The vibe place, the scene to be seen on Bangkok's oldest road CharoenKrung just north of intersection Thanon Chan
you can't miss the enchanting facade and alluring neon logo and you won't forget your experience when you enter
The owner has gone all to make this a memorable experience with incredible detail to restore a time piece 2 story building to an arty cafe, cocktails, bistro, multiple zones up and down stairs, great detail and passion exhausted in intricate detail to every aspect of decor from seating wall pieces displays and more
The menu is another work of art and the food that follows is high standard in presentation and taste
up stairs zones are indoor and out for your group culture 
Logistics
Best ages: suites all age groups
Atmosphere:  casual medium range
Price: Medium Low > 
Open daily from 10 am to ?? late
Language: English and Thai
Tourist attraction:  Yes > the zone is Boran (ancient) various photo ops around the area and certainly inside 
short walk from River Pier 
Check in S.M.
 show some Social Media love ......
Location
Charoen Krung Rd, วัดพระยาไกร, Khet Bang Kho Laem, Krung Thep Maha Nakhon 10120
Google map link in SM menu for GPS navigation
Gallery this page in SM links below or google search
Virtual tour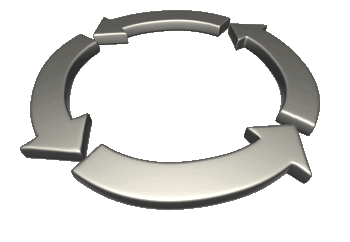 Inside The Sun Cafe Bistro Bangkok 
images are 360 Spherical
Tour covers: 
street view, various zones insidet 
Google street view
Starting point:  Entrance  initial photo may not be current
Street view map tips summary
Desktop:  F

ullscreen: Icon top right | Arrows: direction; click to move | 

White frame on cursor: click to jump or zoom  

| Reposition: drag street Icon (orange person)

Smartphone: get Google street view app
Tour zone Icons
From Bts station Saphan Taksin
Prices from online booking services 
Why tour here
1. 
Wat Yan Nawa วัดยานนาวา
 is 500 mtrs North and holds several treasures that needs a few hrs of your time
2. 
Pier Wat Worachanyawas (S2) is 300 mtrs South has some incredible treasures including being a ferry stop to get to from main Pier Sathorn Central 1km North
3. The road Charoen Krung is the oldest road in Bangkok, many old architecture and history Icons along the walk 
Hotels
Hashtags this gig
Tip: Copy & paste these hashtags & web page url into your post for search match



The Sun Cafe Bistro is a 2 story arty bistro stylish refit loaded with antiques and memorabilia of past days Bangkok, multiple zones and themes, a goldmine of photo ops on Bangkoks oldest Road CharoenKrun, SM hub https://goo.gl/m99PDJ

BEST HASHTAGS


#TheSunCafeBistroBkk  Industry #BkkBistro  #BkkDining  #ChaoPhrayaFD 

 

related  #BtsSaphanTaksin  

#BkkFamilyFun    #

BkkAchiever   #BpacApproved

 

 

#BkkZoneKhoLaem





live hashtag links: click on a live hashtag link below to see how it works


How to use Hashtags for Social Media

SM channels
show the love... like, share and stuff 
do more ..
Copy the media hub link / hashtags (above) and paste to your
post (Hashtags 
group posts into a stream
 ... cool!)
Pls share me
Bangkok Bistros
Last 5 edits - open widget to see all
Bookings
prices from online booking services 
Other stuff
Tourism Bangkok
Prices from online booking services 
Tour zones
Buy us a coffee
when I roam around town with a few bags of camera gear, phones and compass I get tired 
ultimately I prefer support for visit my local charity project 
Join our Community
Recommended Events
Places visited
Where we have been link
why try .. . see places of interest, sort table by any column
Bangkok Hospitality & Tourism
Donate Photos, videos to to our Community Groups
Become a Roaming reporter
how it works
News