Top
Wat Sapan Floating Market, Thonburi Bangkok
The area around Wat Saphan Floating Marketused to be filled with orchards, and much of it still is, which makes for excellent fruit at the peak of freshness available in the market itself. There is more in to snack or sup on out on the water than fruit alone, though, with some of the finest traditional noodle soups anywhere in the kingdom and the usual spread of traditional sweets.
The market is actually in the khlong and campgrounds on the grounds of an ancient Buddhist temple that was destroyed by the Burmese army during the Ayutthaya period. The ruins of the temple are still visible today with some statues and architecture jutting up out of the underbrush, and the red brick wall that runs along the khlong which served as a fortification some 200 years ago. So there's actually more to look at around than there than just the market.
It's not as well known to tourists as the larger 
Damnoen Saduak
, and for this reason is much calmer and more authentic. Only open on weekends and holidays, the market is definitely more of a leisure time destination for the people who live around there. They come out and snack, throw breadcrumbs into the writhing masses of well-fed fish, and enjoy the reminiscent break from their very modern lives.
For those who don't live near Wat Saphan Floating Market, it is worth noting that it is very close to Taling Chan floating market, making for an easy 2 in 1 day trip, plus the ancient temple. Makes crossing the river into the western lands an easier pill to swallow.
Logistics
Check in S.M.
 show some Social Media love ......
  all channels, best hashtags
like, review, a tag, share
Location
Thonburi Bangkok, จังหวัด กรุงเทพมหานคร 10170 Thailand
Google map link in SM menu for GPS navigation
"Wat Saphan Floating Market" is a Floating Market in Taling Chan . 
Classified as a new Floating Market. 
I just opened a few years . 
The bridge is believed to be very old temple . 
Built since the Ayutthaya period. 
Wat Saphan Floating Market is located at Ban Khlong Bang least . 
Lane Cove Carpet howdah Bang Bang Chan when visiting Wat Saphan Floating Market , this should not be missed , and the sandstone Buddha images . 
Buddhism 's third episode is Luang Phor Luang Por Central and enshrined in the temple hall. 
Buddha temple completed visit to the fish market , then stroll through the small community of Wat Saphan Floating Market boating selling delicious too early. 
With flowers, and vegetables from the garden to play. 
Cool air under the trees along the canal . 
I eat noodles Thailand Fried pork satay hot as complementing the store I used TIM ingredients from their own gardens and coconut leaves, green leaves and chili Lang Park. 
And although there is not very clear , but Wat Saphan Floating Market smiling kindly to tourists. 
By the Floating Market, it is located along the canal, some less. 
Riverside lounging pavilion . 
There are shops and waterfront restaurants to shopping. 
Or sit , eat and enjoy the natural canal remains to be seen. 
Open Saturday and Sunday 9.00-17.00
Google+ below: open album  I  by location   I  slideshow
Facebook album at B.Pac: open album
IN PRODUCTION
Gallery this page in SM links below or google search
Google street view
Starting point:  Entrance
Street view map tips summary
Desktop:  F

ullscreen: Icon top right | Arrows: direction; click to move | 

White frame on cursor: click to jump or zoom  

| Reposition: drag street Icon (orange person)

Smartphone: get Google street view app
Hotels nearby
Agoda Search: 
Tip: Copy & paste these hashtags & web page url into your post for search match



 Wat Sapan Floating Market in Thonburi Bangkok

, SM hub

https://goo.gl/Wpon5w

BEST HASHTAGS


#WatSaphanFloatingMarkets Industry #BkkFloatingMarkets

  

#BkkFamilyFun  #BkkAdventure  #

BkkAchiever   #BpacApproved

 

 #1NightBkk 





live hashtag links: click on a live hashtag link below to see how it works





How to use Hashtags for Social Media


Share this page
QR code: 
This page
No typing, just point & scan 
for instant access
Social Media QR Menu: Pending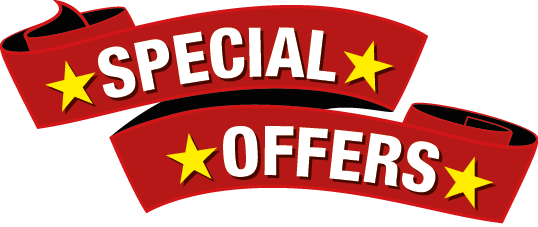 when we find them we add to 
pls do tell us more so we can update the list
Be Served
Serve yourself > D.I.Y. 
New 
to town?
Bangkok 
Novice to Advanced
, multiple search engines
Group leaders
 "
tour database
", logistics on 600 venues (free support for developers)
Tour zones
Buy us a coffee
when I roam around town with a few bags of camera gear, phones and compass I get tired 
ultimately I prefer support for visit my local charity project 
Join our Community
Hotels nearby
Other stuff
Recommended Events
Places visited  
Where we have been link
why try .. . see places of interest, sort table by any column
Bangkok Hospitality & Tourism
Donate Photos, videos to to our Community Groups
Become a Roaming reporter
how it works
News