Top
QR Code: 
SM hub this page
No typing, point & scan 
for instant access
Social Media QR Menu: Pending 
Program
Spend Saturday in the city lounging around and dipping into our stunningly situated swimming pool. "Westin Pool Party", coming up on Saturday, September 17, 2016, features Pool Bar liquid refreshments and classic poolside bites plus an awesome line-up of DJs.
OPEN BAR FROM 2 - 3 PM
SPECIAL DRINK OFFERS THROUGHOUT THE DAY. 
Entrance is THB 300 including one drink.
Let's get wet and unwind in style!
For more information, please call (66)(2) 207 8000 or email fb.bangkok@westin.com


Co-hosted by 


Please indicate your status
for this event in
Facebook invitation link 17/09/16 WPP
How to 
open link, select going, invite others / share post
When you arrive search for this event (click above) 

select check in, add a brief comment and include the hashtags in the link below to be eligible for social media prize
360 Video
Best view
: smartphone tablet for 
V
irtual
R
eality effect
1. set quality: select HD  
(
gear icon
in corner of player): how to
2. Smartphone: turn device in any direction, 
rotate with finger swipe or pinch zoom
If you can not rotate screen/view see help notes below
embedded video for desktop only - smartphone users copy link and change quality to HD
NOTE: watch in "flat mode" (non 360) to see all, how to:-  
Smartphone - click play button in widget/window above - 
help
There's more - Raw footage 
we will upload each piece into a Youtube Playlist .. link to tba 
Google+ below: open album  
Facebook album at B.Pac: open album
Albums
3. Rance Boyette  - in production
360 Spherical Photos
Best view with smartphone.
use external link option for best effects
why use smartphone
Virtual Reality effect, 
turn device at any angle or better turn around while holding the device for 360 / Spherical view, 
more at about 360 Spherical Photo apps

 
Note:: Images are loaded into TWO (2) sites for different effects
Site 1. Theta
1 live example followed by thumbnails of others of the day 
Zoom all the way out to make a crystal ball effect and then spin it.. 
Best view: smartphone tablet for Virtual Reality effect
all other of the day BELOW, click a thumbnail to watch in 360  or page down to VR (Virtual reality mode)
VR (Virtual reality) mode - view images in smartphone, turn around and the image will move as you move

Best view: smartphone tablet for Virtual Reality effect Controls: (best with external link) 
S/Ph: turn on any angle (360) or swipe / pinch screen 
D/Top: quality> bottom right | Zoom: double click | Full page: top right
all other pics of the day can be accessed below 
all 360 photos this venue on host site Dermandar
album; Wpp 17./9.16: 
Directory
 I 
album
 I 
slideshow
 I 
map location
you can 
change search: 1. deselect tag words from directory 2. select new tag words 
use the links to post the 360 pics into your social media
Please do share into your social media 
short url to 360 photo wpp 17/9/16:
https://goo.gl/WQSm3j
Venue
One of the best known hotels in this immediate hot spot, excellent location situated on the corner of Sukhumvit (main rd) and Soi 19.
With prestige and pride of a 360 room Hotel with all appointments, a modest ground floor entrance 7th flr reception. Selection of Bars and restaurants, fitness room, swimming pool.   Additional convenience of shared space with dept stores, supermarkets, McDonalds (24/7) and direct walk through connection to the fast and efficient BTS skytrain.   
From the 7th floor cocktail lounge enjoy regular live music or capture that special moment on the exclusive balcony over looking the passing BTS and sukhumvit line.
Location
Longdo map link
 is in 
Thai & English for taxi, 
Google map link in SM menu for GPS navigation
Getting there: 
Tip: Copy & paste these hashtags & web page url into your post for search match
Westin Pool Party Bangkok 5 star Hotel comfort, all day night DJ's happy crowd and vibe, SM hub event 17/9/2016
http://goo.gl/KzEOM9
BEST HASHTAGS
#WestinPoolPartyBkk host 
#WestinGrande  
#BkkPoolParty
#BkkSukSo19
loc 
#BtsAsoke  
#ZoneSukhumvit 
#JaxxEntertainment #MadStashManagement #BpacApproved #1nightBkk #BtsAsoke
 #LiveLoveLaugh   #StayCalmWithETB  #HappyBpac  #BeHappy 
‬


How to use Hashtags for Social Media

follow facebook fan pages for news feed of coming events, see links in section "Social Media"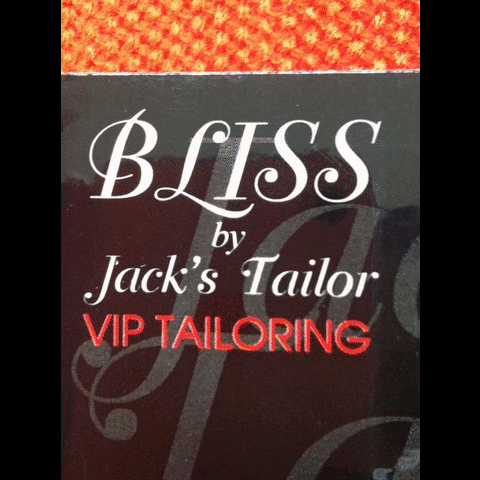 Share this Page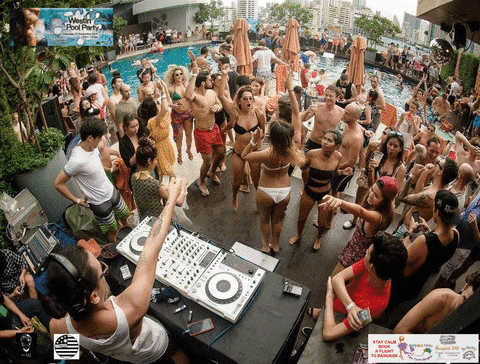 Other stuff
News
Bangkok Hospitality & Tourism
Donate Photos, videos and adventure stories or join our 
Community Groups
Become a Roaming reporter 
how it works