Step Inside 360 
newbies: go to subpage virtual tour google maps for tips and tricks 
best option: use external link below image
rotate mobile to landscape mode or use 
tip: use external link, match sample image to fly, jump, walk 
using the external link has more options 
such us 
tip: fly, jump, walk tricks shown in link "FREE Drop" 
see section this page under Street View 
2. 
S
tep 
I
nside 
more images and better control in in virtual tour this page 

view from Balcony
image extract from virtual tour in this page
About
ไทยคันทรีคลับ
Welcome to Thai Country Club, one of Thailand's most prestigious golf courses. Nestled on the outskirts of Bangkok it is an ideal destination for premier golf and associated facilities. The award-winning club is regularly voted one of the top clubs in Asia and has hosted numerous international and domestic tournaments featuring the world's best golfers.
Thai Country Club was developed as one of the finest golf clubs in Asia and opened to the golfing world in December 1996. 
The golf course was designed to United States Golf Association specifications by Dennis Griffiths, the then President of the world renowned American Society of Golf Course Architects. The design adapts from everyday casual play up to a very tough challenge for the finest players in the world.The 7,097-yards course was first seriously tested during the 1997 Asian Honda Classic won by Tiger Woods. This picturesque course is renowned for its immaculate conditions, a neo-classic design and its variety of holes, along with an abundance of water as well as fauna and flora – offering a constant challenge and hours of pleasure.
Logistics
18 holes 
private club
caddies
carts
restaurants food and drink
in more detail by GolfAsia
Thai Country Club Description:
(the prestigious club has hosted PGA wins by Tiger Woods & Vijay Singh)
Thai Country Club is a prestigious member's course. One of the best golf courses in Bangkok, Thai sets the standard for service excellence.
Designed to USPGA standards by Denis Griffiths, the course opened in December 1996. The design adapts to everyday member use up to very tough challenges for major international and PGA tournaments.
The 7,157-yard course was the venue for the 1997 Asian Honda Classic, where Tiger Woods cruised to a comfortable 10-stroke victory after shooting a final round of 68 for a 20 under-par total 268 for the championship. One year later, the second round of the 1998 Johnnie Walker Super Tour was also played in ideal conditions at Thai Country Club, won in style by Vijay Singh, who carded a magnificent score of 66 - two strokes ahead of Ernie Els and Jesper Parnevik. More recently, the Thai Country Club hosted the 2007 and 2008 Volvo Masters.
The Thai golf course, as expected, is well-maintained year-round, features a great variety from hole to hole, and an abundance of water hazards and sand bunkers. With its immaculate presentation and conditioning, coupled with a robust and classic parkland layout, Thai Country Club regularly voted as a Top 5 course in Asia.
Thai Country Club is a layout that requires proper course management. It's hard to imagine the terrain here was initially flat, especially when looking across the pleasantly rolling earth mounds, contoured fairways, and often elevated greens. The fairway and greenside bunkering are superb, almost like a work of art. Anything wayward from the tee will usually be findable but is also likely to be sitting down in clinging semi-rough, making your next shots just that bit more difficult.
The undulating greens make for many exciting pin placements and are a constant test of golfing proficiency. There are several top-class holes among this very strong eighteen. The 6th, measuring 218 from the back tees, is as challenging as they get with water guarding the right side and bunkers in front and behind the green. In fact, according to competition statistics, this deceiving hole is the most difficult on the course, with a stroke average of 3.38 for the professionals! The par-5 14th is as handsome as they come.
Discerning golfers will appreciate this truly world-class golfing experience. Thai Country Club's caddies are amongst the best trained in Thailand. The award-winning best in Asia clubhouse, which stands surrounded by water between the 1st tee and 18th green - is regularly voted the best clubhouse in Asia and caters to every need. Once there, you'll find the friendliest staff of golf professionals in the Kingdom, committed to making your golf experience a memorable one.
As expected of a club as exclusive as this, the facilities are second to none, and The Gallery restaurant's ever-changing menus feature Thai, Chinese, Japanese, and Western cuisine as well as daily buffets. The golfer's lounge area is the perfect place to meet to reflect on your round. With spectacular views over the course, golf in Thailand doesn't get any better than the Thai Country Club. A total golfing experience!
Check in S.M.
show some love ......
Give a like, review, share
select a channel / hashtags and be loved 
Location
88 Sao. Alley, Hom Sin, Bang Pakong District, Chachoengsao 24180
note: map image 
IS NOT true North
, rotated for best view
Satellite view below
with the live google map link (above image) zoom in / out or drag street view Icon over map to view ground 360 images  
approx 60 km from Bangkok - allow 60 mins in no peek traffic  
note: map image 
IS NOT true North
, rotated for best view
Satellite view
Golfers will enjoy 
Desktop screenshot (also works in mobile)
note: map image 
IS NOT true North
, rotated for best view
Newbies - > go to Virtual tour page for tips and tricks 
Pro users: 
Scorecard
To view the course hazards ...  see link 
Google map 4 options TCC: Course / Street / Step inside / Satellite
youtube below 

12 min video published 14/08/2022
Scene:  IGST visit, walk thru clubhouse, parts of the course & 
post game results
Timeline
Social media hub this page 
360 Spherical photos
Best view with smartphone
why:
VR: Virtual Reality effect, 
turn you or device at any angle 
click a thumbnail to watch in 360
  - 
have fun morphing the images
saved to 
 Virtual tour this page 
Virtual tour
Pro users 
if your unsure how to drive the tour platform go the newbies section to get the basics
3rd party site/s and
Google Street View - STEP INSIDE
---
rotate mobile to landscape mode or use 
tip: use external link, match sample image to fly, jump, walk 
tip: fly, jump, walk tricks shown in link "FREE Drop"
Mobile link: see get free app 
- link below
Prices from online booking services 
Social Media
SM channels
Copy media hub link / hashtags to your 
post 
Pls share me
Tip: Copy & paste these hashtags & web page url into your post for search match



Thai Country Club is a private Golf course of high standard located approx 50 kms South East of Bangkok https://golfer.fyi/ThaiCClubBkk





BEST HASHTAGS


 

#ThaiCountryClub

 Industry #GolfBkk  #ThailandGolfCourse  #BkkAchiever #BpacApproved

   #EtBkkYes 





live hashtag links: click on a live hashtag link below to see how it works


How to use Hashtags for Social Media


Golf Bangkok
Related topics
sub page
Roaming Reports
Vlog Visit
---
Golf Icons Bkk
summary only 
to see all click link bottom of widget and sort by any column
Tourism Bangkok
Prices from online booking services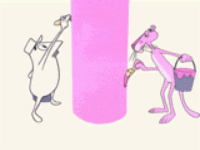 \