Top
Calypso Cabaret
An explosion of lights, sounds and pouts, the famous Calypso Ladyboy Cabaret is a breathless blend of incredible sets, glittering costumes and thrilling musical acts. Despite what you have seen or heard about Thai ladyboys, these performers are good at what they do best. 
Looking and acting just like the real thing, you will be left dazzled by the show and quite possibly smitten with the many gender-straddling performers. 
Meet 'Marilyn Monroe', 'Michael Jackson' and Portuguese-Brazilian 1940s starlet 'Carmen Miranda', along with a string of their diva friends. This is an entertaining night out for families, couples and any curious souls expecting to be surprised.
Logistics:
Atmosphere:  Casual 
Spoken Language: English and Thai
Seating: 250 - option for meal, ticket includes 1 drink
Check in Social media
show some love ......
all SM channels and best hashtags
Give a review, tag friends, share into network/s 
Bookings
check the prices from the various online booking services 
Longdo map link
is Thai & English for taxi driver, Google link below in Social media menu for GPS navigation
Website
embedded below
 larger window  
"Get the most use a Host" >
Bangkok P.A.C. Small cost Big Smiles!
Video
more in SM (Social Media) channels below
360 Spherical photo
Insert below>  In Production > 
in the meantime .. our Banner fullscreen
Best viewed in smartphone / tablet
Controls: Smartphone: turn device in any angle or swipe / pinch 
screen with finger
(Desktop) Resolution: bottom right | Zoom: double click | Full page: top right | rotate: mouse
Virtual Tour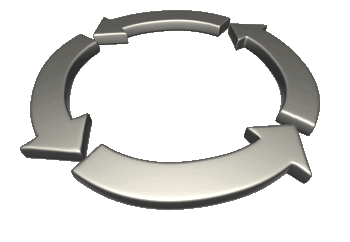 images are 360 Spherical
Tour covers: 
street view, entrance, all around and more 
Google street view
Starting point:  Enter 
Street view map tips summary
Desktop:  F

ullscreen: Icon top right | Arrows: direction; click to move | 

White frame on cursor: click to jump or zoom  

| Reposition: drag street Icon (orange person)

Smartphone: get Google street view app
Tour zone Icons
From Bts station Saphan Taksin
Hotels
Hashtags this gig
Tip: Copy & paste these hashtags & web page url into your post for search match



Calypso Ladyboy Cabaret, a 5 star show, thrilling fast performance that will have you entertained beyond belief, at Asiatique Riverfront complex with more than 1500 venues for Bars and Restaurants on Chao Phraya River Bangkok,  Bangkok SM Hub http://goo.gl/rVhjak



BEST HASHTAGS 


#CalypsoBkk   

Industry #BkkCabaret  related #BkkLadyboys  #bkktouricon #bkkachiever  #bpacapproved  #BkkNightlife  





live hashtag links: click on a live hashtag link below to see how it works


How to use Hashtags for Social Media


Related Topics
Bkk Entertainment 
last (5)  by latest edits open table to see all
New to town?
Be Served
Serve yourself > D.I.Y. 
New 
to town?
Bangkok 
Novice to Advanced
, multiple search engines
Tour zones
Buy us a coffee
when I roam around town with a few bags of camera gear, phones and compass I get tired 
ultimately I prefer support for visit my local charity project 
Join our Community
Tourism Bangkok
Other stuff
Recommended Events
Places visited  
Where we have been link
why try .. . see places of interest, sort table by any column
Bangkok Hospitality & Tourism
Donate Photos, videos to to our Community Groups
Become a Roaming reporter
how it works
News