King Prahadhipok Museum
Museum dedicated to Thailand's King Rama VII with exhibits on his personal & political life.
Why visit: It's not tourist, easy to access via the Klong, very interesting history and the area is surrounding with many worthwhile attractions
The 1st complete museum centering on a Thai monarchy, opened to the public in 1980. The original building was built in the reign of King Chulalongkorn. Inside, there are exhibits of accounts related to King Prajadhipok; for instance, the royal lineage, his biography, his activities, the bestowal of the constitution and the royal regalia. Modern technology is used for explanations and in guided tours of the museum. Open daily (except Mondays, New Year & Holidays): 9:00 - 16:00
The gallery was established in 2003 after the request by Queen Sirikit of Thailand to found a permanent public exhibition and promote the works of Thai artists, both young artists and acclaimed masters. She named the exhibition center "The Queen Sirikit Arts Exhibition Center" in Thai, and "The Queen's Gallery" in English. The Queen's Gallery Foundation was established on 6 May 2003, and the queen presided at the official opening on 9 August 2003. The gallery has 3,700 square metres (40,000 sq ft) of floor space in a five-storey building.
Logistics
Best ages: suites all age groups
Atmosphere:  casual medium range
open daily 
Tourist attraction:  Yes > photo ops
Check in S.M.
 show some Social Media love ......
  all channels, best hashtags
like, review, a tag, share
Location
Lan Luang Rd, Wat Sommanat, Khet Pom Prap Sattru Phai, Krung Thep Maha Nakhon 10100, Thailand
Google map link in SM menu for GPS navigation
Getting there: 
or Express Boat on Chao Phraya River to Pier Memorial Bridge, then Taxi
Google map:  for live link, scroll down page to Google street view  
Gallery this page in SM links below or google search
Street view
Starting point:  Entrance 
Street view map tips summary
Desktop:  F

ullscreen: Icon top right | Arrows: direction; click to move | 

White frame on cursor: click to jump or zoom  

| Reposition: drag street Icon (orange person)

Smartphone: get Google street view app
Virtual tour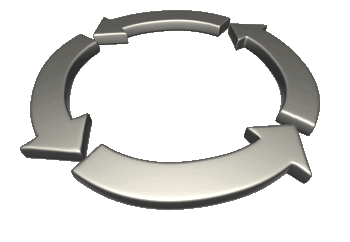 Saen Saep Canal Bangkok
Tour zone Icons









FREE: 

Translate words, websites, written or audio, virtual keyboards ... 

online

  
Icons here: this location
At the junction of zone "Bang Lamphu" and "Rattanakosin" along 
Ratchadamnoen Road.  This Road is often heavily decorated with lights around King's birthday (5 December) and Queen's birthday (12 August) and other major anniversaries. 
Sanam Luang
 and 
Lan Plabpla Maha Chedsada Bodin
 (ลานพลับพลามหาเจษฎาบดินทร์) in front of 
Wat Ratchanadda
 and its 
Loha Prasat
 are open spaces that frequently used to celebrate various events.
Hashtags this gig
Tip: Copy & paste these hashtags & web page url into your post for search match



King Prahadhipok Museum is more of a historical family home than a Museum, located next to the canal Pier in Rattanakosin, very good value,

SM hub

https://goo.gl/Ub3BSx

BEST HASHTAGS


#

KingPrahadhipokMuseum  #BangkokMuseum 

 #BkkAdventure  #BkkZoneRattanakosin   #BpacApproved

   #EtBkkYes #BkkDayTour 





live hashtag links: click on a live hashtag link below to see how it works


How to use Hashtags for Social Media


SM channels
show the love... like, share and stuff 
do more ..
Copy the media hub link / hashtags (above) and paste to your
post (Hashtags 
group posts into a stream
 ... cool!)
Share this page
Related topics
Museums Bangkok
last 5 by latest edits: open table to sort by any column
Prices from online booking services 
Tour zones
Buy us a coffee
when I roam around town with a few bags of camera gear, phones and compass I get tired 
ultimately I prefer support for visit my local charity project 
Join our Community
Tourism Bangkok
Prices from online booking services 
Other stuff
Recommended Events
Places visited  
Where we have been link
why try .. . see places of interest, sort table by any column
Bangkok Hospitality & Tourism
Donate Photos, videos to to our Community Groups
Become a Roaming reporter
how it works
News