Top
This monument dedicated to King Rama III was built by the Fine Arts Department in 1990. The bronze statue, half larger than life size, is seated on a throne. 
The surrounding area has been turned into a beautiful square decorated with beautiful plants, the Royal Reception Pavilion and three minor pavilions known as Sala Rai, as well as a nice view on Wat Ratchanaddaram, the Icons at this location are noted under location 

Check in S.M.
 show some Social Media love ......
  all channels, best hashtags
like, review, a tag, share
Location
Ratchadamnoen Klang Rd., Bawon Niwet, Phra Nakhon, Bangkok 10200
Google map link in SM menu for GPS navigation
or Express Boat on Chao Phraya River to Pier Memorial Bridge, then Taxi


About
The monument was built by the Fine Arts Department in 1990 near the Royal Reception Pavilion in front of Wat Ratchanatdaram on Ratchadamnoen Road. The bronze statue, larger than life size, is seated on a throne. The surrounding area is decorated with beautiful plants, with the Royal Reception Pavilion and three minor pavilions known as Sala Rai nearby. The statue of Phrabat Somdet Phra Nanglao Chaoyuhua Phra Maha Chetsada Rat Chao was erected at the Royal Reception Pavilion at the corner of Ratchadamnoen road in 1990.
About Rama III
Nangklao (
Thai
: พระบาทสมเด็จพระนั่งเกล้าเจ้าอยู่หัว) or Rama III (31 March 1788 – 2 April 1851) was the third monarch of 
Siam
 under the 
House of Chakri
, ruling from 21 July 1824 to 2 April 1851. He succeeded his father, 
Rama II
, as the 
King of Siam
. His succession was unusual according to the traditions
[1]
because Nangklao was a son of a concubine rather than a queen. His accession was perceived by foreign observers as having usurped the prior claim of Prince 
Mongkut
, who was a legitimate son of Rama II born to a queen, 
Srisuriyendra
. Under the old concept of Thai monarchy, however, a proper king must emulate 
Maha Sammata
 in that he must be "elected by the people."
[2]
 Ironically, Prince Mongkut may have later contributed to this misconception, when he feared that his own accession might be perceived by foreign observers as a usurpation.
[3]
During Nangklao's reign, the military 
hegemony
 of Siam was established by putting down the 
Laotian Rebellion
 (1826–1829, in what would come to be called 
Isan
), the 
Siamese–Vietnamese War (1831–34)
, and the 
Siamese-Vietnamese War fought in Cambodia (1841–45)
.
Icons here
At the junction of zone "Bang Lamphu" and "Rattanakosin" along 
Ratchadamnoen Road.  This Road is often heavily decorated with lights around King's birthday (5 December) and Queen's birthday (12 August) and other major anniversaries. 
Sanam Luang
 and 
Lan Plabpla Maha Chedsada Bodin
 (ลานพลับพลามหาเจษฎาบดินทร์) in front of 
Wat Ratchanadda
 and its 
Loha Prasat
 are open spaces that frequently used to celebrate various events.
Bookings
Memorial site: no booking required - free entry 
Accredited Viator (TripAdvisor) topic:  
Google+ below: open album  I  by location   I  slideshow
Facebook album at B.Pac: open album
IN PRODUCTION
Gallery this page in SM links below or google search
360 Spherical photos
Best view with smartphone.
why:
VR: Virtual Reality effect, 
turn device at any angle or better turn around while holding the device for 360 / Spherical view, 
Note: Images are hosted in different sites for different effects
Site: Theta:  
Powerful zoom in / out
why Theta site: many display controls,  
Zoom out to make a crystal ball, all display styles can be downloaded. 
click a thumbnail to watch in 360 
Theta site lets you change the display styles - see the options below images in site or our 

Site:  Dermandar:  
VR (Virtual Reality) effect
album: SM  MCRP
create albums by tag words, location, display / play in small and large
change album search: 1. deselect tag words from directory 2. select new tag words 
share and embed images
Google street view
Starting point:  Entrance 
Street view map tips summary
Desktop:  F

ullscreen: Icon top right | Arrows: direction; click to move | 

White frame on cursor: click to jump or zoom  

| Reposition: drag street Icon (orange person)

Smartphone: get Google street view app
Tour zone Icons









FREE: 

Translate words, websites, written or audio, virtual keyboards ... 

online

  
Virtual Tour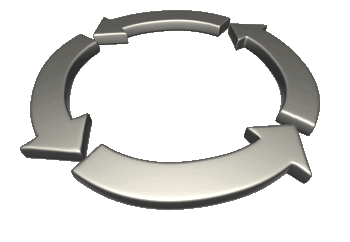 Saen Saep Canal Bangkok
Hotels nearby
Tip: Copy & paste these hashtags & web page url into your post for search match



King Rama III Memorial monument located in Lan (area) of royal and temples good photo spot tourism in old Bangkok city of Rattanakosin, SM hub https://goo.gl/uHCBFs

BEST HASHTAGS


#KingRamaIIIMemorial   #

LanPlabplaMahaChedsadaBodin   #BkkTourIcon  #BkkAdventure  #BkkZoneRattanakosin   #BpacApproved

   #EtBkkYes #BkkDayTour 





live hashtag links: click on a live hashtag link below to see how it works


How to use Hashtags for Social Media


   best Google search words 
Share this page
No typing, just point & scan 
for instant access
Social Media QR Menu: Pending
Hotels nearby
Other stuff
New to town?
Be Served
Serve yourself > D.I.Y. 
New 
to town?
Bangkok 
Novice to Advanced
, multiple search engines
Tour zones
Buy us a coffee
when I roam around town with a few bags of camera gear, phones and compass I get tired 
ultimately I prefer support for visit my local charity project 
Join our Community
Recommended Events
Places visited
Where we have been link
why try .. . see places of interest, sort table by any column
Bangkok Hospitality & Tourism
Donate Photos, videos to to our Community Groups
Become a Roaming reporter
how it works
News