the info below is old and may be out of date 
Duration: 20mins 
Apart from marvel at the Icon there is little to do at the site but there are many tourism Icons in the immediate area.
Only 2 forts remain: Fort Mahakan & Fort Phra Sumen

Background
Bangkok was originally moated and walled with forts Built in 1783 during the reign of King Rama I). The moat was formed by a canal dug at a distance of about 2kms from the Royal Palace. The moat was 7.2km long, today it's called Klong Bang Lamphu and Khlong Ong Ang. The original 16 gates & 14 forts (Phra Sumen, Yukornton, Mahaprab, Mahakan, Mootaluog, Seurtayan, Mahachai, charkphet, Phisua, Mahaluok, Mahayak, Phrachun, Phra-Ar-thit, and Isintorn).

Mahakan fort octagonal-shaped. 
It's width measured from the outside base from north to south is 38 mtrs. 
Its height from ground to top of the battlements (Mai Sema) is 4.90 metres and from the ground to the roof is 35 metres. the structure is made from bricks coated with cement. The base of the structure is under the ground. 
The fort ha
s three floors of which there are staircases leading to the first and the second floor. All of walls are decorated designs in the shape of big anglular battlements. 

The highest floor of the fort is an octagonal-shaped tower with one entrance. The roof's frames are made of wood, and the roof covered with the two-tiered tiles, its shaped like cone-shaped lid or like inverted lotus leave. At the ground floor, 6 cannons are located in sema (battlements) cavities.

The fine arts department registered the fort as the national ancient monument in 1949. 

In the period that field marshal Sarit Thanarat was the prime minister, lights were installed to make the fort attractive at night. During the reign of King Rama IX, a picture of the Mahakan Fort has been printed in the 10 Baht banknote for a while. 


In 1982 the fine arts department renovated the dilapidated part of the fort and painted it many times because the fort is located in community area. 

So, the leaders of the foreign countries, the official foreign visitors, including many travellers from all parts of the world always visit the fort.
Today
the fort remains a photo Icon and landmark
going left adjacent to the fort is some markets hidden behind the fort walls (see below)
across the road from the markets is the famous Metal Temple 
there are many Cultural historical Icons in this immediate area best listed in the Pier
Location
2 Soi Damrong Rak, Ban Bat, Pom Prap Sattru Phai, Krung Thep Maha Nakhon 10100
Google map link in SM menu for GPS navigation
No BTS Skytrain
next to Canal Saen Saep Pier 27 Fa Lilat
Icons here
Nearby Attractions:  
There are many Icons in the immediate area (within 500 mtrs), see more in link "tour zone".
At the junction of zone "Bang Lamphu" and "Rattanakosin" along 
Ratchadamnoen Road.  This Road is often heavily decorated with lights around King's birthday (5 December) and Queen's birthday (12 August) and other major anniversaries. 
Sanam Luang
 and Lan Plabpla Maha Chedsada Bodin (ลานพลับพลามหาเจษฎาบดินทร์) in front of 
Wat Ratchanadda
 and its 
Loha Prasat
 are open spaces that frequently used to celebrate various events.
Google+ below: open album  I  by location   I  slideshow
Facebook album at B.Pac: open album
IN PRODUCTION
Gallery this page in SM links below or google search
360 Spherical photos
Best view with smartphone.
why:
VR: Virtual Reality effect, 
turn device at any angle or better turn around while holding the device for 360 / Spherical view, 
Note: Images are hosted in different sites for different effects
200 m North West:
2017.10  H: 90 mtrs sunset  
starting image is faces North 
- SCROLL DOWN and around to see
360 link below screen shot
This location is a walking tour of Icons treasures listed in info page of 
Pier Fa Lilat
 on canal Saen Saep
Site: Theta:  
Powerful zoom in / out
why Theta site: many display controls,  
Zoom out to make a crystal ball, all display styles can be downloaded. 
click a thumbnail to watch in 360 
Theta site lets you change the display styles - see the options below images in site or our 

Site:  Dermandar:  
VR (Virtual Reality) effect
album: SM  MCRP
create albums by tag words, location, display / play in small and large
change album search: 1. deselect tag words from directory 2. select new tag words 
share and embed images
Street view
Starting point:  
Street view map tips summary
Desktop:  F

ullscreen: Icon top right | Arrows: direction; click to move | 

White frame on cursor: click to jump or zoom  

| Reposition: drag street Icon (orange person)

Smartphone: get Google street view app
Virtual tour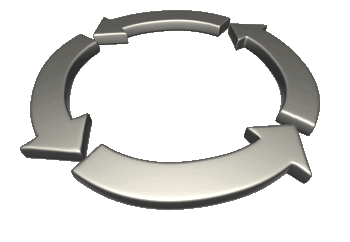 Saen Saep Canal Bangkok
Tip: Copy & paste these hashtags & web page url into your post for search match



Fort Mahakan is one of 2 remaining forts on the man made canal Saen Saep that surrounds the Grand Palace to form the Island called Rattanakosin, SM hub https://goo.gl/xISEkH

BEST HASHTAGS
#FortMahakan Industry #BkkMuseum #BkkFamilyFun #BkkAchiever #BpacApproved #1NightBkk #EtBkkYes #BkkZoneRattanakosin



live hashtag links: click on a live hashtag link below to see how it works


How to use Hashtags for Social Media


Share this page
New to town?
Be Served
Serve yourself > D.I.Y. 
New 
to town?
Bangkok 
Novice to Advanced
, multiple search engines
Tour zones
Buy us a coffee
when I roam around town with a few bags of camera gear, phones and compass I get tired 
ultimately I prefer support for visit my local charity project 
Join our Community
Tourism Bangkok
Other stuff
Recommended Events
Places visited  
Where we have been link
why try .. . see places of interest, sort table by any column
Bangkok Hospitality & Tourism
Donate Photos, videos to to our Community Groups
Become a Roaming reporter
how it works
News