Hidden in the heart of Siam Square, the Park@Siam brings a touch of nature to city living. If you are tired of window-shopping at the mall, try strolling around here. The park is quite small, but size doesn't matter, right?
cafe / (Amazon), fitness, fountain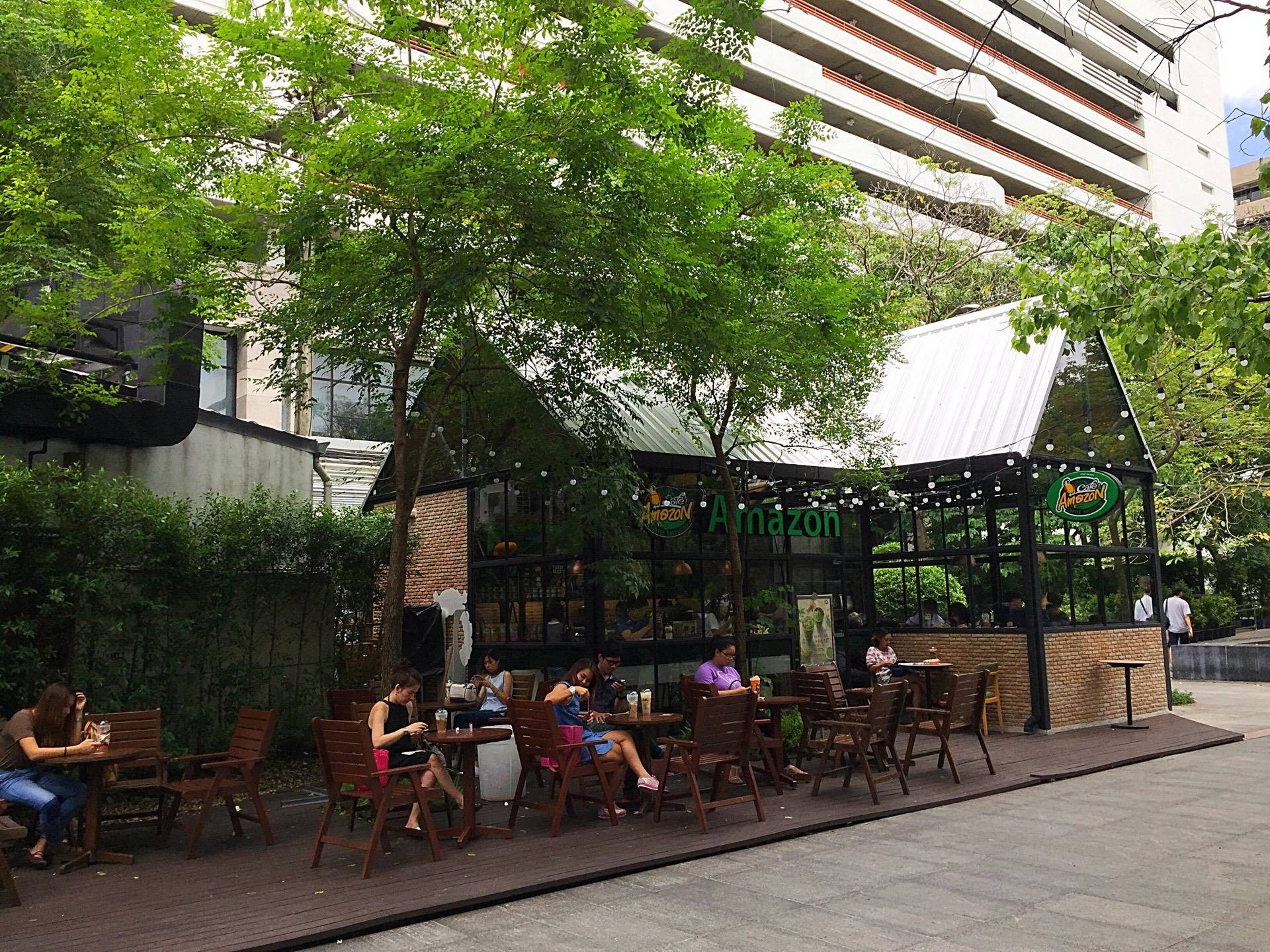 Check in S.M.
 show some Social Media love ......
all SM channels and best hashtags
Give a review, tag friends, share into network/s 
254 Phayathai Rd, Wang Mai, Khet Pathum Wan, Krung Thep Maha Nakhon 10330
Google map link in SM menu for GPS navigation
Google map:  for live link, scroll down page to Google street view  
360 Spherical photos
Best view with smartphone.
why:
VR: Virtual Reality effect, 
turn device at any angle or better turn around while holding the device for 360 / Spherical view, 
Note: Images are hosted in different sites for different effects
Site: Theta:  
Powerful zoom in / out
why Theta site: many display controls,  
Zoom out to make a crystal ball, all display styles can be downloaded. 
click a thumbnail to watch in 360 
  - 
have fun morphing the images
Theta site lets you change the display styles - see  

Google street view
Starting point: 
 entrance
Street view map tips summary
Desktop:  F

ullscreen: Icon top right | Arrows: direction; click to move | 

White frame on cursor: click to jump or zoom  

| Reposition: drag street Icon (orange person)

Smartphone: get Google street view app
Hotels
Social Media
SM channels & hashtags below
Like, review & share
your network will see your post when they visit the channel
more channels below.....  
Hashtags this gig
Tip: Copy & paste these hashtags & web page url into your post for search match



Park @ Siam is a small (very small) boutique park and gardens annex to university behind major shopping, an ideal retreat, SM hub https://goo.gl/zUjfxC

BEST HASHTAGS
#ParkAtSiam   #BkkPark   #BkkTravelSpot   #BkkGardens 
 #BkkAchiever #BpacApproved   #EtBkkYes  #BtsSiam

live hashtag links: click on a live hashtag link below to see how it works
How to use Hashtags for Social Media

New to town?
Be Served
Serve yourself > D.I.Y. 
New 
to town?
Bangkok 
Novice to Advanced
, multiple search engines
Group leaders
 "
tour database
", logistics on 600 venues (free support for developers)
Tour zones
Buy us a coffee
when I roam around town with a few bags of camera gear, phones and compass I get tired 
ultimately I prefer support for visit my local charity project 
Join our Community
Tourism Bangkok
Hotels nearby
Other stuff
Recommended Events
Places visited  
Where we have been link
why try .. . see places of interest, sort table by any column
Bangkok Hospitality & Tourism
Donate Photos, videos to to our Community Groups
Become a Roaming reporter
how it works
News