About
Formerly Fallabella  
at Terminal21
A footprint statement for their head office 
Fallabella in Ratchadamri
, 
set on the 5th floor offering traditional restaurant seating or slide across to the window and claim your casual yet slightly romantic open booth
"A Street Dining Room and Bar" It's an ultimate dining concept with a combination of our own three different outlets
A combination of three different outlets into one restaurant : 
• Traditional Thai by Tai Thai 
• Italian food by Fallabella 
• Japanese food by Japan X 

This revolution is a new choice for the customers who are seeking variety in their dining experiences. With its family restaurant atmosphere, the customers will enjoy and relish the very special feeling that comes from a visit to Moom Muum Park.


Logistics
Price: free entry, food and drink prices: medium 
seating around 100, 5th floor window seats, nice views
Cuisine: Infusion Thai , Japanese, Western 
Check in S.M.
 show some Social Media love ......
Location
Branch  
L5,5016A-5016B,Zone San Francisco, Terminal 21 Mall, Sukhumvit 19 Alley, North Klong Toei, Bangkok 
note: map image 
IS NOT true North
, rotated for best view
Getting there
50 mtrs from BTS (skytrain) station ASOK - view, exit gate 1 or 3 or 5 or 6 into T21 
100 mtrs from MRT (subway) 
station SUKHUMVIT
, 
exit gate 3 to reach ground level BTS Asok
Options 
Social media hub this page 
Virtual tour
Tour covers: 
all the floors and street view with google maps
rotate mobile to landscape mode or use 
tip: use external link, match sample image to fly, jump, walk 
tip: fly, jump, walk tricks shown in link "FREE Drop"
An extension of Street view where 360 images are inside places (buildings and property) 
rotate mobile to landscape 
best option is use external link below image
best practice is external link 
more images, better control in virtual tour this page 
Mobile link: see get free app 
- link below
Zone Icons
Zone:
Sukhumvit
,
 icons Family, Shopping, Nightlife
FREE: Translate words, websites, written or audio, virtual keyboards ... online  
Prices from online booking services 
Social Media
SM channels & best hashtags below please give a like, review and share
Fbk Moom-Muum Park
 many more channels links below best hashtags 
SM channels
Copy media hub link / hashtags to your 
post 
Tip: Copy & paste these hashtags & web page url into your post for search match



Moom Muum Park Bar and Restaurant suggests a Street food adventure?  located in a fancy 5 star shopping mall with 5th floor views, 3 country cuisine choices, funky decor ...SM hub   http://bit.do/MoomMuumEatsT21Bkk





BEST HASHTAGS 
#MoommuumparkT21  Industry #bkkDining  related #btsAsok  #bkktouricon  #bkkachiever  #bpacapproved  #1NightBkk

How to use Hashtags for Social Media

Terminal21 Bkk
Moom Muum Eats
Foodies T21
Last 5 by latest changes - open table to sort by any column
Buy us a coffee
when I roam around town with a few bags of camera gear, phones and compass I get tired 
ultimately I prefer support for visit my local charity project 
Join our Community
Tourism Bangkok
Prices from online booking services 
Other stuff
Places visited  
Where we have been link
why try .. . see places of interest, sort table by any column
Bangkok Hospitality & Tourism
Donate Photos, videos to to our Community Groups
Become a Roaming reporter
how it works
News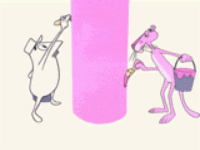 Page Views - click widget to expand view
mmp t21