Top
Happy Fish 
Located at the every popular tourism complex
Asiatique Riverfront
a must do tour Icon for anyone visiting Bangkok
Happy Fish Pub is prime location on the riverside in view of the passing parade of festivals and patrons queuing to and from the very busy free ferry boat shuttle. The outdoor area is very big, zoned for smokers and non smokers, if you don't feel comfy on the all purpose wooden chairs then try inside for some cushioned comfort as well as aircon and funky decor, not to mention the lively Thai bands. 
The menu choice is very YES please, it's a big colour selection of seafood, western and Thai dishes. The  
Seating: outdoor 200 indoor 200 
4.5 stars    
Price: medium
At Asiatique, your adventure begins 1500+ stalls over a spance of around three (3) football fields, something for everyone:  markets, bars, restaurants and entertainment
About Asiatique:  
Popular and culturally unique riverside mall, a 10 minute, free boat ride (5pm to 11pm) from the Saphan Taksin BTS Station and Central Pier (underneath Taksin Bridge). As a night bazaar and mall located on an historic international trade port, this 1900's themed, nostalgic "warehouse-styled" shopping mall/boardwalk also hosts the world famed Calypso ladyboy cabaret, not to mention the incredible Muay Thai live, a huge city-viewing ferris wheel, 1500 unique shops and dozens of simple to fine dinning venues, Asiatique is a wonderful way to spend a lazy evening. Most shops open as the sun begins beautifully setting on the Chao Phraya River 
2194 Charoenkrung 72-74  Rd., Wat Prayakai, Bangkoleam, Bangkok,  about 5.5kms South West from Siam Square.  
Longdo map link
Getting there: 10 minute free courtesy ferry service from BTS (skytrain) station 
Saphan Taksin
, [
map
 <> street view], free service return trip until 11pm (check on arrival to confirm), check website link about other transport options.
 Taxi 
journey is possible, however traffic is heavy during peak hours. 
Website
website below
 larger window  
"Get the most use a Host" >
 Bangkok BPAC Small cost Big Smiles!
Videos
youtube below, external link

duration: 3.30min Production by Bangkok PAC



Virtual Tour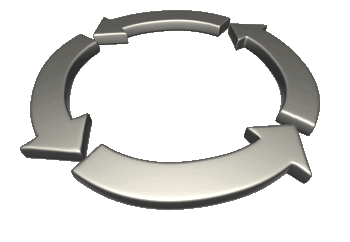 images are 360 Spherical
Tour covers: 
street view, entrance, all around and more 
Google street view
Starting point:  Enter 
Street view map tips summary
Desktop:  F

ullscreen: Icon top right | Arrows: direction; click to move | 

White frame on cursor: click to jump or zoom  

| Reposition: drag street Icon (orange person)

Smartphone: get Google street view app
Tour zone Icons
From Bts station Saphan Taksin
Icons Asiatique 
Last 5 by latest changes: open table to see all and sort by any column
Bookings
prices from online booking services 
or try  
Hotels
Social Media
SM channels & hashtags below
Like, review & share
your network will see your post when they visit the channel
more channels below.....  
Hashtags this gig
Tip: Copy & paste these hashtags & web page url into your post for search match



Happy Fish Pub is prime position riverside of popular Asiatique tourism complex, a pub with funky decor, lively Thai bands. Large outdoor dining area to catch the passing festival events and romantic sunset or try inside to see the funky art. Love the food, one glance at the menu and your sold and the ice cream display is wow, more in 

Thaibis directory 

http://goo.gl/THdfhQ

  



BEST HASHTAGS
#happyfish

  

#bkkdining 

 

#bkkpub 

related #bkktouricon  #bkkachiever  #bpacapproved

  

#BkkFamilyFun     #

BkkAchiever   #BpacApproved

  

 #1NightBkk   #EtBkkYes 





live hashtag links: click on a live hashtag link below to see how it works


How to use Hashtags for Social Media


Other stuff
Join our Community
New to town?
Be Served
Serve yourself > D.I.Y. 
New 
to town?
Bangkok 
Novice to Advanced
, multiple search engines
Tour zones
Buy us a coffee
when I roam around town with a few bags of camera gear, phones and compass I get tired 
ultimately I prefer support for visit my local charity project 
Prices from online booking services 
or try 
Hotels nearby
Recommended Events
Places visited
Where we have been link
why try .. . see places of interest, sort table by any column
Bangkok Hospitality & Tourism
Donate Photos, videos to to our Community Groups
Become a Roaming reporter
how it works
News