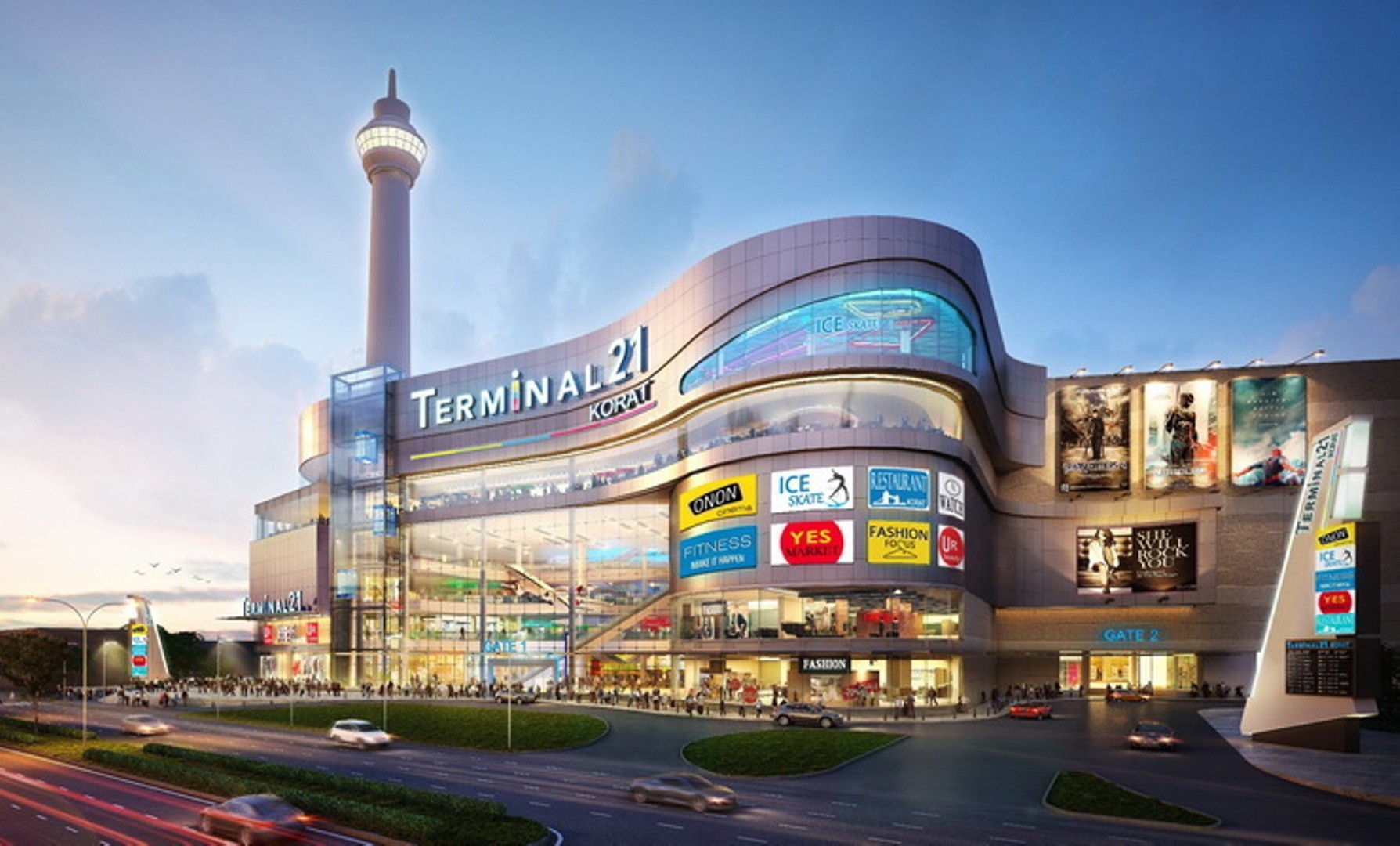 MBK Bangkok
 or 
Mahboonkrong
 is one of the best shopping malls in Thailand's capital.  
MBK is known as the "People's Popular choice", opened in 1985, is one of the biggest shopping malls in Asia. The center provides over 2,000 stores and services, 8 flrs, Game zone, Cinema, boutique shops, Restaurants, clothes, cosmetics, leathered items, jewellery, electronics. 

The centre has everything an average visitor would want to buy.
MBK can get crowded and the best time to go is during the week when the crowds are not as bad as those during the weekends


walk thru from Skytrain and surrounded by tourism attractions

Logistics
Best ages: suites all age groups
Open daily from 10 am to 10 pm
Language: English and Thai
Floors: 8  > Shopping, food, amusements, cinema, Souvenirs, Hotel
Tourist attraction:  Yes > photo ops of Decor themes, Cinema, junction of skytrain 
Duration: minimum 3 hours
History
MBK was the largest shopping mall in Asia when it opened in 1985. It is on land leased from the adjacent Chulalongkorn University. This lease was renewed in 2002.
] MBK was named after the parents of the developer Sirichai Bulakul, Mah and Boonkrong, whose statues are found on the ground floor.
Location
444 Phayathai Rd, Bangkok, Pathumwan
,
Thailand
Google map link in Social media menu for GPS navigation
note: map image 
IS NOT true North
, rotated for best view
Getting there: at 
BTS (Skytrain) station National Stadium  or try the journey along the local Saen Saep canal 
Videos
youtube

external link


shorter version
360 Spherical photos
Best view with smartphone.
why:
VR: Virtual Reality effect, 
turn device at any angle or better turn around while holding the device for 360 / Spherical view, 
about 360 Spherical Photo apps
Note: Images are hosted in different sites for different effects
rotate mobile to landscape mode or use 
tip: use external link, match sample image to fly, jump, walk 
Google SV (street view) step inside
we may also create a virtual tour in a 3rd party site (see link this page) which has more content
Mobile link: see get free app 
- link below
Zone Icons
Zone:
Siam
,
 tour icons Family, Shopping, Nightlife
FREE: 
Translate words, websites, written or audio, virtual keyboards ... 
online
Prices from online booking services 
or try 
SM channels
show the love... like, share and stuff 
do more .. 
Copy the media hub link / hashtags (above) and paste to your
post (Hashtags 
group posts into a stream
 ... cool!)
Hashtags this gig
Tip: Copy & paste these hashtags & web page url into your post for search match



MBK Shopping centre is well known to people around the world, the peoples' popular choice, SM hub http://goo.gl/5e3MPS

BEST HASHTAGS
#MBKBkk  Industry #BkkShoppingC  #BkkDining  #

BkkCinema 

 #BkkTourIcon
 

related  #BtsNationalStadium   

 #BpacApproved

  

 #1NightBkk   #EtBkkYes  

#BkkZoneSiam

How to us How to use Hashtags for Social Media


Tour zones
Buy us a coffee
when I roam around town with a few bags of camera gear, phones and compass I get tired 
ultimately I prefer support for visit my local charity project 
Join our Community
Tourism Bangkok
Prices from online booking services 
or try 
Other stuff
Recommended Events
Places visited  
Where we have been link
why try .. . see places of interest, sort table by any column
Bangkok Hospitality & Tourism
Donate Photos, videos to to our Community Groups
Become a Roaming reporter
how it works
News