Top
Patpong (Thai: พัฒน์พงศ์, RTGS: Phat Phong) is an entertainment district in Bangkok, Thailand, catering mainly, though not exclusively, to foreign tourists and expatriates. While Patpong is internationally known as a red light district at the heart of Bangkok's Business district it continues to have an overwhelming repuation as a must do busy night market, which is absolutely aimed at tourists.

The overly busy Soi is located in a built-up area known as Silom, it's often chaotic with all the commotion from the Go-Go bars which flank the markets. The market features all the usual Asian knock-offs and assorted tourist goods. Prices are considerably inflated compared to most any other market so be prepared to fight for a bargain. Despite being one of Bangkok's original red light districts, Patpong attracts loads of tourists to its market with its vast array of fake designer goods and prices that are hard to beat. The goods are of decent quality and most people will probably only realise their lacking authenticity on close inspection.
It's an excuse for the more curious to pop in on the go go bars and 'ping pong sex shows' upstairs, most leave them disappointed by the boring shows and expensive beer. Bargaining very hard is essential to get a good deal and the touts for the go-go bars that Patpong is most famous for are persistent, annoying and can be aggressive.
How it works. Every night the markets are formed yes a well oiled team construct the massive length of markets around 6pm. As the evening grows the bars that flank the markets start to "light up" and as the witching hour approaches the "go go" bars start to become more pronounced.  Around 12mn the construction team return and complete the awesome display of dismantling the long long formation of markets, this alone is worth watching from an comfy outside bar chair.     Open daily: 6.00 pm - 1.00 am
Location:
Silom, a busy district only 2kms from Siam Square.  Longdo map.   
The markets are 200mtrs of BTS (skytrain) station "
Sala Daeng
" exit gate 1.
Patpong is between Silom and Surawong roads, and any taxi driver will know it.
Transport: Use the map link below, type BTS (skytrain) or MRT (subway) for options
Zone:
Silom
, features in tour Icons Family > Shopping > Nightlife 
No website

"Get the most use a Host" 

>   Bangkok A.P.A.C

. 

Small cost Big Smiles!
History:  The name belongs to the family
Patpongpanich (or Patpongpanit), 
immigrants from China in 1946, in 1968 a few nightlife venues appeared and by 1980 it was bursting. In 1990's the family decided to change the Soi layout to included "Markets", in 2004 the Govt., introduced special licencing to ratify the closing time of such of the nightlife venues (in theory 2am).   
Tips / warnings about the markets: thought safe, its busy and not bargains, use a local host guide to get by and let them do the shopping for you.   
Tips / warnings about
: 
Patpong Nightlife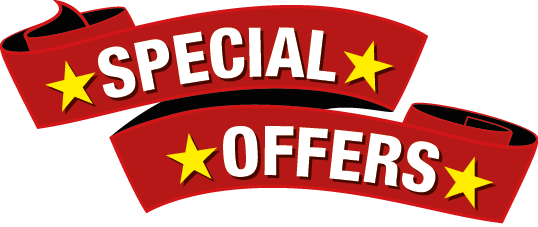 when we find them we add to 
pls do tell us more so we can update the list
Be Served
Serve yourself > D.I.Y. 
New 
to town?
Bangkok 
Novice to Advanced
, multiple search engines
Group leaders
 "
tour database
", logistics on 600 venues (free support for developers)
Tour zones
Buy us a coffee
when I roam around town with a few bags of camera gear, phones and compass I get tired 
ultimately I prefer support for visit my local charity project 
Join our Community
Hotels nearby
Other stuff
Recommended Events
Places visited  
Where we have been link
why try .. . see places of interest, sort table by any column
Bangkok Hospitality & Tourism
Donate Photos, videos to to our Community Groups
Become a Roaming reporter
how it works
News