Top
SAN LAK MUANG SHRINE  - 
BANGKOK CITY PILLAR SHRINE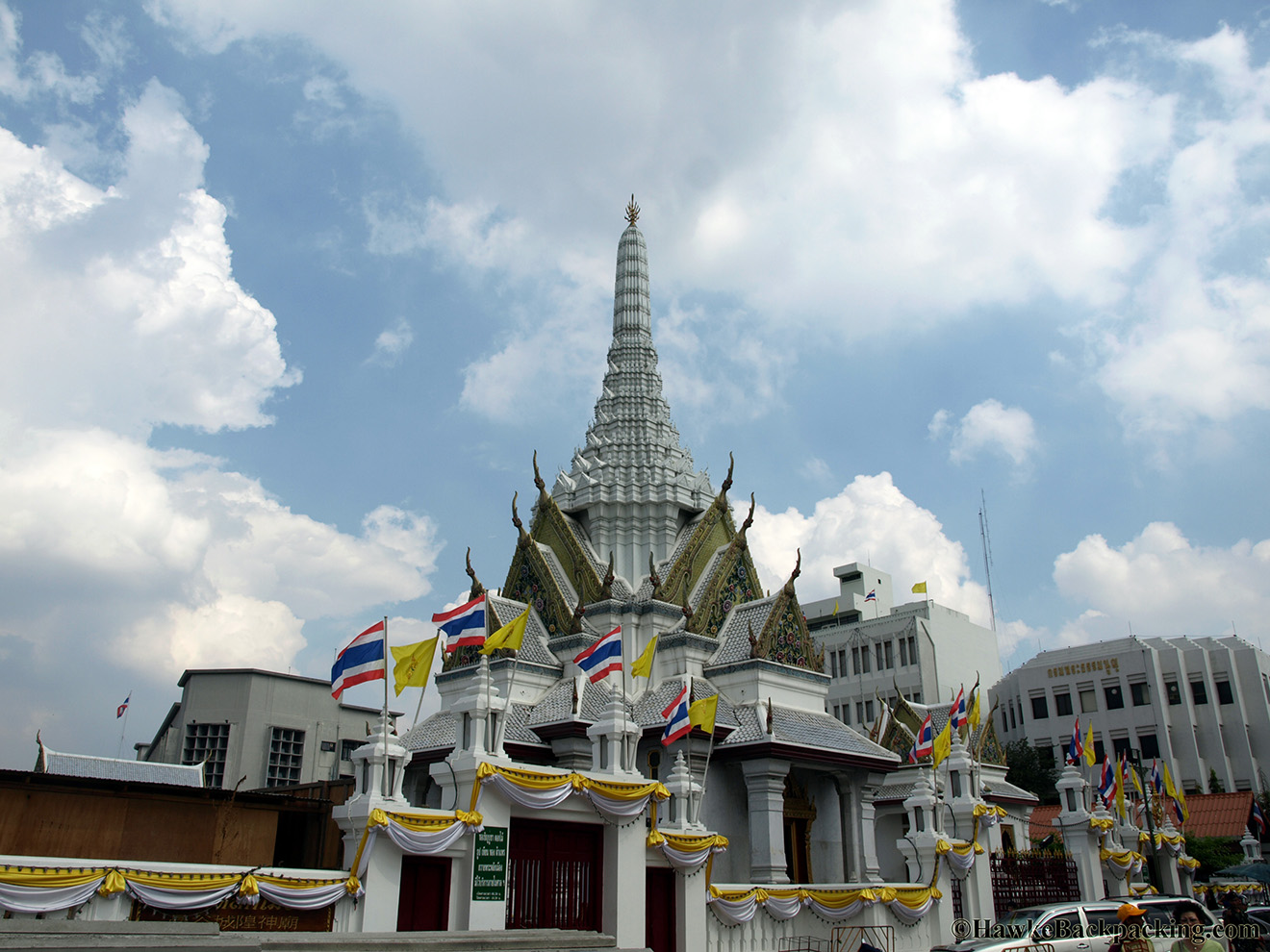 You'll find one of these pillars in every city in Thailand. Distances between cities are always measured from the urban monuments.
According to an animistic belief that survives within the larger Buddhist religion, the pillar is also home to the spirit Phra Sayam Thewathirat, who is the guardian of the city. Inside the shrine for Lak Meuang, you'll also see an additional pillar erected by King Rama IV.
Right opposite the northeastern corner of the Grand Palace complex finds the sacred Bangkok City Pillar Shrine. According to the ancient Siamese (Thai) belief, a city pillar needs to be installed upon the establishment of a new city to symbolize the stability of power. King Rama I of the current Chakri Dynasty erected the first city pillar on Sunday, April 21, 1782 at 6.54 am, when he moved the capital city across Chao Phraya River from Thonburi to Bangkok. The pillar was made of cassia wood (known as Chaiyapruek in Thai) gilded with gold leaves, measuring 29cm in diameter and 187 inches in height. Inside the city pillar there's a space to store Bangkok's horoscope. The City Pillar Shrine then was the very first building King Rama I had built for Bangkok, prior to the Grand Palace.
During the reign of King Rama IV (King Mongkut), he demanded a raise of the new city pillar to replace the old one, which was dilapidated. The new city pillar was made of teak and cassia woods gilded with gold leaves, measuring 70 inches in diameter and 107 inches in height. Both pillars are now sheltered in prang-shaped shrine, which was built at the same time with the second city pillar, together with sacred images of five protective deities (Theparak): Phra Suea Muang, Phra Song Muang, Chao Por Hor Klong, Chao Por Chetakhupt and Phra Karn Chai Si. The City Pillar Shrine had been later renovated to maintain its condition for a few times; the latest time was in 1982 to celebrate the 200th anniversary of Bangkok.
Logistics
History
In 1782, King Rama I erected in Ko Ratanakos the Lak Meuang, a wooden city pillar used to symbolize the founding of the new capital of Bangkok.
The city pillar is important to the Thai people, and often you will see local people gathering to make offerings to the spirit dwelling inside. 
Open Hours: 7am-6pm daily
Visit Time: 30min-1hr Average Wait Time: None Price: Free 
Located: Opposite the Grand Palace 
Map link
 <> 
Photos
 <> Tour leader database > 
tours
Nearby: Located opposite the Grand palace and many nearby Tour Icons
Exposure: Outdoor with some covering. 
Age Recommendations/Requirements
Ages Admitted: All Ages
Ages that would most enjoy this attraction: Children (4-8yrs), Pre-teen (9-12yrs), Adult, Senior
Groups that would most enjoy this attraction: Couples, Families, Friends, Groups, Solo Travelers
Transportation
Best Modes of Transportation: Bus 
 Ferry/Boat 
 Walking
Parking Availability: Limited
Get into the culture and try the local Canal ferry "Saen Saep" 
Please do remember to dress appropriately before you enter, by that it means no revealing clothes and preferably long pants or long skirts for women, no shorts as this is a place of worship and highly respected. 
What you can see in here is a traditional play on a stage located to the left side of the entrance which gives you a good example of what drama plays and entertainment were like in the olden days. If you would like to pay your respect, you can buy a tray of offerings and place your offerings to the right pavilion where there is a shrine and 3 pillars. You can offer your prayers to the deities by lighting your candle and joss sticks in the burner provided in front of the alter and placing your joss sticks in the large urn and candles below it, the lotus flower bud goes into a large dragon earthen pot and the garland of flowers onto a hanging tray further to the back. If you have bought the colorful cloth with your offering, you can tie it around the three pillars next to the alter. The little piece of gold leaf paper is placed onto the Buddha statue also next to the alter.
If you want to ask your fortune, there is a small alter/donation table where there are a few tumblers with fortune sticks in them, you can place a small donation in the boxes provided, kneel to offer a little prayer before shaking the tumbler until one stick falls out. There will be a number on the stick where you can then pick the description of your fortune from the shelf next to the table according to the number on the stick. If it is in Thai you can get someone to translate for you at the information counter.
The inner main building is where the original founding pillar is placed, you can also worship there if you wish but if you would just like to have a look, remember that when you step into the shrine, to not step on the threshold step but rather just cross over it and to be respectful of other worshipers in the shrine. Unfortunately pictures are not allowed unless you seek permission before hand.
As you exit there is a building on your left opposite the dance stage where there is another shrine that you can also go in to offer your prayers, sometimes there is a monk there that you can ask for blessings.
2012-01 this Icon included in 
City Canal and Old City Tram tour
Bookings
check the prices from the various online booking services 
Viator:  
Na Phra Lan Rd, 
Phra Borom Maha Ratchawang, Phra Nakhon
Bangkok  
Longdo map link
 is in 
Thai & English for taxi, 
Google map link in Social media menu for GPS navigation
Getting there
: 
The Old city does not have modern transport access.  Public transport options are 
By Boat/Ferry: From Central Pier catch the Chao Phraya Express Boat to Ta Chang Pier (No.9). A 5-10 minute walk will bring you to the entrance gate of the Grand Palace
You can use the BTS skytrain to station National Stadium then taxi but be warned at peak traffic times it is not easy to use a taxi
Google street view
Starting point:  Entrance
note: if not accurate use 
Street view map tips summary
Desktop:  F

ullscreen: Icon top right | Arrows: direction; click to move | 

White frame on cursor: click to jump or zoom  

| Reposition: drag street Icon (orange person)

Smartphone: get Google street view app
To access "Street view" in google map drag street view Icon to Position and drop 
help video
Social Media
SM channels & best hashtags below please give a like, review and share
your network will see your post when they visit the channel
 many more channels links below best hashtags 
Tip: Copy & paste these hashtags & web page url into your post for search match

City Pillar Shrine Lak Muang opposite the Grand Palace Bangkok in zone Rattanakosin (Old Bangkok city), SM hub http://goo.gl/uNHbPA 

BEST HASHTAGS 
#BkkLakMuangPillar  Industry #BkkShrine   #BkkTourIcon  #BkkZoneRattanakosin  #BkkAchiever  #BpacApproved

   #1NightBkk  



live hashtag links: click on a live hashtag link below to see how it works 




How to use Hashtags for Social Media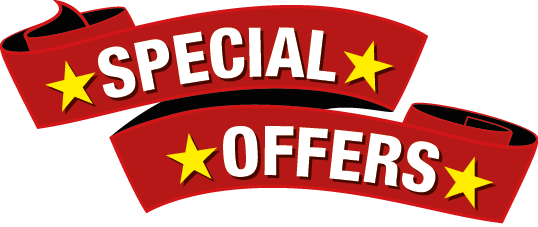 when we find them we add to 
pls do tell us more so we can update the list
Be Served
Serve yourself > D.I.Y. 
New 
to town?
Bangkok 
Novice to Advanced
, multiple search engines
Group leaders
 "
tour database
", logistics on 600 venues (free support for developers)
Tour zones
Buy us a coffee
when I roam around town with a few bags of camera gear, phones and compass I get tired 
ultimately I prefer support for visit my local charity project 
Join our Community
Hotels nearby
Other stuff
Recommended Events
Places visited  
Where we have been link
why try .. . see places of interest, sort table by any column
Bangkok Hospitality & Tourism
Donate Photos, videos to to our Community Groups
Become a Roaming reporter
how it works
News