fastrack index 
Travel spot: 
Rated: F-PG <>  Duration: 1 hour  
Cost: Nil
Surrounded by caf'e, nice place to rest, best in the evening.  The immediate area (500mtr) zone has several Icon attractions such and directly opposite the monument at sidewalk caf'e is the starting point of the Buddy group nightlife open tram tour.
At the roundabout on Thanon Ratchadamnoen stands the impressive monument of four winged sculptures and a central turret commemorating the June 24, 1932 military coup, which brought the establishment of a constitutional monarchy. 
Check in S.M.
Give a like, review, share
select a channel / hashtags and be loved 
Location
Ratchadamnoen Klang Rd, Khwaeng Wat Bowon Niwet, Khet Phra Nakhon, Krung Thep Maha Nakhon 10200
Google link below in Social media menu for GPS navigation
Getting there:
Land: MRT subway station Hua Lamphong or BTS station and taxi
not close to any tourist friendly transportation, such as the Skytrain or river boat. The best option is to get a taxi from your hotel which can sometimes be difficult, so try 
1. Canal ferry Boat: 500 mtrs from Pier 
Pier Phan fa Lilat
 on 
Saen Saep Canal
2. River Ferry boat of 
Chaophraya Express Boat
 to the Memorial Bridge pier, then take a taki or tuk-tuk from there.
Bus: Only a few buses pass here. The bus no. 15 from Silom, no. 49 from Chinatown pass the temple entrance.
Tuk/Tuk: usually many at the Pier as this pier is the last stop hub gateway to the old city area
Private: Car: Drive to Thanon Worachak Rd and park in the temple.
Longdo map tips: transport, hospitality, tourism in longdo map best search
At the junction of zone "Bang Lamphu" and "Rattanakosin" along 
Ratchadamnoen Road.  This Road is often heavily decorated with lights around King's birthday (5 December) and Queen's birthday (12 August) and other major anniversaries. 
Sanam Luang
 and 
Lan Plabpla Maha Chedsada Bodin
 (ลานพลับพลามหาเจษฎาบดินทร์) in front of 
Wat Ratchanadda
 and its 
Loha Prasat
 are open spaces that frequently used to celebrate various events.
Background 
Thailand's military leader, Field Marshal Plaek Pibulsonggram (often referred to as just Phibun), commissioned the monument as a tribute to the coup, as well as a movement to a more westernized Thailand. The four massive golden wings stand twenty four meters high, in representation of the four branches of the military and the day of the coup, June 24th. 

The design of the monument was largely inspired by the Champs-Élysées and the Arc de Triomphe in Paris. The monument at the roundabout was intended to be like the Arc, while Philbun widened the Thanon Ratchadamnoen to accommodate more traffic like the Champs-Élysées.

Despite what the name suggests, the coup was hardly a move to democracy, and the monument became a gathering point for Thai students and protesters, which ultimately led to the coup in 1976. The 1976 coup effectively brought an end to the military dictatorship that was in place, and the monument stands as a reminder of Bangkok's rocky political past.

The building of the Monument was highly unpopular at the time. Local residents and shopkeepers (mostly Chinese) were evicted from their homes and businesses with 60 days notice. The widening of Thanon Ratchadamnoen to create a ceremonial boulevard involved cutting down hundreds of shade trees, a serious matter in the days before air conditioning, given Bangkok's torrid climate.
Street view
Starting point:  
Map tips:  summary
Desktop: 
 F
ullscreen: Icon top right | Arrows: direction, click to move | 
White frame on cursor:  click to jump or zoom  | Reposition: drag street Icon (orange person) to desired location.
Zone Icons
based from nearby Canal Pier
Virtual Tour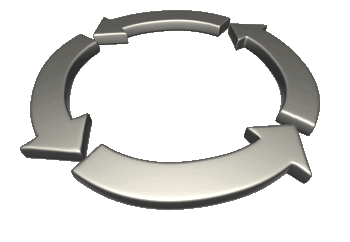 Saen Saep Canal Bangkok
Agoda search: 
Social Media
Hashtags this gig
Tip: Copy & paste these hashtags & web page url into your post for search match



Democracy Monument อนุสาวรีย์ประชาธิปไตย 

is a significant statue on the main road through old city of Rattanakosin Bangkok

, SM hub 

https://goo.gl/JVut5y 

BEST HASHTAGS


#DemocracyMonument  #BkkStatue   #ZoneRattanakosin  #BkkAchiever  #BpacApproved

   #EtBkkYes  

live hashtag links: click on a live hashtag link below to see how it works 
How to use Hashtags for Social Media

SM channels
show the love... like, share and stuff 
do more .. 
Copy the media hub link / hashtags (above) and paste to your
post (Hashtags 
group posts into a stream
 ... cool!)
Tour zones
Buy us a coffee
when I roam around town with a few bags of camera gear, phones and compass I get tired 
ultimately I prefer support for visit my local charity project 
Join our Community
Tourism Bangkok
Other stuff
Recommended Events
Places visited  
Where we have been link
why try .. . see places of interest, sort table by any column
Bangkok Hospitality & Tourism
Donate Photos, videos to to our Community Groups
Become a Roaming reporter
how it works
News