Top
Colonial atmospheres and period architecture of the old Western quarter 
Mandarin Oriental Hotel Bangkok, literary nostalgia and afternoon tea 
Upmarket antiques arcade housed in a white period building French Embassy 
short walk to oldest road in Bangkok Charoen Krung and continue North to heritage weird and whacky  
Lines: tourist, local, orange
Check in S.M.
 show some Social Media love ......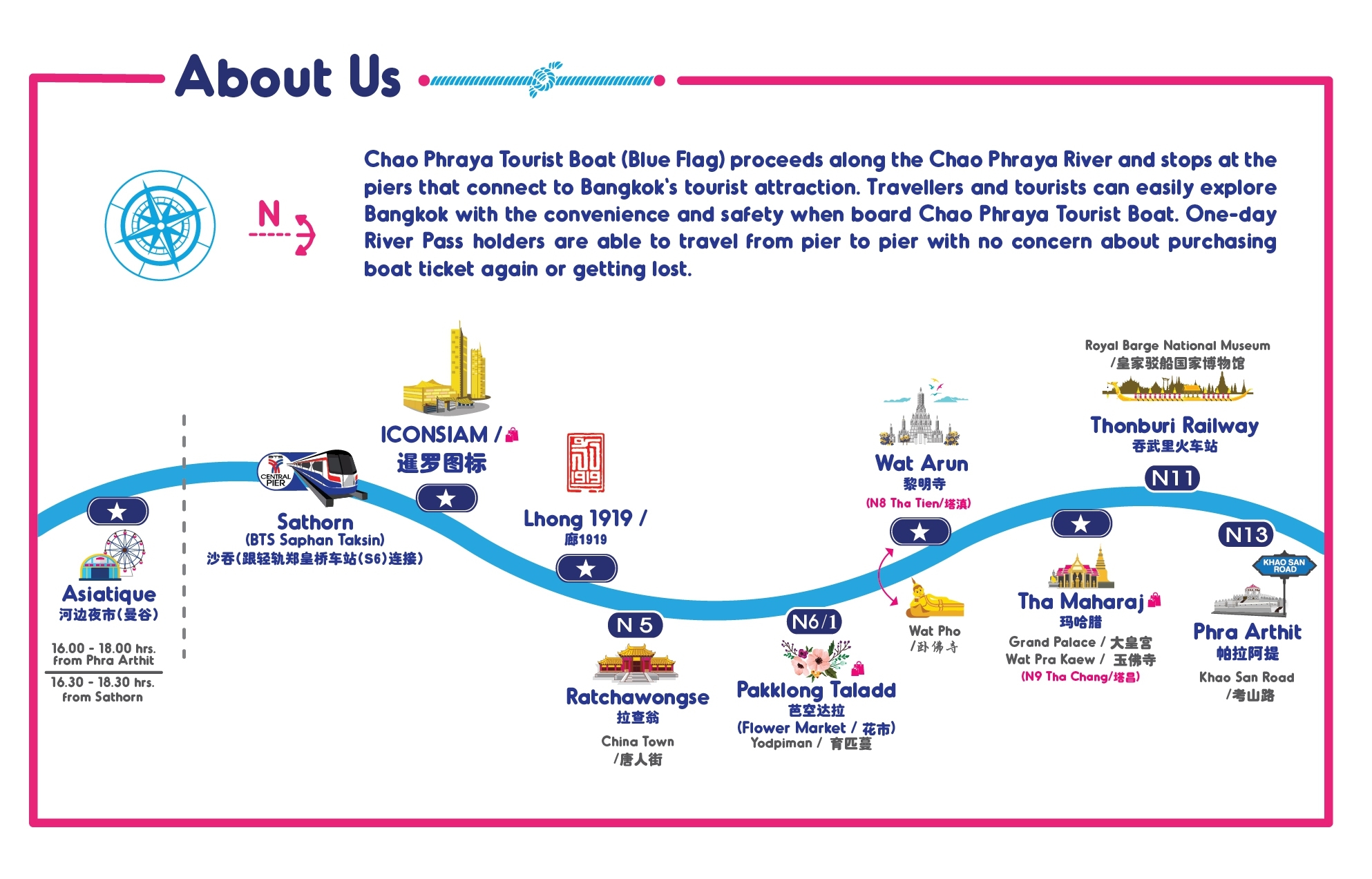 Location
Charoen Krung Alley 40 Bang Rak
Google map link in SM menu for GPS navigation
Google map:  for live link, scroll down page to Google street view  
Google+ below: open album  I  by location   I  slideshow
Facebook album at B.Pac: open album
IN PRODUCTION
Gallery this page in SM links below or google search
Virtual tour
Tour covers: Drone and 
ground 
image below is the starting view
pls use the newbies link to fastrack controls
Street view
Starting point:  entrance to Pier from road
Street view map tips summary
Desktop:  F

ullscreen: Icon top right | Arrows: direction; click to move | 

White frame on cursor: click to jump or zoom  

| Reposition: drag street Icon (orange person)

Smartphone: get Google street view app
Tour zone Icons
area reserved for  Pier Icons
Hotels
Tip: Copy & paste these hashtags & web page url into your post for search match



Pier N1 Oriental Pier is 1st Pier North of Central Pier Sathorn located in area Bang Rak, lots of heritage infused with monster 5 story hotels, SM hub 

 

https://goo.gl/1jMa8r

BEST HASHTAGS
#BangkokPierOriental Industry #BkkRiverPier  

#BkkFamilyFun     #

BkkAchiever   #BpacApproved

  

 #1NightBkk    #BkkZoneBangRak





live hashtag links: click on a live hashtag link below to see how it works


How to use Hashtags for Social Media


Share this page
Related topics
River Piers:  
last five (5) by latest edits: main page has sort options
River Icons
last (5)  by latest edits
New to town?
Be Served
Serve yourself > D.I.Y. 
New 
to town?
Bangkok 
Novice to Advanced
, multiple search engines
Tour zones
Buy us a coffee
when I roam around town with a few bags of camera gear, phones and compass I get tired 
ultimately I prefer support for visit my local charity project 
Join our Community
Tourism Bangkok
Hotels nearby
Other stuff
Recommended Events
Places visited
Where we have been link
why try .. . see places of interest, sort table by any column
Bangkok Hospitality & Tourism
Donate Photos, videos to to our Community Groups
Become a Roaming reporter
how it works
News