About
2018-06 Censorship: M-R
What's up: 
Where sexy and sensual are "same same but different".
While Patpong and Nana have been sitting on their laurels and stagnating Soi Cowboy upgraded with new layouts and put it ahead of the competition.  A 300mtr pedestrian only strip located between Sukhumvit Soi 21 (Asok) and Soi 23, more than 60 places of entertainment and now considered Bangkok's premiere zone for go-go bars.
With the exception of a pharmacy, a couple of pool halls, a general provisions shop and a pub called Old Dutch, every establishment in Soi Cowboy is a go-go bar or a variation of the same. 
The area is named after T. G. "Cowboy" Edwards, a retired American airman who opened one of the first bars there in 1977. A tall African-American, Edwards got his nickname because he invariably wore a cowboy hat.  Over the past 30 years as numerous swanky new hotels have opened along Sukhumvit Rrd, bringing in their wake, businessmen and tourists with a hankering for the exotic.
Check in S.M.
show some love ......
all SM channels and best hashtags
Give a review, tag friends, share into network/s 
There are no sex shows and therefore, mercifully, no "sex-show" touts. Instead the Soi is lined by "greeters", female employees who coax you into their bar.  This in itself can be fun, no high pressure strategy you get from aggressive male touts in Patpong.
Site: Veer  VR  TV
VEER TV or VR 360 spherical Photos video
best viewed in smartphone for VR Virtual R
Scene/s
June 2018: 
Thurs night 10pm 
  Joy wants to see in this Soi ...   5mins 
tips/tricks: search by tag words, create collections, include link, share and embed
note: if youtube screen does not show spherical, copy and paste (right click copy) link into your mobile app browser
Transport
Excellent: 100mtrs from MRT (subway) station Sukhumvit, 200mtrs from 
BTS (skytrain)
 station Asok [
street view
], as expected many taxi: car / tuktuk and motor bike await you. The intersection has a underpass via the MRT (before 12mn).
Getting in
Entrance: 
Soi 21 (Asok), closest from the BTS and always hectic and can be confronting. 
If you arrive by taxi ask them to go Soi 23, a quieter entrance and at that corner is "
Old Dutch Restaurant
" with outdoor seating to watch on. 
Most of the bars offer and outdoor veranda, here you can enjoy a drink and snack and watch the parade of passing vehicles, trolleys and tourists. Some bars have themes that the believe is their point of difference, which is often copied if it catches on.  At the Soi end  you find a few live bands that keep going all night and on the way out it can be a little fierce with taxi touting for your custom.  
For more local intel try street 
guide Sukhumvit
Trading hours: not much on show until 8pm, as of 2006, Soi Cowboy bars switch off their outside neon lights by 1am but usually close at 2am or later if enough patrons are spending, if your really keen to kick on just ask the locals, there are some bars, slightly hidden that just keep going .. up to you
Virtual Tour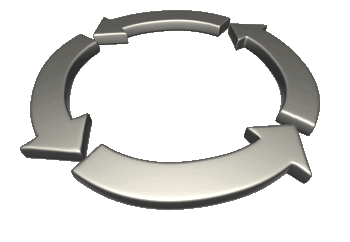 images are 360 Spherical
Tour covers: 
street view, entrance, all around and more 
In this Soi
Bookings
free to enter the Soi 
hectic entrance from Soi 21 
as much as it is from the other end at Soi 23 
  Prices from online booking services 
Street map
Google street map - drive straight through....
At the entrance to Soi Cowboy from Suk Soi 23, 
with Old Dutch" pub on the left.
map tips
fullscreen Icon: Top right corner
White frame on cursor, click to go to that position 
Click direction markers at bottom of screen 
Drag street Icon (orange) person to desired location
Longdo map link:  Soi 23 Cowboy  - zone 
Prices from online booking services 
Pls share me
Social Media
Soi Cowboy Nightlife zone is famous the world, everyone has to visit this 350m strip jammed with naughty bars S
M hub 
https://goo.gl/Jxe45b
BEST HASHTAGS
#SoiCowboyNightlifeZone  #SoiCowboy    #BkkSukSo23  #BtsAsok  #BkkNaughty  #BkkRedLight   #BkkAdultsPlayground
#BkkNightlifeZone #BkkNightlife   
#BkkZoneSukhumvit
Check in Social Media
show some love ......
Give a like, review, share
select a channel / hashtags and be loved 
Map zones
Tour zones
Buy us a coffee
when I roam around town with a few bags of camera gear, phones and compass I get tired 
ultimately I prefer support for visit my local charity project 
Join our Community
Tourism Bangkok
Prices from online booking services 
Other stuff
Places visited  
Where we have been link
why try .. . see places of interest, sort table by any column
Bangkok Hospitality & Tourism
Donate Photos, videos to to our Community Groups
Become a Roaming reporter
how it works
News