Sukhumvit Soi 4 NANA Plaza
Censorship: M-R
July 2017 brief visit to see many changes
contacted vendor through facebook for visit and told (not verbatim) but words to effect 
"Not interested see yourself out" you must be stupid to ask us for help"
2016
facelift has seen a lot of changes from the entrance and open air courtyard that leads to multi level bars and venues 
the following info is from 2015
Whats up
:   
Where sexy and sensual slips to sleazy.
In early 2011 the centre ground floor plaza area has received a face-lift.. (it does not really help).. if you've managed to get past the the challenges at the entrance then you've committed yourself, as you should!
Bangkok's nightlife culture may appear intimidating but it's quite harmless, if your a paying customer the hospitality awaits. 
For go-go bars Nana Plaza used to run a close second to Soi Cowboy but over the past five years the gap has widened in terms of decor and fittings, little money has been spent to upgrade this downmarket area. 
Nana Plaza is a courtyard comprising four floors of mostly non-descript bars. 
Entrance: a usually a challenging engagement with ladyboys, harmless enough but can be a little daunting (get used to it), you also need to navigate around a fleet of street food vendors (Pang Loi) whilst they may be in the way they are a haven, past that you need to walk 20 mtrs through a open alley into the open courtyard. 
There are of course a few exceptions, and in particular Carnival Bar where, night after night, a staunch crew of girls provide terrific entertainment by mounting and being thrown off a mechanical bucking bronco, apparently the only one of its kind in Bangkok. Customers are invited to join in, and many do.
upstairs 
left: Spanky's is entertaining, if you like it like that; it's fun and harmless (foam whips).
right: Carnival is where you go to ride the bucking bull, the girls know how and will dare you to do better.. good luck
back corner: Ladyboy cabaret ...  something unusual deserving of your curiosity
Check in S.M.
 show some Social Media love ......
Location
3 - 3/1 สุขุมวิท 4 (ซอยนานาใต้) สุขุมวิท คลองเตย คลองเตย Krung Thep Maha Nakhon 10110
Nana
search word: nightlife, bar, 
map tricks Bars
Longdo map
is in Thai & English for taxi, 
Google map link in SM menu for GPS navigation
600 mtrs from BTS (skytrain) 
station NANA - view
, exit gate 2, 500 mtrs to Soi 4, turn left 100 mtrs
Google street view
Starting point:  Entrance 
note: if not accurate use 
Nana Plaza: Google Map - Pics - Reviews
Street view map tips summary
Desktop:  F

ullscreen: Icon top right | Arrows: direction; click to move | 

White frame on cursor: click to jump or zoom  

| Reposition: drag street Icon (orange person)

Smartphone: get Google street view app
Website
| | |
| --- | --- |
| widget below external link   | "Get the most use a Host" > Bangkok PAC Small cost Big Smiles! |
Hotels nearby
Tip: Copy & paste these hashtags & web page url into your post for search match
Nana Plaza Suk Soi 4 is grown ups playground, mostly naughty and out of this world, find a stool and watch on or "get on board" for a ohoooo, 
SM hub 
https://goo.gl/uJNd6x
BEST HASHTAGS
#NanaPlaza   #BkkSukSoi4  #BtsNana  #BkkNaughty  #BkkRedLight   #BkkAdultsPlayground  
#BkkNightlifeZone #BkkNightlife  
live hashtag links: click on a live hashtag link below to see how it works


How to use Hashtags for Social Media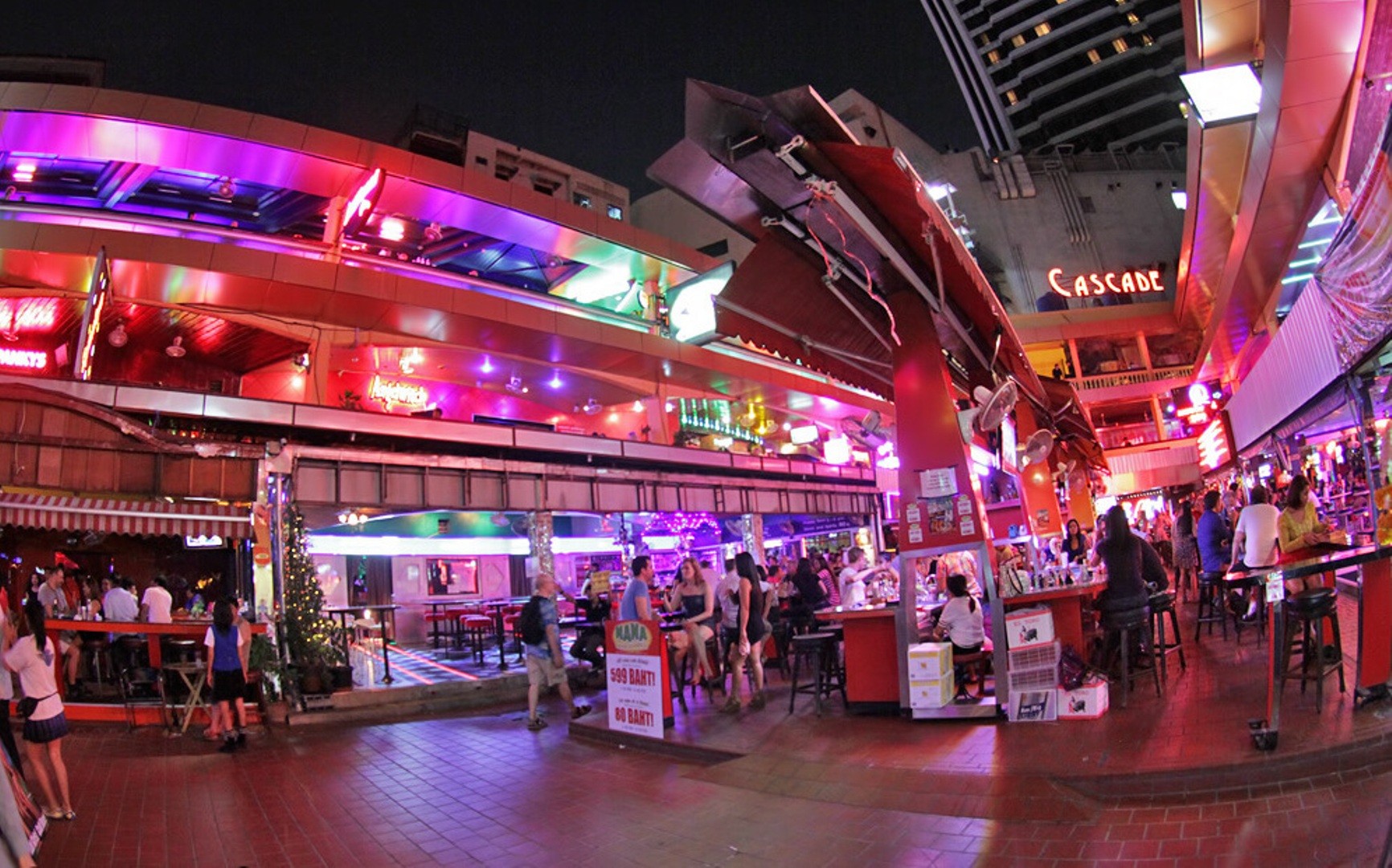 Map zones
Compare Nightlife Zones
Hotels nearby
Other stuff
Places visited  
Where we have been link
why try .. . see places of interest, sort table by any column
Bangkok Hospitality & Tourism
Donate Photos, videos to to our Community Groups
Become a Roaming reporter
how it works
News