About
2022 Extension Forest Skywalk
Benchakitti Forest Park สวนป่าเบญจกิติ also known as Suan Pa (Forest) or Benjakitti
In the middle of the modern and busy Asok area of Bangkok lies the Benjakitti Park, which opened in 2004. 
This piece of green with a large lake (Lake Ratchada) can be found between the tall buildings and opposite the Queen Sirikit Congress Centre. During twilight you can take beautiful pictures here. In the Benjakitti Park you'll find, besides the many flowers and others of course clean, two fountains that are worth a look. 
In this park you will also find bicycle and walking paths, playgrounds, skate ramps, a centrally located pavilion and a courtyard where you can picnic and rest from your (long) walk. By the way don't confuse this park by name with Benjasiri Park which is much smaller.


2022 Expanded view
The expansion started 2017 as Forest gardens

reclaiming the land once used for Tobacco Monopoly. 
Benjakiti occupies 130 rai (some 21 hectares) and is part of a larger master plan to improve Bangkok's overall liability. The park's centerpiece is a relatively large lake (for Bangkok at least) surrounded on all sides by well-groomed flower bushes and trees. Go for a cruise on a pedal-powered swan boat, or just enjoy the photogenic reflections of surrounding skyscrapers.

2022 new section on the South West zone is Bangkok Skywalk and wetlands 
2022 
Future 
Google St View: 360 Step Inside
an extension of Street view where 360 images are inside places (buildings and property) 
if more than 1 image hover cursor over image to see white arrows to move, 
best option is use external link below image
pls note: google tour is very limited 
more images and flexibility in the virtual tour in this page listed below 
Check in S.M.
show some love ......
Give a like, review, share
select a channel / hashtags and be loved 
คอลงเตย Rama IV Rd, Khwaeng Khlong Toei, Khlong Toei, Bangkok 10110
note: map image 
IS NOT true North
, rotated for best view
how to get in
400 mtrs from 
BTS (skytrain) 
station ASOK - view,
 exit gate 4, straight on 10mtrs to the corner, turn right, 400 mtrs
you can access the park from three (3) routes 
of Sukhumvit thru Soi 10 and cross the canal or at the end of Soi 4 then turn left
or from Queen Sirikit Convention Centre 
Satellite view
FEATURES
Rotate map / Zoom in / jump to 360 photos on the course / Measure Distances 
Newbies: see tips and tricks in virtual tour 
Three (3) videos 
1. Park Lake 13 mins 
2. Skywalk day 6 mins 
3. Skywalk night 3mins
Created July 2022
Scene: Walk Lake and  Park
Created June 2022
Duration: 6 mins 
History and day walk thru 
Created June 2022
Duration: 2.56 mins 
Night walk thru 
created 2018 
Options 
Social media hub this page 
more in SM (Social Media) channels below
360 Spherical photos
Best view with smartphone
why:
VR: Virtual Reality effect, 
turn you or device at any angle 
Note: Images are hosted in different sites for different effects
Site: Theta:  
Powerful zoom in / out
click a thumbnail to watch in 360 
  - 
have fun morphing the images
Theta site lets you change the display styles - see options below images in Theta site or     

Virtual tour
Pro users 
if your unsure how to drive the tour platform go the newbies section to get the basics
3rd party site/s and
Google Street View - STEP INSIDE
related virtual tours 
1. Benjakitti Park / Lake 
2. Park to Park 1.5km green trail walk 
these are linked in virtual tour page of this venue 
Street view
to move around 1st click escape to get an overhead view
note: if not accurate use 
Street view map tips summary
Desktop:  F

ullscreen: Icon top right | Arrows: direction; click to move | 

White frame on cursor: click to jump or zoom  

| Reposition: drag street Icon (orange person)

Smartphone: get Google street view app
Zone:
Sukhumvit
,
 icons Family, Shopping, Nightlife
last 9 by latest edits: open table to sort by any column
SM channels
Copy media hub link / hashtags to your 
post 
Hashtags this gig
Tip: Copy & paste these hashtags & web page url into your post for search match



Benjakitti Forest Park opened 2017 on the West side of Benchakitti Park lake, in 2022 added the extensive skywalk over wetlands, the park is located in the centre of town   
https://thaibis.family/BenchakittiForestParkBkk

BEST HASHTAGS
#BenjakittiForestPark  #BenjakittiPark    #BkkTravelSpot   #BkkKidsStuff   #BkkForest  #BkkAchiever #BpacApproved    #BtsAsoke

live hashtag links: click on a live hashtag link below to see how it works 
How to use Hashtags for Social Media

Related topics
Parks Gardens Bkk:  last 5 by latest edits: open table to sort by any column
Tour zones
Buy us a coffee
when I roam around town with a few bags of camera gear, phones and compass I get tired 
ultimately I prefer support for visit my local charity project 
Join our Community
Other stuff
Places visited  
Where we have been link
why try .. . see places of interest, sort table by any column
Bangkok Hospitality & Tourism
Donate Photos, videos to to our Community Groups
Become a Roaming reporter
how it works
News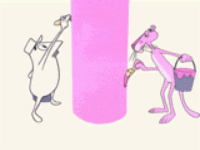 Page Views - click widget to expand view