in 2017 the squatters village was removed 
one of 2 remaining fortress stations of Rattanakosin island (old Bangkok city)
the man made canal surrounds the Grand Palace 
this landmark is the ideal meeting place gateway to many walking tours of heritage sites in this area
located 100 mtrs from the Pier
in 2019 the area immediate behind has been converted into a
boutique park 
size 200m x 40m  = 8000 sqm 1.9 acre  = 5 rai
Check in S.M.
 show some Social Media love ......
Location
Maha Chai Rd, Khwaeng Wat Bowon Niwet, Khet Phra Nakhon, Krung Thep Maha Nakhon 10200
Google map link in SM menu for GPS navigation
No BTS Skytrain
next to Canal Saen Saep Pier 27 Fa Lilat
About
Icons here
Nearby Attractions:  
There are many Icons in the immediate area (within 500 mtrs), see more in link "tour zone".
At the junction of zone "Bang Lamphu" and "Rattanakosin" along 
Ratchadamnoen Road.  This Road is often heavily decorated with lights around King's birthday (5 December) and Queen's birthday (12 August) and other major anniversaries. 
Sanam Luang
 and Lan Plabpla Maha Chedsada Bodin (ลานพลับพลามหาเจษฎาบดินทร์) in front of 
Wat Ratchanadda
 and its 
Loha Prasat
 are open spaces that frequently used to celebrate various events.
Google+ below: open album  I  by location   I  slideshow
Facebook album at B.Pac: open album
IN PRODUCTION
Gallery this page in SM links below or google search
360 Spherical photos
Best view with smartphone.
why:
VR: Virtual Reality effect, 
turn device at any angle or better turn around while holding the device for 360 / Spherical view, 
Note: Images are hosted in different sites for different effects
Site: Theta:  
Powerful zoom in / out
why Theta site: many display controls,  
Zoom out to make a crystal ball, all display styles can be downloaded. 
click a thumbnail to watch in 360 
Theta site lets you change the display styles - see the options below images in site or our 

Street view
Starting point:  
Street view map tips summary
Desktop:  F

ullscreen: Icon top right | Arrows: direction; click to move | 

White frame on cursor: click to jump or zoom  

| Reposition: drag street Icon (orange person)

Smartphone: get Google street view app
Virtual tour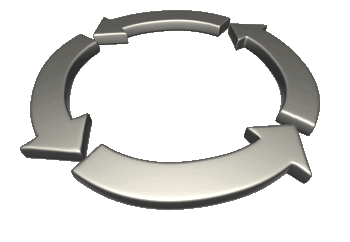 Saen Saep Canal Bangkok
Tip: Copy & paste these hashtags & web page url into your post for search match



Park Fort Mahakan 2 acres (5 rai) of park and gardens behind the heritage site of Fort Mahakan, ideal meeting place to behind heritage walk or just chill , SM hub https://linkfox.io/xipSe

BEST HASHTAGS
#FortMahakan Industry #BkkHeritageLandmark  #BkkFamilyFun #BkkAchiever #BpacApproved #1NightBkk  #BkkZoneRattanakosin



live hashtag links: click on a live hashtag link below to see how it works


How to use Hashtags for Social Media


New to town?
Be Served
Serve yourself > D.I.Y. 
New 
to town?
Bangkok 
Novice to Advanced
, multiple search engines
Tour zones
Buy us a coffee
when I roam around town with a few bags of camera gear, phones and compass I get tired 
ultimately I prefer support for visit my local charity project 
Join our Community
Tourism Bangkok
Other stuff
Recommended Events
Places visited  
Where we have been link
why try .. . see places of interest, sort table by any column
Bangkok Hospitality & Tourism
Donate Photos, videos to to our Community Groups
Become a Roaming reporter
how it works
News