About
Gullivers Hotel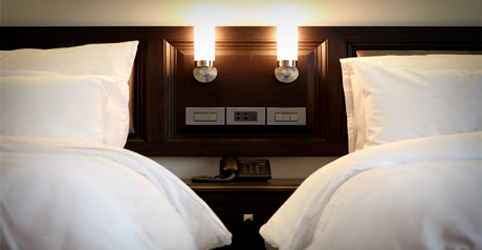 Gulliver\'s Hotel is a boutique hotel conveniently located in Bangkok\'s trendy Sukhumvit area. Offering modern and clean rooms and amenities, Gulliver Hotel provides business people, expatriates and tourists a home away from home at affordable prices. 
The Sukhumvit area, in many ways, epitomizes modern Bangkok. Characterized by high rise buildings, air-conditioned shopping centers, stylish restaurants and a wide selection of entertainment venues, the area is conveniently linked to Bangkok\'s main tourist and commercial areas by the new Skytrain system. The area provides an excellent base for exploring the sights and sounds of Bangkok.
room rates / bookings @ 
Gullivers Tavern Hotel with Agoda
Atmosphere:  casual medium range
Price: Medium  I  
Rooms: 82  
Facilities: Swimming Pool Business Cenrtre, wifi free / Dining room / Tavern
popular
Tavern
, big verandah and sports bar 
Check in Social Media
show some love ......
Give a like, review, share
Location
6/1 Sukhumvit Soi 5, Wattana Bangkok,
Bangkok Thailand
Google map link in SM menu for GPS navigation
250 mtr West of (skytrain) station NANA - view, exit gate 3, go west to Soi 5 and right 140 mtrs
Google+ below: open album  I  by location   I  slideshow
Facebook album at B.Pac: open album
IN PRODUCTION
Gallery this page in SM links below or google search
Insert below>  
In production,
in meantime .. 
external link
link
Best view: smartphone tablet for Virtual Reality effect
Controls:  (best with external link)
S/Ph: turn on any angle (360) or swipe / pinch 
screen
D/Top: quality> bottom right | Zoom: double click | Full page: top right
Google street view
Starting point:  Entrance 
Street view map tips summary
Desktop:  F

ullscreen: Icon top right | Arrows: direction; click to move | 

White frame on cursor: click to jump or zoom  

| Reposition: drag street Icon (orange person)

Smartphone: get Google street view app
Tip: Copy & paste these hashtags & web page url into your post for search match

Gullivers Hotel in Suk Soi 5 humble location 82 rooms with renown Tavern and excellent location, SM hub
http://goo.gl/zarHDo
BEST HASHTAGS

#GulliversSukSoi5Bkk  Industry 
#BkkAccom
related  #BkkSukSoi5  #BtsNana  
 #BpacApproved
 #EtBkkYes  
#BkkZoneSukhumvit


How to use Hashtags for Social Media


Share this page
QR Code: 
SM hub 
This page
No typing, point & scan 
for instant web access to pages
Social Media QR Menu: Pending
Bangkok Hospitality & Tourism: 
Donate Photos, videos to our media hub page
Email 
bpac@austhai.biz
, 
include the url (link address) of content (pls do not email us the images/videos)
Become a roaming reporter !
follow SM channels, give reviews, tag and share
if we see enough of you we'll create your 
profile page and other free stuff or email us 
bkkroamingreporter@austhai.biz
 with your social media page link
SM Channels
Thaibis