Top
5 stars
 > State the Art Interactive Center. Brochure and slideshow below or view 
Overview
tip: allow 2hrs for hosted tours through the various zones of the 
exhibition centre. Last entrance tickets are 6pm (low cost), once inside 
you can stay until 8pm, the view from the skyroom (4th flr) is most 
enchanting, a caf'e lounge with Panoramic view of  Icons (Photo shots)
Location:
Democracy Monument
, Bangkok. Longdo map link
Getting there:
Right in the heart of a treasure chest of Icons and attractions,
all within a brief walk in Bang Lamphu, close to the local ferry 
pier on Canal Saen Saep.
At the junction of zone "Bang Lamphu" and "Rattanakosin" along 
Ratchadamnoen Road.  This Road is often heavily decorated with lights around King's birthday (5 December) and Queen's birthday (12 August) and other major anniversaries. 
Sanam Luang
 and 
Lan Plabpla Maha Chedsada Bodin
 (ลานพลับพลามหาเจษฎาบดินทร์) in front of 
Wat Ratchanadda
 and its 
Loha Prasat
 are open spaces that frequently used to celebrate various events.
Zone:
Bang Lamphu
,
 features icons Family > Shopping > Nightlife 
Social Media
Rattanakosin Exhibition Hall is state of the art interactive Museum DIY audio tours, cafe' and rooftop observation room  SM Hub 
http://bit.ly/2JUCq43
BEST HASHTAGS
#
RattanakosinExhibitionHall
Industry #BangkokMuseum   #ZoneRattanakosin   #BkkAchiever  #BpacApproved
Virtual Tour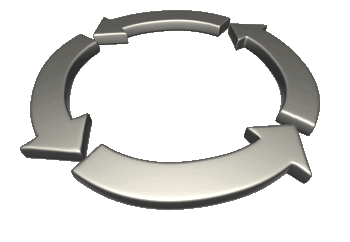 Saen Saep Canal Bangkok
New to town?
Be Served
Serve yourself > D.I.Y. 
New 
to town?
Bangkok 
Novice to Advanced
, multiple search engines
Group leaders
 "
tour database
", logistics on 600 venues (free support for developers)
Tour zones
Buy us a coffee
when I roam around town with a few bags of camera gear, phones and compass I get tired 
ultimately I prefer support for visit my local charity project 
Join our Community
Hotels nearby
Other stuff
Recommended Events
Places visited  
Where we have been link
why try .. . see places of interest, sort table by any column
Bangkok Hospitality & Tourism
Donate Photos, videos to to our Community Groups
Become a Roaming reporter
how it works
News