Top
Australian Pub & BBQ
An Aussie Icon in colour and style. Everything Aussie: Food, Drinks, Music, here 
your bound to see many Aussies homing in on their favourites.
Two (2) storey complex, large indoor and outdoor area.   
TV screens on every wall beaming all the favourite sports. Upstairs for a few pool tables and downstairs for live band with Aussie tunes, waitresses in Aussie netball uniforms & WIFI free. 
Large front entrance balcony with bar and multiple TV screens 
TV showing priority is all the Aussie sports, Rugby, Football, Cricket as well as all international sporting events, check their website for details or ask at the Bar.
Logistics
Atmosphere: Casual and sporty 
Price: Medium  <> stars: 4 
Seating: Front Veranda: 80,  Gnd Flr: 100 1st Flr: 60 1 pool table
Menu: Aussie / Western and Thai (in website)
Entertainment: Multiple TV / big screens and Live bands at night   
Best viewed in smartphone / tablet
S/Ph: turn on any angle (360) or swipe / pinch 
screen
D/Top: quality> bottom right | Zoom: double click | Full page: top right
Check in SM
show some love ......
Give a like, review, share
Location
Sukhumvit Soi 11, Klong T
oei, Bangkok Thailand
Google map link in Social media menu for GPS navigation
Website
below larger view 
"Get the most use a Host" >
 Bangkok BPAC Small cost Big Smiles!
360 Spherical
recorded April 2016 
best viewed in smartphone / tablet for unique effect
Facebook album at B.Pac: open album
Gallery this page in SM links below or google search
Google street view
Starting point:  Entrance right, photo may be out of date 
Street view map tips summary
Desktop:  F

ullscreen: Icon top right | Arrows: direction; click to move | 

White frame on cursor: click to jump or zoom  

| Reposition: drag street Icon (orange person)

Smartphone: get Google street view app
Social Media
SM channels & hashtags below. give reviews & share
more channels below.....  
Tip: Copy & paste these hashtags & web page url into your post for search match



Aus Pub and BBQ Suk Soi 11 Bangkok is uniquely Australia, beer, food, uniforms a must do photo stop. Endless TV screens, big balcony, big tucker (food), nightly live music, SM hub

http://goo.gl/2KKBCY


 

BEST HASHTAGS 


#BkkAusPub #BkkSportsBar

 

#AusssieBar #BkkSukSoi11 #BtsNana #BkkTourIcon #BkkAchiever #BpacApproved #BkkZoneSukhumvit




live hashtag links: click on a live hashtag link below to see how it works






How to use Hashtags for Social Media

SM channels
show the love... like, share and stuff 
do more .. 
Copy the media hub link & hashtags (above) and paste into your
post, the hashtags 
will group the posts into a stream
 ... cool!
SM menu QR Codes
No typing, point & scan 
for instant web access to pages
Social Media QR Menu: Pending
Venues Suk Soi 11
Last nine (9)  by latest edits  
- open table to see more

Other Pubs 
last nine (9)  by latest edits: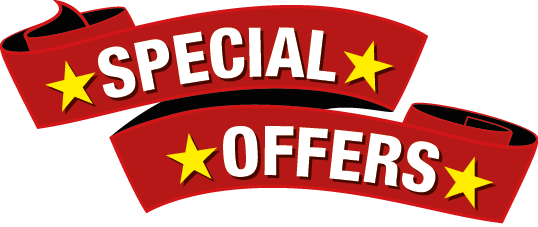 when we find them we add to 
pls do tell us more so we can update the list
New to town?
Be Served
Serve yourself > D.I.Y. 
New 
to town?
Bangkok 
Novice to Advanced
, multiple search engines
Group leaders
 "
tour database
", logistics on 600 venues (free support for developers)
Tour zones
Buy us a coffee
when I roam around town with a few bags of camera gear, phones and compass I get tired 
ultimately I prefer support for visit my local charity project 
Join our Community
Hotels nearby
Other stuff
Recommended Events
Places visited  
Where we have been link
why try .. . see places of interest, sort table by any column
Bangkok Hospitality & Tourism
Donate Photos, videos to to our Community Groups
Become a Roaming reporter
how it works
News