The local culture was an open air venue to enjoy a beer and food with some pleasant surrounds of garden and water theme of sorts
over the years this has been morphed for tourists such as sports bars or waitresses 
we have shown a few as examples 
we only plan to show the best 10 in Bangkok 
Summary
Updates
by latest edits: see directory (bottom of page) for all and sort by any column 
we tag into the local map service , "LONGDO" adding a special tag word, below the map image is the link to see in the map
Longdo (local map service) with tag word 
Beer Garden
 will appear in search
map tips:  re position the market and refresh the search
Longdo map
Local map service Longdo has all bars, which can be found by name or Industry
move the map to the location of interest and click the industry Icon to see places
Alternatives
A Moo Kata restaurant or sometimes referred to as Mookata or Mookrata is an all you can eat buffet dinner affair popular with local Thais as well as embedded expats and curious tourists. And one of the reasons why Moo Kata is so popular in Thailand is because it is one of the cheapest buffet dinners in Bangkok. These popular restaurants in Bangkok are worth searching out for a unique Thai eating experience.
The culture is local, cheap, D.I.Y. Cook, talk, eat, drink, and again and again, around 190bt pax (per person) it's a D.I.Y. buffet of meats and salad, eat as much as you wish, but any food not eat may be charged as a penalty so take your time.
Bangkok Rooftops
with the diversity of Bangkok there are many variations 
the obvious is Rooftop venues (daily) and Swimming Pool parties (monthly)
Bangkok Rooftop venues Bars and restaurants are abundant, free thinking indulgence, sailing the skies SM hub 
https://goo.gl/q5cAcS
Map them
scroll up the page between the short lists to see the image of the map and  the link to live tag search in Longdo map
you can let us know you tag them directly into longdo map yourself
Example: 
Longdo (local map service)  with tag word 
Food Tapas
 will appear in search
map tips:  re position the market and refresh the search
Social Media
#BkkBeerGarden  
#BangkoksBest  #BangkokFD
#BpacApproved coz #LuckySaidSo #Longdo   #1NightBkk 
#BkkAchiever   #BpacApproved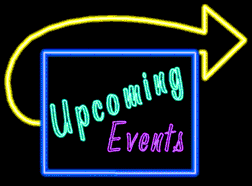 '
We only recommend the Best 
New to town?
Be Served
Serve yourself > D.I.Y. 
New 
to town?
Bangkok 
Novice to Advanced
, multiple search engines
Tour zones
Join our Community
Other stuff
Recommended Events
Places visited  
Where we have been link
why try .. . see places of interest, sort table by any column
Bangkok Hospitality & Tourism
Donate Photos, videos to to our Community Groups
Become a Roaming reporter
how it works
News
Directory
sort by any column