About
raise money to cover costs of shelter over playground facilities at FSCC
Pledges
include:
-

Business name:

Contact name: 
Amount: 
Your webpage (business or social):
Contact details such as phone number and email 
---
"Lets show a "Global Community spirit"
 with your pledge on our world pledge map!
How:
Email us several photos of you/your business
Include a brief comment for a photo collage which appears in the "Pledges map album".
also advise your Google map location, if unsure please provide full address.
---

Volunteers
Help always welcome, spread the details of the project to your network.
---

Visitors to the Foundation.
all visitors welcome, we can arrange group visits Bangkok APAC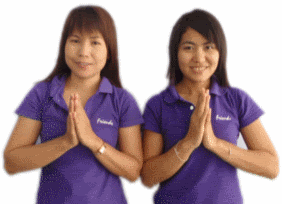 Donate
Option:  Credit Card or EFT       
C.card Donation form
    <>    
EFT webpage
Please email us "pledge" details to show you in the the sponsor board  / world pledge map 
If you are not comfortable to send money, please make a pledge (see link above)
Minimum donation aud$100

We DO NOT have an admin service, view the child care centre website for ways to donate smaller amounts.
Project manager
My objective:-
1. Raise money for this project  "2012 roof for playground at FSCC"
2. Encourage groups to experience reward tours to Bangkok, to visit the center,
the slum area Khlong Toey, Bangkok has many worthy community projects. I encourage you to visit to see the happy and gentle nature of a positive Community spirit".  
If your not able to go, try to host a suitcase in your office.
Donate your 2nd hand clothes and we will take them to Bangkok during our monthly tours, see more in eBrochure or download the pdf version (bottom of this page)
Phillip R Smith
FAICD AIM Aff AII AIM CD QPIB Dip.Fin.Serv.(Broking) 
100% of donations go to the project (no costs are deducted)
Media
10/10/2012: Project finished -
media
20/03/12: add option to sent money
26/02/12: add sponsor board & pledge map
Newsflash 2012-02-24
"Foundation for Slum Child Care"
website
other Donations: 2nd hand clothes
we take in our monthly tours to Bangkok, details in
pdf brochure
articles appear from newest to oldest,  scroll the page 
forum article
Displayed below or view in a 
larger window
  <> 
We update once we confirm your pledge or payment.
To make a pledge or donate money see the link above
In Perth W.A. we ask Office groups to "Host a Suitcase"
Can you team synergise to round up 2nd hand clothes (prefer kids size) and we'll transfer to Bangkok with our monthly tours.  For more details contact the project Manager
View online in 
issuu
 or to download the PDF version, linked at the bottom of this page
for as little as aud$150 you can sponsor lunch for the kids (about 80), or for aud$100 you can sponsor a birthday party, contact project manager for more details.