Project
Recipient: FSCC (Foundation Slum Child Care)
Project: Renovate 
bathroom & toilets

2014.05.14: several venues in Bangkok now hosting money boxes - see venues this page
2014.05.14: Money box delivered to FSCC and lunch - social media 
2014.04: Money Box challenge update

in late of April we return 1 money box to FSCC centre and have lunch with the kids, everyone, msge Phill on facebook
2014.03: Request more money box

started with 1 money box now three (3), 1 box with Phill every where, another in Perth and 1 Bangkok
2014.02: Money Box challenge

carry the money box to Australia and collect donations of money of funny photos
Photos
Google 
The album: pics about the Bathroom project progress.
---
Facebook
We show the Bathroom project (start to finish) album below or 
view here
PHOTOS: MONEY BOX TOUR: linked in each Money box Host page below
Money Box Challenge
People / Business accepted the fund raiser challenge "Money Box Tour"
and link to each money box host
Grab a Money box and have some fun with us
e: 
2014charitybkkslum@austhai.biz
, include:
-
Business name:

Contact name: 
Amount: 
Your webpage (business or social):
Contact details such as phone number and email .
Volunteers
Help always welcome, spread the details of the project to your network.
---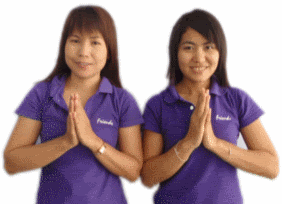 Visitors to the Foundation.
all visitors welcome, we can arrange group visits Bangkok PAC
This specific fund raising project project for people in Aus that wish to deposit funds in Aus
Option:  Credit Card or EFT  
C.card Donation form
    <>    
EFT webpage
Please email us "pledge" details to show you in the the sponsor board  / world pledge map 
or you can send the money direct to the Foundation, the bank details re in the 
1. fscc 
WEBSITE  - under sub-heading "helping us" 
2. fscc Brochure: 
< < English > >
<< Thai >>
all brochures
Minimum donation aud$100

We DO NOT have an admin service, view the child care centre website for ways to donate smaller amounts.
Phillip R Smith
FAICD AIM Aff AII AIM CD QPIB Dip.Fin.Serv.(Broking)     Resume > Linkedin > facebook
100% of donations go to the project (no costs are deducted)
My objective is:-
1. Raise money for this project 
2. Encourage groups to experience reward tours to Bangkok, to visit the center, 
the slum area Khlong Toey, Bangkok has many worthy community projects. I encourage you to visit to see the happy and gentle nature of a positive Community spirit".  
If your not able to go, try to host a suitcase in your office

Donate your 2nd hand clothes and we will take them to Bangkok during our monthly tours
Displayed below or view in a 
larger window
updated after payment.
In Perth W.A. we ask Office groups to "Host a Suitcase"
Can you team synergise to round up 2nd hand clothes (prefer kids size) and we'll transfer to Bangkok with our monthly tours.  For more details contact the project Manager
you can sponsor a lunch for the kids.
about $30 for 20 kids but I suggest you pay $100 / $150 and receive photos of the kids and a banner of your company name (good for social media).
Ultimately we'd love to see you or your team make a visit, perhaps part of your tam building tour which we can service
FSCC Foundation Slum Child Care
Previous projects