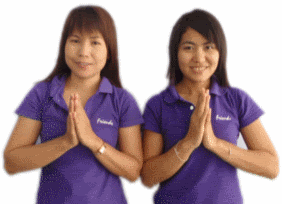 2014 project Rebuild toilets and bathroom at 
Foundation slum child care centre, klong Toei, Bangkok
We do not have a dedicated bank account or staff, we run a "0" expense system, ie., no costs deducted
If you are not comfortable to deposit funds to us you can send the money directly to the foundation, refer their website.
The options to deposit funds are noted hereunder and repeated in the 
Donation form
at the bottom of this page
EFT
Australia
Payee:  Smartcard Financial Services Pty Ltd
Bank:    Bankwest    BSB:  306-043   AC:  0593405
please email us confirmation to reconcile your donation: 
email Phill Smith 
Phillip@austhai.biz
, 
your phone number, donation value and date processed.
   We allow 3 working days for the funds to arrive before checking.
Thailand
Several different banks used, Siam Commercial and Kasikorn. Please advise your preference to reduce transfer costs
Credit Card
Credit Card (Visa / Mastercard / AMEX) - surcharges apply
Donation form linked to the bottom of this page - or
click here
.
or phone Phill Smith, business card displayed at the bottom of this 
webpage
EFT is the preferred payment method.
Receipts
We email you confirmation of your donation
Option: 
Authorise us to display your pledge / donation on the sponsor webboard and/or world map pledge, see
fund raiser page
If you are concerned about integrity of payment please let us know and we will try to present options to be suit your requirements
We function on a Nil expense system so we do not have resources for PR / admin