Asiatique the Riverfront
Asiatique will surprise you; in size product range and comforts.  An area that must cover 3 x football fields hosting trendy markets, many franchise restaurants and quality boutique shops and hospitality, over 1,500 boutiques and 40 restaurants housed under a huge replica warehouse complex and rated in "
most popular
" tours.
Background... back in the 1900s, during the reign of King Chulalongkorn, Asian countries were under threat of invasion from the European superpowers. With great foresight, King Chulalongkorn took the initiative to raise Siam to the level of leading countries of the world and decided to establish relations with Denmark. Included in this process was the construction of a pier belonging to the East Asiatic Company, a business dedicated to the export of teak wood and owned by Mr. Hans Nille Andersen, a Danish national.

This pier signaled the beginning of international trade between the Kingdom of Siam (the former name of Thailand) and European nations and was the key to Siam maintaining the sovereignty and independence it enjoys to this day.

Today, that same area which the East Asiatic pier occupies is being restored to its original glory under the name "ASIATIQUE The Riverfront," the first and the biggest lifestyle project in Asia on the banks of the Chao Phraya River, and soon to become Bangkok's trendiest landmark.
Logistics:
Atmosphere:  Casual, mainly outdoors
Spoken Language: English and Thai
Facilities:  1500 Stalls, Bars, Restaurants,  Cabaret, Amusements, Markets
Check in S.M
show some love ......
Give a like, review, share
Bookings
check the prices from the various online booking services 
Location
2194 Charoen Krung Rd, Wat Phraya Krai, Bang Kho Laem, Bangkok 10120, Thailand  
Longdo map link
is Thai & English for taxi driver, Google link below in Social media menu for GPS navigation
see also SM channels below under youtube for link
more in SM (Social Media) channels below
Virtual tour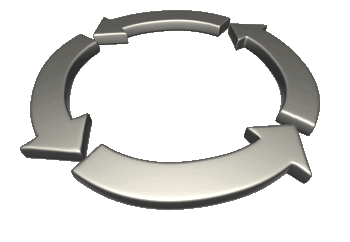 images are 360 Spherical
Tour covers: 
street view, entrance, all around and more 
Street view
Starting point: 
 in front is Asiatique.  
Desktop:  F

ullscreen: Icon top right | Arrows: direction; click to move | 

White frame on cursor: click to jump or zoom  | Reposition: drag street Icon (orange person)

Smartphone: get Google street view app  
HOW TO access "Street view and 360 Photo Spheres":  from google map drag street view Icon to Position 
help video
Website
| | |
| --- | --- |
| embedded below larger window   | "Get the most use a Host" > Bangkok BPAC Small cost Big Smiles! |
Tour zone Icons
From Bts station Saphan Taksin
Hotels
Hashtags this gig
Tip: Copy & paste these hashtags & web page url into your post for search match



Asiatique is a great success story, an old teak factory on Chao Phraya river converted into huge tourism complex with 1500 venues, markets, entertainment, bars, restaurants, and more, free boat shuttle from Pier Sathorn at Bts skytrain station Taksin, SM hub http://goo.gl/rY3pI6



BEST HASHTAGS 


#AsiatiqueRiverfront   

#BkkMarkets  #BkkDining  #BkkEntertainment 

Industry #bkktourcomplex  #chaophrayariverspot related #bkktouricon  #bkkachiever  #bpacapproved   #EtBkkYes




How to use Hashtags for Social Media

SM channels
show the love... like, share and stuff 
do more .. 
Copy the media hub link / hashtags (above) and paste to your
post (Hashtags 
group posts into a stream
 ... cool!)
Related Topics
River Icons
last (5)  by latest edits open table to see all
New to town?
Be Served
Serve yourself > D.I.Y. 
New 
to town?
Bangkok 
Novice to Advanced
, multiple search engines
Tour zones
Buy us a coffee
when I roam around town with a few bags of camera gear, phones and compass I get tired 
ultimately I prefer support for visit my local charity project 
Join our Community
Tourism Bangkok
Other stuff
Recommended Events
Places visited  
Where we have been link
why try .. . see places of interest, sort table by any column
Bangkok Hospitality & Tourism
Donate Photos, videos to to our Community Groups
Become a Roaming reporter
how it works
News