Top
Check Inn 99
An iconic bar which has been operating since the 60's music starts about 8pm till late 
Under new management, the big attraction is the outstanding house band "MOTH" (Music of the Heart) providing first class cabaret style entertainment, dancing and all time hits.
Logistics
Open nightly Cabaret show from 8.30pm - 1.30am
Sunday Jazz & happy hour acoustic easy listening
Tripadvisor rated top 20 treasure of the world 2013,14,15,16  
Aussie owner Chris very social to share local intel
AUG 2017 - NEW LOCATION
SUK SOI 33 BANGKOK
BTS PHRONG PONG 
DETAILS PENDING
360 Photo:  
centre of room
Check in S.M.
show some love ......
Give a like, review, share
Location
1/1 Sukhumvit 33, Sukhumvit Road, (Next to Lotus Hotel), Khlong Tan Nuea, Wattana, Bangkok 10110
Longdo map link
is
Thai & English for taxi, 
   Google map link in Social media menu for GPS navigation
Getting there: 
360 Spherical photos
Best view with smartphone.
use external link option for best effects
why use smartphone
Virtual Reality effect, 
turn device at any angle or better turn around while holding the device for 360 / Spherical view, 
more at about 360 Spherical Photo apps

 
Note: Images are hosted in TWO (2) sites for different effects
Site 1. Theta:  
Powerful zoom in / out
image below hosted in Theta, more controls via 
Zoom all the way out to make a crystal ball effect and then spin it.. 
for Virtual Reality mode view 
Dermander
Best view: smartphone tablet for Virtual Reality effect
Site 2 Dermandar:  
VR (Virtual Reality) effect
album: SM  Checkinn99Bkk - >  
you can 
change search: 1. deselect tag words from directory 2. select new tag words 
use the links to post the 360 pics into your social media
Please do share into your social media 
Website
| | |
| --- | --- |
| embedded below larger window   | "Get the most use a Host" > Bangkok BPAC Small cost Big Smiles! |
Google street view
Starting point:  location formerly Christies club
Street view map tips summary
Desktop:  F

ullscreen: Icon top right | Arrows: direction; click to move | 

White frame on cursor: click to jump or zoom  

| Reposition: drag street Icon (orange person)

Smartphone: get Google street view app
World travel review

Atmosphere, dinner, cabaret and dancing! 
This place has been around since the 60's as a well-known Bangkok Cabaret Bar and Restaurant. Attracting an older crowd, Check Inn 99 has an extremely laid back vibe without any pretentiousness in site. The Music of the Heart band plays nightly while Sunday afternoon is their famous Jazz event. Oh and the food is excellent! It's a steakhouse, but also offers European and Thai dishes.

Past events
here are a few that we joined, for all events go to 
Checkinn99 facebook page
Hotels
Social Media Channels
SM channels & hashtags below. give reviews & share
 more channels below.....  
Tip: Copy & paste these hashtags & web page url into your post for search match



Checkinn99 on Suk Soi 33, an original 60's cabaret bar, high energy band M.O.T.H. (Music Of The Heart),  Atmosphere is kindred spirit culture, popular for couples and birthday gigs. SM hub  http://goo.gl/hR1y2Z

BEST HASHTAGS


#Checkinn99  Industry #BkkCabaret

 #BkkSukSoi33 #BtsPhromPong  #BkkAchiever #BpacApproved #BkkZoneSukhumvit  

#1NightBkk  #EtBkkYes   





live hashtag links: click on a live hashtag link below to see how it works






How to use Hashtags for Social Media


SM menu QR Codes
No typing, point & scan 
for instant web access to pages
Social Media QR Menu: Pending
   best Google search words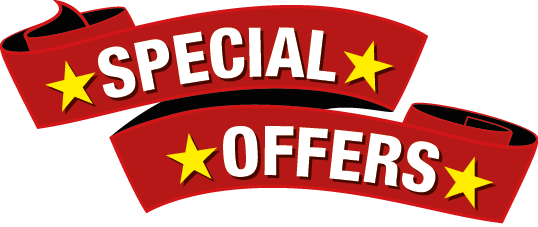 when we find them we add to 
pls do tell us more so we can update the list
Be Served
Serve yourself > D.I.Y. 
New 
to town?
Bangkok 
Novice to Advanced
, multiple search engines
Group leaders
 "
tour database
", logistics on 600 venues (free support for developers)
Tour zones
Buy us a coffee
when I roam around town with a few bags of camera gear, phones and compass I get tired 
ultimately I prefer support for visit my local charity project 
Join our Community
Hotels nearby
Other stuff
Recommended Events
Places visited  
Where we have been link
why try .. . see places of interest, sort table by any column
Bangkok Hospitality & Tourism
Donate Photos, videos to to our Community Groups
Become a Roaming reporter
how it works
News