About
A modern, yet traditional, fine dining steakhouse introducing glamour, hospitality and the cuisine of Argentina. A dedication to bring the true essence of the authentic steak cuisine to Asian originates from our love for quality food, prime meats and a passion for Argentina".
Location, location, location....  
set 50 meters into the Soi with an inviting and spacious outdoor area where you'll enjoy a panoramic view of what's assured as high activity from the adjacent 
Terminal21
 Shopping plaza and opposite Grand Westin 5star hotel. 
The 1st floor indoor ambience is compelling, with appealing decor sets the mood to enjoy the full expanse and widescreen window view to the Soi.
Our El Gaucho Steakhouse – Contemporary and Specialised! - Food is our passion and it is our aim to establish the benchmark in Southeast Asia and 
beyond for a contemporary, specialized steakhouse concept.
Logistics
Best ages: suites all age groups
Atmosphere:  casual medium range
Stars: 4.5  >  Price: High > 
Open daily from 10 am to 10 pm
Language: English and Thai
Tourist attraction:  Yes > photo ops of Decor themes
Duration: minimum 2 hours
Description
Refined yet rustic, El Gaucho Argentinian Steakhouse is a meat lover's dream come true with its offerings of the finest steakhouse-style food, prepared using only premium meat imported from selected farms in New South Wales and the United States. Taking on a modern approach to the preparation and execution of each dish, the steakhouse will whisk you on an epicurean adventure through their carefully designed menu of meat-heavy dishes and a lengthy wine list.
Lightly grilled and served with a choice of sides, the steakhouse's signature dish of Homemade Chorizo and Salchicha Sausage is a crowd favourite. Pair this with El Gaucho Argentinian Steakhouse's house sauce, the Chimichurri sauce, and enjoy melt-in-your-mouth meat and a burst of aromatic spices as you sink your teeth in. For a light dessert to finish, the Bittersweet Caramel Flan is highly recommended.
With an aim to establish the benchmark for fine dining in Southeast Asia and beyond as a contemporary, specialised steakhouse, El Gaucho Argentinian Steakhouse seeks to offer diners a taste of the original flavour of naturally raised meat.
Dishes We Love
Fillet Platter (Good for 2), Chateaubriand (Good for 2), Hand-cut Beef Steak Tartare, Homemade Burger with Foie Gras, Warm Goat Cheese on Toasted Bread.
Google St View: 360 Step Inside
if more than 1 image hover cursor over image to see white arrows to move, 
best option is use external link below image
tip: fly, jump, walk tricks shown in link "FREE Drop" 
see section this page under Street View 
2. 
S
tep 
I
nside 
more images and better control in in virtual tour this page 

Check in S.M.
 show some Social Media love ......
  all channels, best hashtags
like, review, a tag, share 
just do it !
8, 4-7 Soi Sukhumvit 19, Khlong Toei Nuea, Watthana, Bangkok 10110
note: map image may not be 
true North
, rotated for best view
Getting there
50 mtrs  from BTS (Skytrain) station ASOk - view, exit gate 1 or 3 or 5 into Soi 19
Created: 24/11/22
Scene: 10th Anniversary Party
Duration: 4 mins
best tip:
use external link below widget to watch with more controls
Social media hub this page 
360 Spherical photos
Best view with smartphone
why:
VR: Virtual Reality effect, 
turn you or device at any angle 
click a thumbnail to watch in 360 
  - 
have fun morphing the images
Theta site lets you change the display styles - see options below images in Theta site or    

Virtual tour
3rd party site/s and
Google Street View - STEP INSIDE
rotate mobile to landscape mode or use 
tip: use external link, match sample image to fly, jump, walk 
tip: fly, jump, walk tricks shown in link "FREE Drop"
An extension of Street view where 360 images are inside places (buildings and property) 
rotate mobile to landscape 
best option is use external link below image
more images, better control in virtual tour this page 
Mobile link: see get free app 
- link below
widget / window below 
if not able to view or display 
Zone Icons
Zone:
Sukhumvit
,
 icons Family, Shopping, Nightlife
Prices from online booking services 
Social Media
SM channels & hashtags below
Like, review & share
your network will see your post when they visit the channel
FACEBOOK
more channels below.....  
SM channels
Copy media hub link / hashtags to your
post 
Pls share me
Hashtags this gig
Tip: Copy & paste these hashtags & web page url into your post for search match



El Gaucho Agentinian Steakhouse Suk Soi 19 Bangkok is renown for the best of with three levels including extended street level balcony, within view of the Bts station Asoke popular location surrounding by 5 star hotels, SM hub  https://thaibis.family/ElGauchoSteakhouseSoi19Bkk

BEST HASHTAGS
#ElGauchoSukSoi19  Industry #BkkDining   

#BkkSukSoi19   #BtsAsoke   #MrtSukhumvit  

 #

BkkAchiever   #BpacApproved

  

 #1NightBkk    

#BkkZoneSukhumvit


Steakhouses Bangkok:  last 5 by latest edits
NEW TO TOWN 
Buy us a coffee
when I roam around town with a few bags of camera gear, phones and compass I get tired 
ultimately I prefer support for visit my local charity project 
Join our Community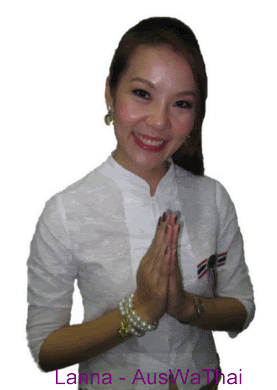 Personal Assistant  
(translated: Laeh kha suan dtua)
Our priority is You! 
We Orientate, Translate and Negotiate to ensure your seamless experience.
Tourism Bangkok
Prices from online booking services 
Other stuff
Places visited  
Where we have been link
why try .. . see places of interest, sort table by any column
Bangkok Hospitality & Tourism
Donate Photos, videos to to our Community Groups
Become a Roaming reporter
how it works
News