Top
Location
แขวง วัดพระยาไกร เขต บางคอแหลม กรุงเทพมหานคร 10120
Longdo map link
  is in 
Thai & English for taxi, 
Google map link in Social media menu for GPS navigation
Venue:  Capri Restaurant and bar Asiatique
Date: Feb 2015
Italian treasures
Indoor / outdoor dining 
Diner and evening @ Asiatique with 
Khun Arwee, Zen, Phill with guest traveller from Perth West Australia Khun Von. 
About Capri.....    5 stars from us...   more in the reviews below ....  
After diner a little exercise, walk through the trendy markets then seated for the awesome 
Muay Thai Live
stage performance. 
The show is an hour from 8pm (check website for changes), then an ice cream below the monster ferris wheel 
and taxi back to the city (about 100baht fare)
Asiatique is an exceptional outing for tourists and locals with a free shuttle ferryboat from pier Sathorn 
which connects with BTS (skytrain) station Taksin (see below)
Reviews



Google+

Feb 2015 embedded below - 

link
The venue
Getting there is a snap...  from 
BTS (skytrain) to 
station Taksin
 at the river then interchange with a free ferry shuttle for a 15 min transfer to Asiatique riverfront pier.  
Google street view
Starting point: 
 in front 
Desktop:  F

ullscreen: Icon top right | Arrows: direction; click to move | 

White frame on cursor: click to jump or zoom  | Reposition: drag street Icon (orange person)

Smartphone: get Google street view app  
HOW TO access "Street view and 360 Photo Spheres":  from google map drag street view Icon to Position 
help video
Virtual Tour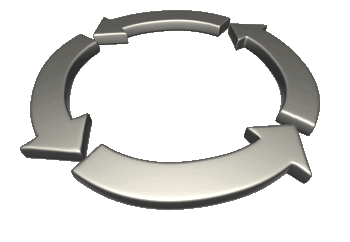 images are 360 Spherical
Tour covers: 
street view, entrance, all around and more 
Tour zone Icons
From Bts station Saphan Taksin
Icons Asiatique 
Last 5 by latest changes: open table to see all and sort by any column
Bookings
prices from online booking services 
or try  
Hotels
Best social media links

Google+ hashtags

Facebook+ hashtags




Youtube Capri Asiatique  

Google search photos
Related Topics
Italian
last (5)  by latest edits open table to see all
Tour zones
Buy us a coffee
when I roam around town with a few bags of camera gear, phones and compass I get tired 
ultimately I prefer support for visit my local charity project 
Join our Community
Tourism Bangkok
Prices from online booking services 
or try 
Other stuff
Recommended Events
Places visited  
Where we have been link
why try .. . see places of interest, sort table by any column
Bangkok Hospitality & Tourism
Donate Photos, videos to to our Community Groups
Become a Roaming reporter
how it works
News