Top
About 
Many restaurant include Seafood in their menu, we show those dedicated 
Seafood Market
With a slogan like, 'if it swims we have it,' it is no wonder the Seafood Market makes one of the top destinations to chow down on some fresh seafood. Try a dish from its recommended menu, including its stir-fried crab with curry and tum yum kung (spicy shrimp soup). Speedy service in combination with the delicious cuisine makes this one of the most popular restaurants in Bangkok. This food court can seat more than your average restaurant, so bring your friends and your appetite to this delicious seafood spot.
Somboon Seafood Restaurant
Somboon Seafood first opened in 1969 in the Samyan area and there are seven different locations today. After the opening of its second installment, the Somboon Seafood name began to spread and became a popular dining destination for expatriates. This seafood restaurant serves cuisine that is delicious and comes in enormous portions. You will find a menu filled with dishes such as crab balls, grilled prawns, curry crab and more. Somboon is said to be the creator of fried curry crab, which is one of the restaurant's most popular dishes.
Somboon Seafood Restaurant, 26 ซอย อุดมสุข 60 สุขุมวิท 103 Khwaeng Nong Bon, Khet Prawet, Krung Thep Maha Nakhon, Bangkok, Thailand +66 02 746 6850
Summary
2 short lists for those that need choices
1. by latest changes 
2. by zone
we tag into the local map service , "LONGDO" adding a special tag word, below the map image is the link to see in the map
Longdo (local map service)  with tag word 
Food-Seafood
 will appear in search
map tips:  re position the market and refresh the search
last five (5) by zone:  all in directory bottom of page with sort option
Submit venues
Please tell us which places Bangkok and why
or 
load in our community social media groups such as 
Facebook groups Bangkok  
Hotels nearby
Share this page 
Social Media
#BangkoksBest  #BangkokFD
#BpacApproved coz #LuckySaidSo #Longdo  
#BkkAchiever   #BpacApproved   #1NightBkk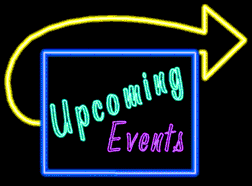 '
We only recommend the Best 
New to town?
Be Served
Serve yourself > D.I.Y. 
New 
to town?
Bangkok 
Novice to Advanced
, multiple search engines
Tour zones
Buy us a coffee
when I roam around town with a few bags of camera gear, phones and compass I get tired 
ultimately I prefer support for visit my local charity project 
Join our Community
Tourism Bangkok
Other stuff
Recommended Events
Places visited  
Where we have been link
why try .. . see places of interest, sort table by any column
Bangkok Hospitality & Tourism
Donate Photos, videos to to our Community Groups
Become a Roaming reporter
how it works
News
Directory table
sort by any column