Since 1911, Yong Lee has roasted its duck for a century in service and apart from the daily produce not much has changed!   A culture time capsule a must visit to see the infusion of history at the footsteps of modern technology. Located on the Corner of Sukhumvit Soi 15, you'll never find the name, the sign fell off the building about 40 yrs ago. The restaurant is a "time capsule" and today most of it is the original.
The owners live upstairs, Khun Oapat, a lovely gentleman at 74 (in 2011), he shuffles around serving food (he started when he was about 8) and then there's his wife, watch out she bites! The food and price is precious and the BBQ Duck (Ped Young) is delicious. They close promptly at 8.30pm (if your not done, she'll throw you out!)
Now about the Roast Duck! it's truly delicious and your most likely to order a 2nd helping
You could say this is a living Museum, a restaurant. Today the business is more a routine than a service so you need to fit in to their culture and it's worth it. No aircon, best visit in evening. One of the street vendors afront is a magicians stall of 12 yrs, the price is fair depending on your social / haggling 
skills.
Logistics
Best ages: suites all age groups
Language: Thai (basic English) 
closes promptly 8pm to 8.30pm 
Check in S.M.
 show some Social Media love ......
S.M. Menu: YongLee
  all channels, best hashtags
like, review, a tag, share 
Location
Corner of Sukhumvit (main rd) and Soi 15 Bangkok 10110
Google map link in SM menu for GPS navigation
250 mtrs from BTS (skytrain) station ASOK - view
350 mtrs from MRT (subway) 
station SUKHUMVIT
, 
exit gate 3 to reach ground level BTS Asok
Google map:  for live link, scroll down page to Google street view  
2 videos 




1. standard format 

2. 360 Spherical 
360 spherical
B
est with smartphone or VR goggles 
Video scene: diner 
note: youtube link below widget
if you dnt get a fast load try the youtube link below (best viewed in smartphone)
tips/tricks: search by tag words, create collections, include link, share and embed
note: if the youtube screen does not show spherical then copy and paste (right click copy) the link into your mobile app browser
Google+ below: open album  I  by location   I  slideshow
Facebook album at B.Pac:
Gallery this page in SM links below or google search
360 Spherical photos
Best view with smartphone
why:
VR: Virtual Reality effect, 
turn device at any angle or better turn around while holding the device for 360 / Spherical view, 
Note: Images are hosted in different sites for different effects
Site: Theta:  
Powerful zoom in / out
why Theta site: many display controls,  
Zoom out to make a crystal ball, all display styles can be downloaded. 
click a thumbnail to watch in 360 
  - 
have fun morphing the images
Theta site lets you change the display styles - see options below images in Theta site or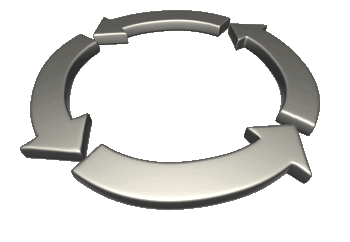 images are 360 Spherical
Tour covers: 
street view, entrance, all around and more 
Street view
Starting point:  inside on the left
note: if not accurate use 
Street view map tips summary
Desktop:  F

ullscreen: Icon top right | Arrows: direction; click to move | 

White frame on cursor: click to jump or zoom  

| Reposition: drag street Icon (orange person)

Smartphone: get Google street view app
Why tour here
Historical time piece 
famous for roast duck
many of history of the family and periods are decorated on the wall 
Social Media
SM channels & hashtags below
Like, review & share
your network will see your post when they visit the channel
FBK:
YongLee
 > appears in 
Fbk Groups Bangkok
more channels below.....  
Hashtags this gig
Tip: Copy & paste these hashtags & web page url into your post for search match



YongLee Thai Restaurant Suk Soi 15, been here since 1911, not much has changed in terms of decor and culture of famous dish Roast Duck (Ped Young), SM hub https://goo.gl/Gjhno5

BEST HASHTAGS
#YongLeeSukSoi15   Industry #BkkDining  #BkkFoodThai   

 #

BkkAchiever   #BpacApproved

  

  #

BkkZoneSukhumvit



live hashtag links: click on a live hashtag link below to see how it works


How to use Hashtags for Social Media

SM channels
show the love... like, share and stuff 
do more ..
Copy the media hub link / hashtags (above) and paste to your
post (Hashtags 
group posts into a stream
 ... cool!)
New to town?
Be Served
Serve yourself > D.I.Y. 
New 
to town?
Bangkok 
Novice to Advanced
, multiple search engines
Tour zones
Buy us a coffee
when I roam around town with a few bags of camera gear, phones and compass I get tired 
ultimately I prefer support for visit my local charity project 
Join our Community
Other stuff
Recommended Events
Places visited  
Where we have been link
why try .. . see places of interest, sort table by any column
Bangkok Hospitality & Tourism
Donate Photos, videos to to our Community Groups
Become a Roaming reporter
how it works
News