ie., Amphawa Floating Markets
About
Amphawa Floating Market is an afternoon floating market by the canal near Wat Amphawan Chetiyaram. On Friday, Saturday and Sunday, during 12.00 p.m. – 8.00 p.m., the Amphawa Canal is occupied by vendors who pack their boats with food and drinks, such as fried sea mussel, noodles, coffee, O-liang (iced black coffee), sweets, etc. 
Visitors can enjoy a cosy atmosphere and music broadcast by the community members, explore the market, have food, and hire a boat to see fireflies at night.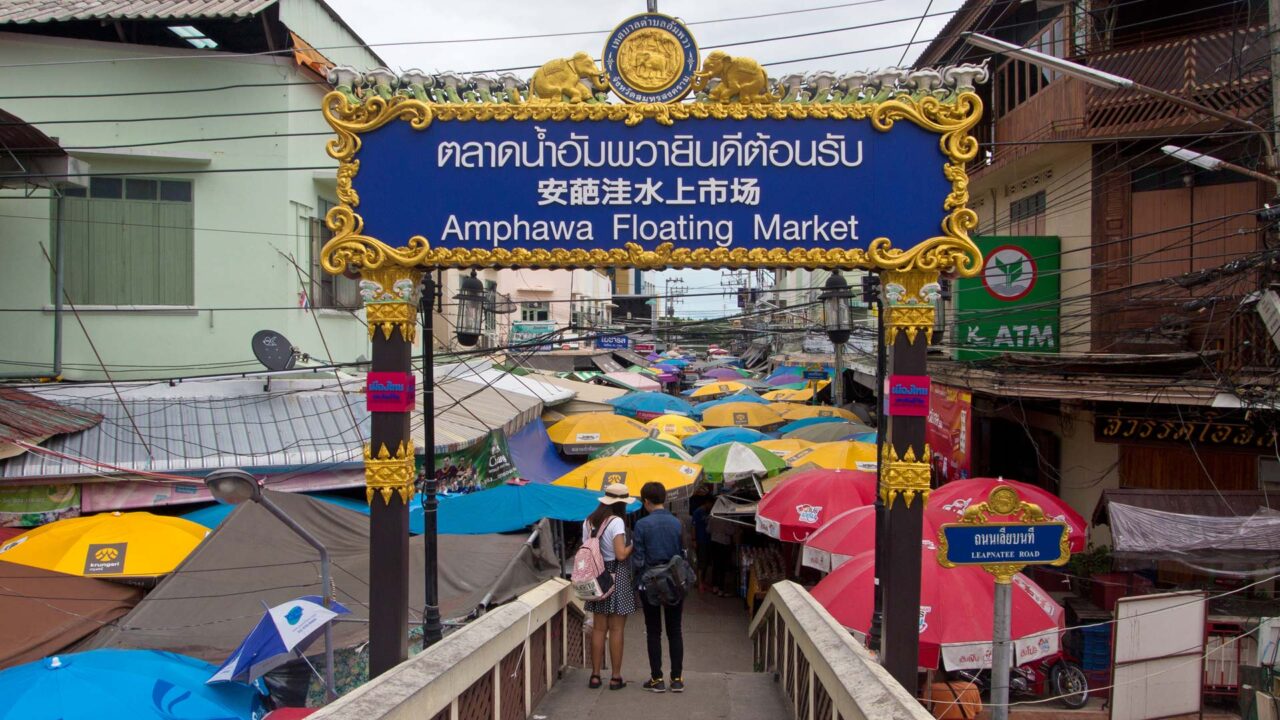 Logistics
The Amphawa Floating Market is located approximately 50 kilometers southeast of Bangkok and takes place on a small canal of the Mae Khlong River.
It opens every weekend from 12.00 a.m. to 8.00 p.m. So you don't need to get up early to visit this market. It's best if you arrive around 3.00 p.m., then the market is still quite empty and you can stroll along the canal.
Check in S.M.
show some love ......
all SM channels and best hashtags
Location
Ampawa, Amphawa, Samut Songkhram, 75110
Google map link in SM menu for GPS navigation
note: map image 
IS NOT true North
, rotated for best view
Location:  Samut Songkhram, about 80kms South West of Bangkok, Thailand. 

 

map link 

 
youtube 

external link


shorter version
Video 360 spherical
1.  Boat ride to the Markets 
note: if the youtube screen does not show spherical then copy and paste (right click copy) the link into your mobile app browser
2. walk around the markets 
this view is only a glimpse, the markets require a few days to take all in, stay over night
note: if the youtube screen does not show spherical then copy and paste (right click copy) the link into your mobile app browser
Google+ below: open album I by location  I slideshow
Facebook album at B.Pac: open album
IN PRODUCTION
Gallery this page in SM links below or google search
360 Spherical photos
Best view with smartphone.
why:
VR: Virtual Reality effect, 
turn device at any angle or better turn around while holding the device for 360 / Spherical view, 
about 360 Spherical Photo apps
Note: Images are hosted in different sites for different effects
Site: Theta:  
Powerful zoom in / out
why Theta site: many display controls,  
Zoom out to make a crystal ball, all display styles can be downloaded. 
Virtual tour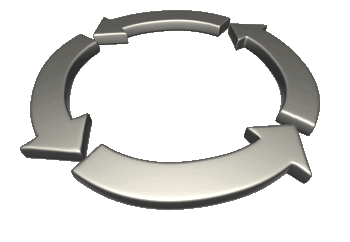 images are 360 Spherical
Tour covers: 
street view, entrance, all around and more 
Street view
Starting point:  Entrance 
Street view map tips summary
Desktop:  F

ullscreen: Icon top right | Arrows: direction; click to move | 

White frame on cursor: click to jump or zoom  

| Reposition: drag street Icon (orange person)

Smartphone: get Google street view app
Interactive map
three areas: base of steps, inside top floor, roof
Bookings
check the prices from the various online booking services 
Accredited Viator (TripAdvisor) 
Accommodation
many resorts, hostels on and around the Amphawa Floating Markets
Pls share me
Hashtags this gig
Tip: Copy & paste these hashtags & web page url into your post for search match



Amphawa Floating markets is a major tourism sabai sabai (chill) destination, easy flow lifestyle on the canal and river, 90km South West from Bangkok, best consider an overnight stay and enjoy, SM hub https://thaibis.family/AmphawaFloatingMarket


BEST HASHTAGS
#AmphawaFloatingMarkets  Industry #

BkkFloatingMarkets  

#ZoneSamutSongkhram  #BkkAchiever  #BpacApproved

   

 

 

#BkkFamilyFun    



How to use Hashtags for Social Media


Related topics
Floating Markets 
last nine (5) by latest edits: see all at bottom of page
 (sort by any column)
New to town?
Be Served
Serve yourself > D.I.Y. 
New 
to town?
Bangkok 
Novice to Advanced
, multiple search engines
Tour zones
Buy us a coffee
when I roam around town with a few bags of camera gear, phones and compass I get tired 
ultimately I prefer support for visit my local charity project 
Join our Community
Tourism Bangkok
Other stuff
Recommended Events
Places visited  
Where we have been link
why try .. . see places of interest, sort table by any column
Bangkok Hospitality & Tourism
Donate Photos, videos to to our Community Groups
Become a Roaming reporter
how it works
News