T21 Basement
Places visited by BPac and friends 
as we visit we will add to the list, your welcome to share news with us on places visited 
About
Summary of places we visit or good feedback from visitors 
Venues located in the basement level of T21 Plaza Bangkok 
as at 19/9/22 in building this page we test several ways of presenting the detail
1. listing: Venue name and photo
2. Column table (bottom of page, with option to sort by any column)
3. Virtual tour - in this page select the floor and move around 
Why visit T21
Highly popular shopping plaza with tourism theme on each flr
Location - Interchange of Skytrain and subway 
Floor plan
LG Lower Ground level floor plan 
Directory
several options for you !!!
table below: shows 
latest 9 updates 
to access all see top of page for link column table to go to bottom of page
to view all go to bottom of page to access directory and sort by any column 
or if you know the venue use quick link at top of page 
or just scroll the summary after this table 








Beard papa's
Bakery, Cupcake - Beard Papa's is a specialty store of homemade cream puffs.
Always Fresh 'n Natural! Our cream puffs are made fresh daily in front of your eyes.
Puffs are always freshly baked in the oven, and filled with a special cream prepared daily in the store to maintain high standards. For the secured quality and fine taste, fill each choux pastry with a creamy filling in front of your eyes after receiving an order. Always Fresh 'n Natural, the crust of choux pastry is crisp, and the filling is smooth and soft! Special filling is made of melting custard combined with whipped fresh cream. Beard Papa's can always offer you a Fresh 'n Natural taste sensation.
as at 23/9/2022

Social media






Bite
Fried Chicken Origin of Byte Shop Thai Fried Chicken "Bite Chicken Shop" Semi-fast food brand, easy to make, easy to eat, can be eaten by all ages with the purpose of serving food that you can eat at the restaurant or take away. Bite Chicken was established for the first time in August 2015, starting from the Tha Maharaj branch as the first branch, starting from the general fried chicken and french fries until the founding member who has Passion for cooking, both Thai and foreign, have created a secret recipe sauce. and applied to the fried chicken that is being sold until it became "fried chicken bites" nowadays Byte Chicken Shop saw the needs of customers and business opportunities. At present, the shop has expanded the business to 9 branches as follows: - Tha Maharaj Branch - Central Chaengwattana Branch - Central Westgate Branch - Central World Branch - TERMINAL 21 branch - Branch along Ramintra Expressway At Narong - The Mall Ngamwongwan Branch - WHIZDOM101 branch - Ayutthaya City Park Branch
as at 09/10/2022
Social media
Bread Talk
The hallmark of this place is serving good pies. A tasty fruit cake deserves ordering. 
This spot offers great coffee or delicious tea among its drinks.
Founded in 2000, the BreadTalk Group has rapidly expanded to become a distinctive household brand owner that has established its mark on the world stage with its bakery, restaurant and food atrium footprints. Today, with close to 900 outlets in 15 international markets, the BreadTalk Group produces culinary magic for everyday recipes that you savour, uniting people with good taste around the world.
as at 24/9/2022

Social media
website : https://www.breadtalk.com/en/
Facebook : https://www.facebook.com/breadtalkthailand/
IG : https://www.instagram.com/breadtalkthailand/
link to this page section : Bread Talk
link for social media platforms : 
http://bit.do/T21BkkBasement#TOC-Bread-Talk
Bomber Dog
Corn dog - Korean fried hot dog
Bomber Dog is a new Korean-style hot dog shop opened in Terminal 21, LG floor, gourmet market, selling corn dogs, hot dogs, French fries , chicken pops, Korean fried chicken recipes of the shop. and a few drinks.
Original Big Dog Corn flowers are made fresh when ordered. Which takes about 10 minutes to do. There are many types to choose from. Potato glaze, cheese glaze, cheese filling. You can choose to add 1 seasoning powder and 2 sauces. If you don't want to eat now you can separate the sauce.
Large pieces of corn flowers fried hot, crispy, soft, not oily, not thick batter. Use a big piece of chicken sausage. The sauce came beautifully. Tomato and cheese flavors go well together. One piece, filled you up , worth the price.
as at 23/9/2022

Social media
link for social media platforms : http://bit.do/T21BkkBasement#TOC-Saint-Etoile-by-Yamazaki


Boots
Pharmacy - A global leader in retail and wholesale pharmacy, touching millions of lives every day through dispensing and distributing medicines, its convenient retail locations, digital platforms and health and beauty products. The company has more than 100 years of trusted health care heritage and innovation in community pharmacy and pharmaceutical wholesaling.
as at 24/9/2022
Social media
website : https://store.boots.co.th/
facebook : https://www.facebook.com/bootsthailand
IG : https://www.instagram.com/bootsthailand/
link to this page section : Boots
link for social media platforms : 
http://bit.do/T21BkkBasement#TOC-Boots


Bowcake
DAILY DOSE OF HAPPINESS
It has been 24 years since 1998 when "Bowcake" (Bowcake) has operated under Sirim Baker Co., Ltd. with the original chocolate fudge cake as the protagonist.
Go back to the year it was founded Khun Bow had the opportunity to study cake making with Ar gong, who is her father-in-law. And is the owner of a bakery that has been open for more than 70 years and is well known in Ranong. After learning Khun Bow came back to develop the chocolate fudge cake recipe and decided to open the first Bow Cake shop at the Thai Airways market.
From that day until today, delivering quality, delicious, and affordable cakes has become the number one concern for Bow Cake.
Nowadays, we are trying to create new flavors and faces to add fun in every festival. In order to make your big day more special and complete.
Bow Cake has expanded to more than 20 branches and continues to develop personnel and service standards. to deliver deliciousness and smiles to everyone And no matter how much time has passed, the bow cake will always be filled with happiness and memories of everyone's special moments forever.
as at 24/9/2022
Social media
website : https://bowcake.com/

 : https://www.facebook.com/Bowcake/

 : https://www.instagram.com/bowcakehomemade

 : https://twitter.com/BowcakeHomemade

 :  https://vt.tiktok.com/ZSeAy3mQo/

094-492-2299
link to this page section :   http://bit.do/T21BkkBasement#TOC-Bowcake
link for social media platforms : 
http://bit.do/T21BkkBasement#TOC-Bowcake








Cake Showcase
Cake stall, snacks and pre order birthday cakes and more
for special orders discuss with staff 
as at 19/9/2022




ChaTraMue
From the brand that has been with the Thai people for over 75 years passed from generation to generation, "CHATRAMUE" is a tea manufacturer who is determined to shake up the Thai tea industry to become known and create the "Thai Tea" to be accepted by people around the world. The principle that the brand always adheres to is honesty. The intention of all parties is to produce quality tea that is delicious for Thai people and people around the world to drink. Through a unique manufacturing process and factory management system standards.
as at 18/10/2022


Social media
Website: www.chatramue.com  
📧 Email: ctm.usa@chatramue.com
Instagram: https://www.instagram.com/chatramue.usa/
Facebook: https://www.facebook.com/ChaTraMueUSA
link for social media platforms :  http://bit.do/T21BkkBasement#TOC-ChaTraMue
Chef's Hot Pan
Thai Street food cooked to order 
The counter has a menu to place order to eat at the benches or prepare for take away
the prices are very low and freshly cooked to order
we order from this vendor often, always great experience 
as at 19/9/2022
Social Media 
as at 19/9/22 no social media platforms found 
DAISO 
Japanese Convenience Stores - Daiso is a Japanese variety and value store that offers customers products with unrivaled greater value to help enhance your lifestyle. We pride ourselves on the quality, variety, and uniqueness of our wide-ranging product line, which includes everything from stationery, kitchen, cosmetics, home goods and many more. Get a taste of Japanese culture with our origami paper, calligraphy tools, obento products, sensu fans, and other traditional Japanese items.
as at 24/9/2022
Social media
website : https://www.daisoeshop.com/
link to this page section : DAISO
link for social media platforms : 
http://bit.do/T21BkkBasement#TOC-DAISO
all the general supply of a Supermarket, they also have FREE member card for discount and promos
Watsons 
The no.1 health and beauty retailers in Asia and Thailand was launched in Thailand in 1996.
Offering product from consumer goods to health and beauty products as at 24/9/2022
Social media
Yoko Donut and John's Lemon
Japanese Donut - Tasty. Flavourful. A lot of donut choices to select.
as at 22/9/2022
Social media
Pls share me 
Venues in LG (Lower Ground / Basement) of T21 Shopping plaza Bangkok, mostly food and absolutely worth a visit, page includes virtual tour 
http://bit.do/T21BkkBasement
BEST HASHTAGS
#Terminal21Bkk   #BkkDining  
 #BkkSukSoi19   #BtsAsoke   #MrtSukhumvit  
#BkkFamilyFun   #
BkkAchiever   #BpacApproved
 #1NightBkk     
#BkkZoneSukhumvit
T21Bkk Basement
Check in S.M.
 show some Social Media love ......
Virtual tour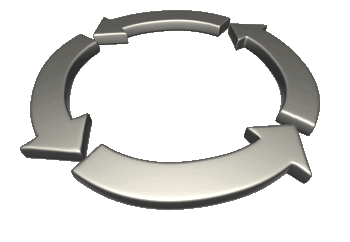 Starting point:  on the side of the Escalator
Tour covers: 
all the floors and street view with google maps
Why visit T21
Highly popular shopping plaza with tourism theme on each flr
Location - Interchange of Skytrain and subway 
New to town?
Be Served
Serve yourself > D.I.Y. 
New 
to town?
Bangkok 
Novice to Advanced
, multiple search engines
Tour zones
Buy us a coffee
when I roam around town with a few bags of camera gear, phones and compass I get tired 
ultimately I prefer support for visit my local charity project 
Join our Community
Other stuff
News