28th February 2014 Movers and Shakers Corporate Networking 
Plaza Athenee Hotel Bangkok Thailand
Social people good connections good vibes 
28/02/14 Movers & Shakers 
at
PLAZA ATHENEE
Do you remember? The previous 2 Movers & Shakers functions at Plaza Athénée Bangkok, A Royal Méridien Hotel | The Glaz Bar (Lobby Level)? 
Weren't they fabulous? And how about this one attended by 160+ distinguished guests on last Friday 28th February 2014? Didn't it completely knock you out of your socks? Well; it did to US! It is just awesome to see the Movers & Shakers corporate networking events sky-rocketing in the Bangkok scene. 
So many new faces again and what a VIBE! The buzz continued until late…
 The doors opened at 6:30 pm and before 7 pm the Glaz bar was jamming. Celebes and VIP's mingled together crossed by TV cameras and an army of paparazzi photographers. 
MOVERS & SHAKERS
Corporate networking event, always a cut above the rest.

Movers & Shakers is a highly regarded quality Corporate Networking event for achievers. Their monthly social event is a prized chance to connect with the right people.
The group actively sponsors local charity
A Royal Méridien Hotel is ideally positioned in the city's shopping and commercial hub.
Explore a world of cuisine, wine and coffee in five restaurants, one bar + one bakery and experience the ultimate in relaxation with a stunning tropical roof top pool, day spa, and fully equipped fitness centre including jogging track and squash court.
Facebook  
album below - view all 
here
, please tag friends
Models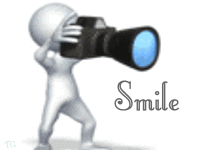 Models attending below, 
names appear in no particular order
Joy Y
adasuphak
 Please like facebook fan page Joy
Social media

This album in Fb: see link this page
This album in Google+ see link this page
A truly amazing night professionally accommodated by: Plaza Athénée Bangkok, A Royal Méridien Hotel 


Contact: events@moversshakerscharity.com Mr. Emanuel Mekel 
Mr. KC | Founder | +66(0)86-666-7238
www.facebook.com/kcpattaya
www.linkedin.com/in/kcpattaya
M&S website:
www.MoversShakersCharity.com
Facebook communities: M&S Bangkok:
www.facebook.com/MoversShakersCharity
M O V E R S & S H A K E R S AMAZING CORPORATE NETWORK EVENTS THAT WORK! 12/12 Lumpini House 4A | Sathorn Soi 2 | Bangkok 10500 
www.moversshakerscharity.c

om
Copyright © 2009 moversshakerscharity.com All rights reserved
Bangkok Luxury 5 Star Hotel, Plaza Athénée Bangkok, A Royal Méridien Hotel | Wireless Road...
www.plazaatheneebangkok.co

m
Explore Plaza Athenee Bangkok, A Royal Meridien Hotel
Buy us a coffee
when I roam around town with a few bags of camera gear, phones and compass I get tired 
ultimately I prefer support for visit my local charity project 
Join our Community
Tourism Bangkok
Prices from online booking services 
Other stuff
Recommended Events
Places visited  
Where we have been link
why try .. . see places of interest, sort table by any column
Bangkok Hospitality & Tourism
Donate Photos, videos to to our Community Groups
Become a Roaming reporter
how it works
News