Feeling like going somewhere in Bangkok for a chilled outing but don't want to be stuck in the big city's traffic jams? Tiewlasud suggest that you try taking the BTS (the sky train) or MRT (the subway). There are plenty of fascinating places to go along the BTS & MRT lines. Saphan Taksin BTS station is one of the greatest options. Traveling along BTS Silom line does not take that long at all. Around Taksin Bridge's area (Chareon Krung District), you will get to see the elegant scenery of the Chao Pra Ya riverfront. You can go sight-seeing, taking a walk through history, shopping for goods, or treat yourself with such delicious specialties. Saphan Taksin has it all gathered here.
1. Wat Yannawa – See the Boat Temple
An ancient Buddhist temple (wat) dating back to the Ayutthaya era. It was first named "Wat Kok Khwai". In Thonburi era, the temple was regarded as the third class Royal Temple as its name was changed to "Wat Kok Krabue". In the reign of King Rama III, the temple was renovated. The chediya or pagoda was then replaced by the 19th century Chinese junk-shaped temple made of concrete, which can be rarely seen in Thailand these days. The temple's name was changed again to "Wat Yannawa" which means "boat temple". Two pagoda, the big one and the small one were built instead of masts. In the boat temple, you can also see the statues of Vessantara Jataka and his children, Jali and Kanhajina. With this mixture of cultural and architectural charms, Wat Yannawa is indeed the place for paying respect to the Buddha and appreciating the traditional architecture of Thailand.
Operating hours: 07:00 AM - 19:00 PM
How to get there: BTS Saphan Taksin Station, Exit 4, Walk straight to Charoen Krung road, the temple is located on the right side of the road.
Website Wat Yan Nawa  includes virtual tour and more 
2. Prachak Pet Yang – Local Legendary Roasted Duck Restaurant
This restaurant has been running since 1909. Its signatures include roasted duck, roasted red pork, and deep fried crispy pork. If you are in the mood for some hot soup, do not miss savory dumpling soup topped with roasted duck. Big dumplings packed with pork and combined with fresh and hot broth will make you fall in love at first bite. They also serve made-to-order dishes such as tasty gravy noodle with Chinese broccoli topped with steamed fish meat – something to beat the signatures. The price is totally affordable. Without breaking your wallet, you can order as many dishes as your heart desires.

Dumpling soup topped with roasted duck 50 THB

Gravy noodle with Chinese broccoli topped with steamed fish meat 60 THB
Operating hours: 08:30 AM - 20:30 PM
How to get there: BTS Saphan Taksin Station, Exit 3, cross the road in front of Robinson Shopping Mall Bangrak and head left. The restaurant is located on the opposite site of Boonsap Kun Luang sweet shop.
Location on Google Map: https://goo.gl/maps/8qAkJaXkeZ72
3. Bangrak Bazaar Walking Street – Ultimate Shopping Enjoyment
This 200 meter L-shaped market place located next to Robinson Shopping Mall Bangrak is home to a variety of low-price fashion goods e.g. clothes, shoes, purses, cosmetics etc. It is simply the perfect place for those who truly enjoy shopping, especially shoppers who are into fashion. This bazaar does not only offer goods, but there are also numbers of beauty, pedicure, and hair salons. If you want to take a break from shopping, visiting the food court or finding some snacks from street food vendors are also great ideas.
Operating hours: 16:00 PM - 21:00 PM
How to get there: BTS Saphan Taksin Station, Exit 3, Bangrak Bazaar is located next to Robinson Shopping Mall Bangrak
Location on Google Map: https://goo.gl/maps/gZK6VyFCSCk
4. Thotman Kwang-tung Chao Khao Bangrak – Fried Fish Cakes and Crispy Stuffed Buns
This fried fish cakes shop has been operating for 21 years. Using the old Cantonese recipe, its fried fish cakes are considered one of the best ever. The deep fried fish cakes made from mackerels are perfect snacks. Whether you choose not-too-spicy one or super-strong one, they are all that tasty! They also have crispy stuffed buns with two options, roast red pork or yummy cream. The buns are crispy from the outside with a soft and savory vibe from the roasted pork and the cream stuffed inside. For those who are looking for late afternoon snacks, do not miss this shop.
Fried Fish Cake 10 THB/piece, if you buy 10 pieces, you'll get 1 piece for free
Crispy Stuffed Bun 35 THB/piece, 3 pieces for 100 THB
Operating hours: 10:00 AM - 20:00 PM
How to get there: BTS Saphan Taksin Station, Exit 3, the shop is located on the opposite side of Robinson Shopping Mall Bangrak
5. Asiatique The Riverfront – Highlights of The Night
If you happen to be hanging around Charoen Krung District, this landmark is not to be missed. The old architectures from 1907-1947 were renovated and brought back their original magnificence. Some part of them were re-built as reminiscent of the architectural style in the reign of the King Rama V. The nostalgic riverfront atmosphere and breathtaking scenery attract several thousands of people to appreciate highlights of the night. To observe the landscape of Bangkok city from the bird's eye view, you can take a ride on the biggest Ferris Wheel ever built in Thailand, "Asiatique Sky". There are also plenty of shops and restaurants to check-in.
Operating hours: 16:00 PM - 00:00 PM
How to get there: BTS Saphan Taksin Station, Exit 2 At Sathorn Pier, Take a free orange flag ferry to Asiatique or take a blue flag tourist boat for 40 THB
Location on Google Map: https://goo.gl/maps/ufvrt2DDW6p
Apart from Saphan Taksin BTS station, there are more hidden gems to discover around other BTS stations where you can sight-see, eat, shop, and chill to fulfill your day. Try checking them out, Tiewlasud guarantee that it will be an amazing experience.
Summary
2 short lists for those that need choices
1. by latest changes 
2. by Theme
last five (5) zone   
(sort by any column)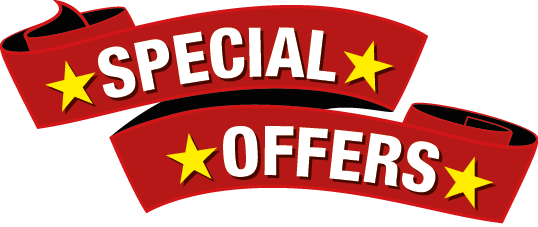 when we find them we add to 
pls do tell us more so we can update the list
Vendors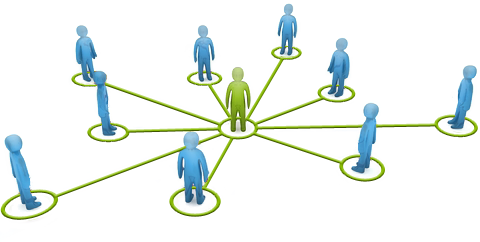 SML this page
if u made the list your #BpacApproved coz #LuckySaidSo #Longdo #1NightBkk #BangkokAdventure  
BEST HASHTAGS

#BtsSaphanTaksin Industry #BkkSkyTrain   #BkkBangRak   #BkkAchiever  #BpacApproved
Be Served
Serve yourself > D.I.Y. 
New 
to town?
Bangkok 
Novice to Advanced
, multiple search engines
Tour zones
Buy us a coffee
when I roam around town with a few bags of camera gear, phones and compass I get tired 
ultimately I prefer support for visit my local charity project 
Join our Community
Other stuff
Recommended Events
Places visited  
Where we have been link
why try .. . see places of interest, sort table by any column
Bangkok Hospitality & Tourism
Donate Photos, videos to to our Community Groups
Become a Roaming reporter
how it works
News