About
Saen Saep Canal (Khlong) Sukhumvit Bangkok
Ferry route
Although transportation was one of the prime reasons for the digging of the canals but sadly today a small portion of only one canal in Bangkok has public boat service.
Only 18 km of the 72 km long Khlong Saen Saep (Khlong means canal in Thai) has a public ferry service.
Khlong, or canals as they're more popularly called, run throughout the city of Bangkok, giving Bangkok the moniker "The Venice of the East." These Khlong were built centuries ago for transportation and trade. Khlong Saen Saeb or Saen Saep) was constructed in 1837 as a means of transporting soldiers during times of conflict.  Many of these canals were filled in to make way for new roads and buildings over the past years but even now many of these old canals still remain on the Thonburi side of the Chao Phraya River.
Khlong Saen Saep thrives, connecting Chao Phraya River to the City and onwards into Suburbia,
it's fast cultural and inexpensive.   The canal is lined with concrete walkways on either side in many areas where people stroll despite the foul smells of the canal, and in other areas the heavily polluted water oozes into adjacent properties, especially after heavy rainstorms. The canal is connected to many other canals in a large network, though most of the other canals do not have a regular transport service.
History Saen Saep Canal
Khlong Saen Saeb (in Thai: คลองแสนแสบ, also known as Saen Saep) is a canal (Khlong) in central Thailand, connecting the Chao Phraya River to Prachin Buri and Chachoengsao. A portion of the canal is used for public transport by an express boat service in Bangkok. The canal is lined with concrete walkways on either side in many areas where people stroll despite the foul smells of the canal, and in other areas the heavily polluted water oozes into adjacent properties, especially after heavy rainstorms. The canal is connected to many other canals in a large network, though most of the other canals do not have a regular transport service.
History: The Saen Saep canal was built by the order of King Rama III during the conflict between Siam and Annam about Cambodia, to establish a water transport for soldiers and weapons to Cambodia. The construction started in 1837 and was finished three years after. Klong Saen Saeb was once filled with and abundance of lotus, Kin Mongkut in his 4th reign (1851-1868) built Sra Pathum Palace (Lotus Pond Palace) in Siam District, the names of the palace and present Pathum Wan district come from it.
Environment
The Saen Saep Canal is one of Bangkok's major drainage arteries.
It is also heavily polluted.In 2015, Prime Minister
Prayut Chan-o-cha
initiated a two-year effort to clean up the canal in 2017-2018.
A survey by the Pollution Control Department (PCD) inspected 631 buildings and residences beside the canal, concluding that there were 412 sources of pollution, including 62 hospitals, 107 restaurants, 14 markets, 66 hotels, 144 condominiums, 81 department stores, and 157 homes. Between October 2015 and January 2017, the department inspected 210 of the potential polluters and found that 40 percent of hotels, 23 percent of hospitals, 20 percent of department stores, and 50 percent of condominiums discharged waste water into the canal in contravention of existing laws. The department charged the 49 worst offenders with illegally discharging wastewater into a public watercourse.
Those charged must pay a 2,000 baht daily fine until they fix waste management problems and halt illegal discharges. The remaining 363 establishments were ordered to improve wastewater treatment standards. The PCD refused to reveal the identity of the polluters.
 To maintain the cleanliness of the canal
Natural Resources and Environment
Minister General Surasak Kanjanarat proposed charging waste water treatment fees to households and tourists. "If we do nothing, all rivers and canals in the next 20 years will be completely ruined. And if you are not ready to pay now, you might have to pay more in the future.", he said. The PCD recommended that the charge should be 0.43 baht per cubic metre. This would bring in 5.3 billion
baht
per year. Plans have been made to charge each tourist 50 baht for waste water treatment which will bring in an additional 1.5 billion baht of revenue each year, assuming 29.9 million tourists, the number who visited in 2016. The PCD intends to study wastewater treatment in an additional 21 districts with sub-canals linked to the Saen Saep Canal.
Express Boat service
Boat An express boat service provides fast, inexpensive transportation in traffic-congested central Bangkok. The service has a checkered reputation, due to the polluted water in the khlong and the haphazard nature in which the service is operated.
The 18 km route is served by 100 boats of 40-50 seats, and operates 5:30am to 8:30pm daily. Prices are 10 to 20 baht, depending on distance travelled. The service carries about 60,000 passengers per day. It is run by a company called Family Transport (0 2375 2369). The service runs between Pom Prap Sattru Phai and Bang Kapi districts in Bangkok. At Pratu Nam pier in Pathum Wan/Ratchathewi districts is an interchange between the northern line, which terminates at Golden Mount. The southern line terminates at NIDA where passengers must change boats.
Boats go past Watthana and Huai Khwang districts, running parallel to Petchaburi Road.
Best practices newbies
The boats do not take kindly to slow moving passengers. You will hear the words "reeo reeo" (fast fast), the staff will recognise you are not experienced so do not rush and make it obvious you need help.
The boats stop momentarily; just enough for locals to transfer in/out with efficient speed so be ready, it's quick and efficient, perhaps not something you might be used to in another country ie., excessive time wasting.
Please be warned the area can be wet, wear correct footwear. Please do not fall into the boat, make sure you have a good grip on the rail or footing (we've seen tourists slip and fall... it will hurt)
Take a seat the porter will find you to sort out your ticket. Once the boat is moving the porters walk up and down along the outside of the boat to collect money and issue tickets.
​Boats run roughly every 20 minutes, but during peak traffic hours they can run as often as every minute. And like any other public mode of transport the boats fill up quickly during peak traffic, particularly those serving commuters travelling towards the city centre in the mornings and out of the city in the evenings. The experienced locals are fearless as they swiftly jump onto the boat and edge their way inside. For those less brave, you shouldn't have to wait more than 10 minutes for your turn. Once all passengers are onboard plastic tarps posing as side panels are raised to keep everyone inside safe and dry. Thankfully, these side panels still allow for a cool and surprisingly fresh breeze to pass through as the boats cruise from pier to pier at an unbelievable pace, making for a pleasant and enjoyable commute.
Highlights of Khlong Saen Saeb 
Wat Saket (Golden Mount). Built by King Rama I just outside the new city walls, this late-18th century temple is famous for its golden chedi (stupa) built on top of a hill. Climb the 318 steps to get to the top and take in the panoramas of the Old City area and scenic Ratchadamnoen Klang Road. 
To get here, hop off at Phanfah Pier. 
Mahatthai U-thit Bridge, with its Italian Barocco reliefs of a woman clasping a child to her breast, is especially striking. 
To get here, hop off at Phanfah Pier. Jim Thompson's House. The six lovely teakwood houses set in a lush tropical garden belonged to the late Thai silk legend, Jim Thompson, who disappeared mysteriously while trekking in Malaysian jungles. Today, it's a museum showcasing Thompson's flair for design as well as his private collections of antiques, silk and Southeast Asian objets d'art. To get here, hop off at Ban Krua NuaPier.
Directory of Piers
this look up table is under construction use the directory below
Legend:  I: Icon <> S: Shopping <> A: Attraction <> N: Nightlife <> P: Popular
Pier

Name

Details  map link all stations below

1

A/I: meet Khun Nipon Fortune Teller and connect to taxi to Bangkok's newest (2012), arguably the best Floating markets = "Kwan Riam"

2

Bang Kapi

near Bang Kapi district office, and Bang Kapi Market

3

The Mall Bang Kapi

A/I/S: Shopping Mall 8 centre: rival to Central dept store and water Park

4

Wat Klang

Temple

5

Mahat Thai

near Huamark Stadium - and can connect to Lad Phrao Road

6

Ramkhamhaeng

Ramkhamhaeng University - the biggest open University in Thailand

7

Wat Thep Lila

Main road from Ram Khamhaeng

8

Ramkhamhaeng 29




9

The Mall 3

S: Shopping Mall: Close to Ramkhamhaeng Shopping Mall

10

interchange for Lad Phrao boat until 2000, close to Ramkahamaeng train station

11

Chan Isara 2 Buildings

12

A/S/N: Bridge: Soi 55 Sukhumvit. Leads to BTS Thong Lo Station,

The Royal City Avenue Road leads to RCA Pub (nightlife zone Ratchada) and

Thai Cultural Centre (must see Tour – Siam Niramit)

13




14

Phrom Pak - a lane to BTS Phrom Phong Station of Skytrain

15

Watmai Chonglok - in New Phetchaburi Rd.

16

Sri Nakahrintharawiroj University (Prasanmit Campus)

17

A/N/S/:Bridge: Soi 21 Sukhumvit Japanese Embassy and MRT subway train) Phetchaburi Station and BTS skytrain express airport link Makkasan station

18

Soi 15 Sukhumvit  - International School

19

A/I: Bridge: cross bridge Soi 3 leading to Bumrungrad Hospital

20

Bridge: Wireless Road leads to BTS (skytrain) Phloen chit station

21

Bridge: Saphan Chidlom.   near Central Chidlom, Siam City Bank HQ.

22

in

22

out

 

Interchange

A/I/P/S: Bridge: Shopping: Major BKK Garmet Market, brief walk to Phanthip and Central World. Interchange: everyone must change here (both directions).

History: used to have a water gate in the time of King Mongkut to feed the Royal lotus pond (the root of Pathumwan District), hence the namesake.

23

A/I/P: Bridge: Saphan Hua Chang connect to Major shopping centres, MBK and Siam Square, close to BTS National stadium &  Jim Thompson house (Travel spot).

24

Ban Khrua Nuea

Muslim community - the backbone of Jim Thomson's silk business

25

Bridge: Saphan Charoen Phon  - near Tesco Lotus

26

A/S: Shopping Wholesale clothing markets and Bangkok Little India.

27

A/I/N/P: Terminal at bridge to Bangkok City Centre.  Travel spot

Just off Rachadamnoen road under a bridge, near Wat Ratchanada, Wat Saket
(The Golden Mount), Democracy monument and other attractions in the old city.
Longdo map Piers
map tips: and tricks
hover cursor over pin to see Pier name or over Name Directory

Position the map centre (+ red cross), then type and search by Industry words or Bis names.
Example: Bar, BTS, Culture, 7/11, Food, MRT, Shopping, Restaurant, Tour, Travel spot
Shift the map centre and refresh the search to see more or click "next" at base of name directory.
change the search word to "ferry pier"  for more, ie., Chao Phraya River Piers
Tourism info and guides that interact with Longdo maps www.thaibis.com/longdo-tourism-bangkok
Interchange 
1 Line West  4.3kms 
2. Line East  13.3kms East 
Tour zones
The map images are the three (3) tour zones along the Canal
Sukhumvit 
about 4kms from Siam Square, mainly retail tourism, many hotels, restaurants and nightlife
Bangkok tour zones:  Family / Popular  Icons / Shopping / Nightlife
Ratchaprasong (Siam)
The centre of town, many retail attractions, shopping and entertainment 
Siam/Ratchaprason Family Icons 
Bangkok tour zones:  Family / Popular  Icons / Shopping / Nightlife
Rattanakosin
About 5kms from Siam Square, an old area home the Grand Palace and many cultural Icons.
Bangkok tour zones:  Family / Popular  Icons / Shopping / Nightlife
Virtual tour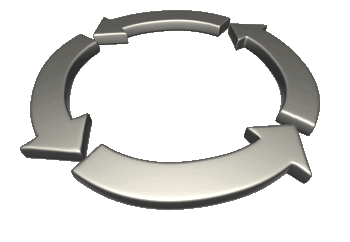 VT Saen Saep Canal Bangkok
Drone Spherical images along the canal (khlong) at Piers 
we add hotspots or tourism Icons and links to 360 images on the ground
fly along like a bird 
Related topics
Tourism Bangkok
Hotels nearby
Other stuff
Places visited  
Where we have been link
why try .. . see places of interest, sort table by any column
Bangkok Hospitality & Tourism
Donate Photos, videos to to our Community Groups
Become a Roaming reporter
how it works
News