Located at the end of Suk Soi 15
The nearest main pier is 17 Asok 
Rd (Soi 21) and interchanges with 
MRT (Subway)
station Petchaburi
 and BTS (skytrain) station Makasaan 
start and close: check main page for details
approx 8am to 8pm but weekends closes 6pm
generally boats pass every 15 to 20 mins more during major traffic 10am and 5pm
Pier 
ท่า 
thaa

F

noun
port; harbor; wharf; pier; landing
Check in S.M.
show some love ......
Location
Khlong Toei Nuea, Watthana, Bangkok 10110 - 
end of Suk Soi 15 Wattana Bangkok Thailand 
Google link below in Social media menu for GPS navigation
Google map:  for live link, scroll down page to Google street view  
What's here
Located at the end of Suk Soi 15
walk way along the canal (klong) allows you to walk in either direction 
going left you can exit at Soi 11 or Soi 3 or right at Soi 21 (Asok) at interchange of MRT subway or BTS skytrain
The nearest main pier is 17 Asok 
Rd (Soi 21) and interchanges with 
MRT (Subway) 
station Petchaburi
 and BTS (skytrain) station Makasaan 
Two (2) international school 
the exit road Suk Soi 15 is mainly condos however on the left (heading to Sukhumvit (main rd) are two (2) international language schools, this means this Soi is crazy busy at the start and close of each school day as many private mini bus transfer the children
Taxi
about 100 mtrs into the Soi you might find a motor bike taxi stand otherwise you will have to walk another 500 mtrs to the 1st cross road to see some traffic activity 
Youtube 

below -




shorter version
2 formats; 1. standard  2. 360 spherical
1. standard 
The vid starts at quietish Pier Nana Chard around 5pm and we go right to the busy Pier Asok 
2 mins
link
2. 360 spherical
boat arrive and leave at the pier
Recommended 
Adventure
Photos
360 Spherical photos
Best view with smartphone.
use external link option for best effects
why use smartphone
Virtual Reality effect, 
turn device at any angle or better turn around while holding the device for 360 / Spherical view, 
more at about 360 Spherical Photo apps

 
Note: Images are hosted in TWO (2) sites for different effects
Site 1. Theta:  
Powerful zoom in / out
image below hosted in Theta, more controls via 
Zoom all the way out to make a crystal ball effect and then spin it.. 
for Virtual Reality mode view 
Dermander
Best view: smartphone tablet for Virtual Reality effect
click a thumbnail to watch in 360  or page down to VR (Virtual reality mode)
Virtual tour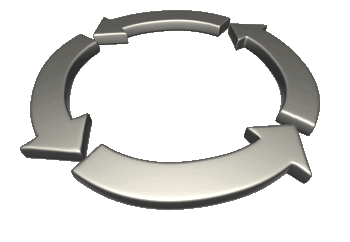 Tour covers: 
street view, entrance, all around and more 
Google street view
Starting point:  end of Soi 15
360 Photo Spheres 
available this location 
HOW TO access "Street view":  note map 
legend (bottom centre), appears when you drag the icon 
see video
Map tip in Summary
Desktop:  F

ullscreen: Icon top right | Arrows: direction, click to move | 

White frame on cursor:  click to jump or zoom  | Reposition: drag street Icon (orange person) to desired location.

Smartphone: get Google street view app  
Tour zone Icons
based on location of BTS (skytrain) Asok - sorted by latest changes
Hotels nearby
Social Media
Hashtags this gig
Tip: Copy & paste these hashtags & web page url into your post for search match



Pier Nana Chard on canal Saen Saep Canal (klong) is 1.4km East of main Pier Pratunam as Siam, this canal cuts thru the back of the city from East to West at old city Rattanakosin (The Grand Palace) the service is cheap, fast, no frills and in rush hour a few thrills (race track culture) SM hub https://goo.gl/cDq8ic

BEST HASHTAGS
 #CanalSsPierNanaChard

  Industry #BkkCanalPier   #BkkCanalSaenSaep 

 #ZoneWattana
How to use Hashtags for Social Media


Related topics
New to town?
Be Served
Serve yourself > D.I.Y. 
New 
to town?
Bangkok 
Novice to Advanced
, multiple search engines
Tour zones
Buy us a coffee
when I roam around town with a few bags of camera gear, phones and compass I get tired 
ultimately I prefer support for visit my local charity project 
Join our Community
Tourism Bangkok
Other stuff
Recommended Events
Places visited  
Where we have been link
why try .. . see places of interest, sort table by any column
Bangkok Hospitality & Tourism
Donate Photos, videos to to our Community Groups
Become a Roaming reporter
how it works
News