Top
Pier 
Fa Lilat  
or  Pan
fa Leelard Pier
The last stop on this line   
The is the gateway to tour zone Rattanakosin (old city) home to many historical Icons and a short walk to famous backpacker tour zone Khaosan Rd
Pier 
ท่า 
thaa

F

noun
port; harbor; wharf; pier; landing
Trivia
the Pier is alongside Bridge Fa Liliat
Both the names "Phan Phiphop Lila" and "Phan Fa Lilat" mean a king's cross, king's walk or king's movement. But, literally, "Phan Phiphop Lila" means "[the bridge on which] the Ruler of the Universe gracefully walks" and "Phan Fa Lilat" means "[the bridge on which] the Lord of Heaven majestically walks".
Check in S.M.
show some love ......
Location
Beneath Bridge (Phan) Fa Lilat
Cross roads Baribatra Rd
, Pom Prap Sattru Phai, 
Damrong Rak Rd, Khlong San Saep, 
Bangkok
Google link below in Social media menu for GPS navigation
Google map:  for live link, scroll down page to Google street view  
Neighborhood
:  
Khlong Mahanak
Virtual Tour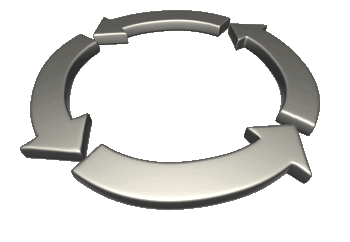 Saen Saep Canal Bangkok
Google street view
Starting point:  on the bridge looking at the Pier
left to main tour Icons or right to Golden Mount
360 Photo Spheres 
available this location 
HOW TO access "Street view":  note map 
legend (bottom centre), appears when you drag the icon 
see video
Map tip in Summary
Desktop:  F

ullscreen: Icon top right | Arrows: direction, click to move | 

White frame on cursor:  click to jump or zoom  | Reposition: drag street Icon (orange person) to desired location.

Smartphone: get Google street view app  
Whats here
The end of the line, your now in the old city of Bangkok , known "
Rattanokosin Island
" mainly historical sites / Icons
Recommended: 
see Icons below under tour zone 
Icons
Shopping:  not much on here unless your looking for local stuff and Icons
Adventure: this place / zone is loaded, see the section under tour zone for Icons 
There's just not enough space ans time to list everything, you can hire bike, walk, tuk tuk, taxi, just depends on your energy and time and targets
You are at the gateway of several tour zones, best to scroll down and view the drone 360 photo of the area 
this video is Pier Pratunam 
360 Video
Best view
: smartphone tablet for 
V
irtual
R
eality effect
1. set quality: select HD  
(
gear icon
in corner of player): how to
2. Smartphone: turn device in any direction, 
rotate with finger swipe or pinch zoom
If you can not rotate screen/view see help notes below
Scene:  
video
 embedded
 below for desktop view
, remember ...  best viewed in 
smartphone to rotate screen for VR effect
Don't forget - best viewed in smartphone 
If you can not see 360 (rotate screen) 
Desktop: should work in this page
Smartphone: copy and paste (not click) the video link into your app browser or youtube app
but wait .. there's more see below 
NOTE: watch in "flat mode" (non 360) to see all, how to:-  
Smartphone - click play button in widget/window above - 
help
PLAYLIST - 360 clips:  raw clips Spherical video HT ft PT  tba 
360 Spherical photos
Best view with smartphone.
why:
VR: Virtual Reality effect, 
turn device at any angle or better turn around while holding the device for 360 / Spherical view, 
Note: Images are hosted in different sites for different effects
Site: Theta:  
Powerful zoom in / out
why Theta site: many display controls,  
Zoom out to make a crystal ball, all display styles can be downloaded. 
click a thumbnail to watch in 360 
Theta site lets you change display styles - see options under images in site page  

Pier Fa Lilat and 
The Golden Mount 
100m North:  
starting view North 
This location is a walking tour of Icons treasures listed in info page of 
Pier Fa Lilat
 on canal Saen Saep
Tour zone Icons
Icons around Pier Fa Lilat: open table to sort by any column
Hotels
Agoda search: 
Hashtags this gig
Tip: Copy & paste these hashtags & web page url into your post for search match



Pier Fa Lilat on Canal Saen Saep is 4kms West of main pier Pratunam in Siam, this is the last stop on the West line at old city of Rattanakosin Island Bangkok, this area is a treasure of Historical Icons, SM hub https://goo.gl/4gQHDx

BEST HASHTAGS
 #CanalSsPierFaLilat

  Industry #BkkCanalPier  

  #BkkCanal  #BkkZoneRattanakosin




How to use Hashtags for Social Media


SM channels
Popular links for this venue are listed below.

Tips: 
1. 
Copy above "Best Hashtags" & web url to group your search results
2. 
Donate data, see roaming reporter options below this section  
New to town?
Be Served
Serve yourself > D.I.Y. 
New 
to town?
Bangkok 
Novice to Advanced
, multiple search engines
Group leaders
 "
tour database
", logistics on 600 venues (free support for developers)
Tour zones
Buy us a coffee
when I roam around town with a few bags of camera gear, phones and compass I get tired 
ultimately I prefer support for visit my local charity project 
Join our Community
Tourism Bangkok
Hotels nearby
Other stuff
Recommended Events
Places visited  
Where we have been link
why try .. . see places of interest, sort table by any column
Bangkok Hospitality & Tourism
Donate Photos, videos to to our Community Groups
Become a Roaming reporter
how it works
News