Top
Soi Nana Chinatown
when an old heritage site zone is infused into zone complimented with bars, Caf'e art Gallery and B&B you have "a Chinatown Chill Zone"
a collection of shops and galleries made famous by their unique themes and collective location in the trending Soi Nana area of Chinatown .. they host annual fair .. here's what we saw in
ChiNaNatown Fair 2018
Logistics
Infusion Heritage buildings with Bars, Cafe's Art gallery, 
Check in S.M.
 show some Social Media love ......
Vendor Directory
Here's a brief list of the 
Bars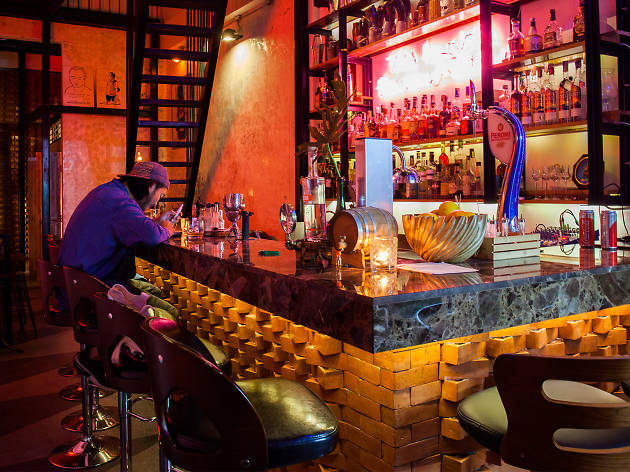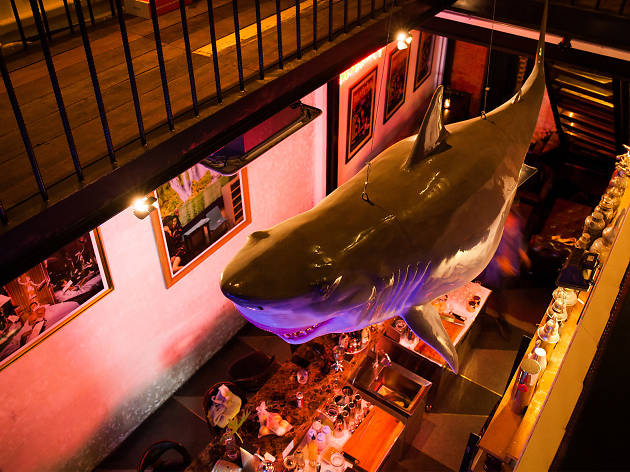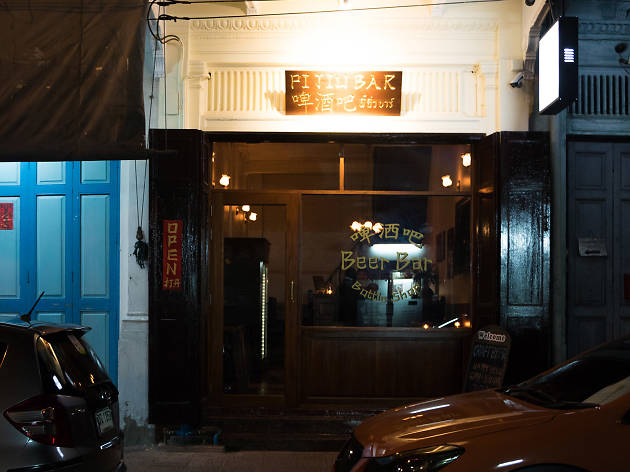 Caf'e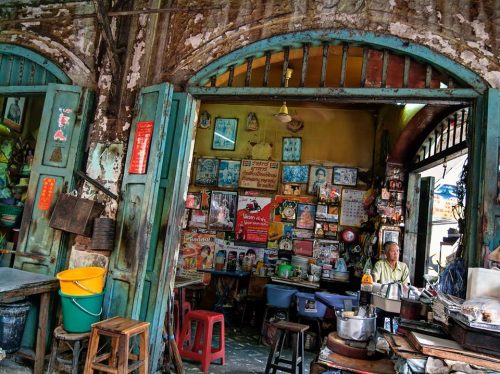 Art Gallery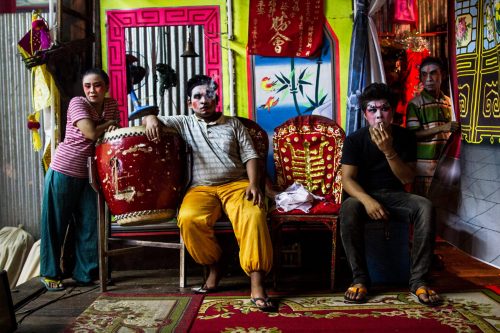 B&B
Location
Soi NaNa Chinatown Bangkok, Thailand
Google map link in SM menu for GPS navigation
take the MRT (subway) too MRT Hua Lamphong, then a short walk past Icons Wat Traimit, Chinatown Gate and begin into Yaowarat Rd, the street food begins about 300 mtrs into the street and the strip is around 700mtrs with sub sois
Starting point:  Soi NaNa Chinatown 
Street view map tips summary
Desktop:  F

ullscreen: Icon top right | Arrows: direction; click to move | 

White frame on cursor: click to jump or zoom  

| Reposition: drag street Icon (orange person)

Smartphone: get Google street view app
Drone 
we did not shoot much as we wanted to enjoy the fair and that was hard work, so busy
here is a compilation of the evening - 
2.20 mins
360 Video
Best view
: smartphone tablet for 
V
irtual
R
eality effect
1. set quality: select HD  
(
gear icon
in corner of player): how to
2. Smartphone: turn device in any direction, 
rotate with finger swipe or pinch zoom
If you can not rotate screen/view see help notes below
Scene: 
Random.....   never been to this area before so we just started filming at random sections and piece it together as best we can
it was very busy (surprised the main road (Soi NaNa) was not closed to traffic) 
video
 embedded
 below for desktop view
, remember ...  best viewed in 
smartphone to rotate screen for VR effect
Don't forget - best viewed in smartphone, 
If you can not see 360 (rotate screen) 
Desktop: should work in this page
Smartphone: copy and paste (not click) the video link into your app browser or youtube app
but wait .. there's more see below 
NOTE: watch in "flat mode" (non 360) to see all, how to:-  
Smartphone - click play button in widget/window above - 
help
Photos
No many pics on the day, we were too busy shuffling the crowd and working the 360 video 
360 Spherical photos
Best view with smartphone.
why:
VR: Virtual Reality effect, 
turn device at any angle or better turn around while holding the device for 360 / Spherical view, 
Note: Images are hosted in different sites for different effects
about 
Hangar 360 app
 I 
about 360 Spherical Pic - video - apps
The area is 
Chinatown
, 3kms West of Siam Centre icons Family, Shopping, Nightlife 
2018.01 sunset: H: 60 mtrs North look South 
open this 360

not fair to walk, famous temple and heritage centre in the next street 
and then walk onto Yaowarat road into chinatown food mania 


2018.01 sunset: H: 60 mtrs South look North 
open this 360
this is the area of the Fair, apart from sprawling down Soi NaNa 
it sprouted off into sub sois to reveal all sorts of treasures 
its a must do day just wondering around (without the crowd.. lol)
many caf'e and funky bars bars and a few B&B
Site: Theta:  
Powerful zoom in / out
why Theta site: many display controls,  
Zoom out to make a crystal ball, all display styles can be downloaded. 
Zone Chinatown Agoda
Hashtags this gig
Tip: Copy & paste these hashtags & web page url into your post for search match



Soi NaNa Chinatown Bangkok is a 400 mtrs strip surrounded by infusion heritage buildings with Bars, Cafe's, Art Gallery and heritage Icons just around the corner from famous Yaowarat Rd in Chinatown SM hub https://goo.gl/yGQm5B

BEST HASHTAGS


#SoiNaNaChinatownBkk   Industry #BkkPhotoSpot 

 #BkkAdventure 

  #MrtHuaLamphong 

 #

BkkAchiever   #BpacApproved

 

 #1NightBkk   

#BkkZoneChinatown





live hashtag links: click on a live hashtag link below to see how it works


How to use Hashtags for Social Media


SM channels
show the love... like, share and stuff 
do more ..
Copy the media hub link / hashtags (above) and paste to your
post (Hashtags 
group posts into a stream
 ... cool!)
Pls share me
No typing, just point & scan 
for instant access
Social Media QR Menu: Pending
Other Temples: 
last (5)  by latest edits  
- open table to see more
 Prices from online booking services 
or try 
Tour zones
Buy us a coffee
when I roam around town with a few bags of camera gear, phones and compass I get tired 
ultimately I prefer support for visit my local charity project 
Join our Community
Tourism Bangkok
Prices from online booking services 
Other stuff
Recommended Events
Places visited  
Where we have been link
why try .. . see places of interest, sort table by any column
Bangkok Hospitality & Tourism
Donate Photos, videos to to our Community Groups
Become a Roaming reporter
how it works
News