About 
Yaowarat Street Food
Bangkok's Chinatown is a popular tourist attraction and a food haven ALL sorts flock here from local, and abroad AFTER SUNSET for the food adventure street side cuisine.
At day time, it's no less busy, as hordes of shoppers this 1 km strip and adjacent Charoenkrung Road where the mission is shopping for gold products or visit to one of the Chinese temples.
Packed with stalls, street-side restaurants, Chinatown is an experience to be remembered.
Check in S.M.
 show some Social Media love ......
Location
450, 458 Yaowarat Rd, Samphanthawong, Bangkok 10100, Thailand
note: map image may not be 
true North
, rotated for best view
Main MRT subway station MRT (subway) Hua Lamphong, 
then a short walk past Icons Wat Traimit, onto Chinatown Gate and begin into Yaowarat Rd, 
the street food begins about 300 mtrs into the street and the strip is around 700 mtrs with sub sois
Map tips: once the map link is displayed pull down the Icon menu and select the knife and fork and watch all the venues appear on the screen
please join longdo and check in at venues and leave comments
Youtube

below -

external link


shorter version
360 Video
Best view
: smartphone tablet for 
V
irtual
R
eality effect
1. set quality: select HD  
(
gear icon
in corner of player): how to
2. Smartphone: turn device in any direction, 
rotate with finger swipe or pinch zoom
If you can not rotate screen/view see help notes below
Scene: 
Random.....   I decide to create 360 video after I managed to succeed with a shortcut to the markets 
video
 embedded
 below for desktop view
, remember ...  best viewed in 
smartphone to rotate screen for VR effect
Don't forget - best viewed in smartphone, 
If you can not see 360 (rotate screen) 
Desktop: should work in this page
Smartphone: copy and paste (not click) the video link into your app browser or youtube app
but wait .. there's more see below 
NOTE: watch in "flat mode" (non 360) to see all, how to:-  
Smartphone - click play button in widget/window above - 
help
Social media hub this page 
Gallery this page in SM links below or google search
Street view
Starting point:  Mid way main st
note: if not accurate use 
Street view map tips summary
Desktop:  F

ullscreen: Icon top right | Arrows: direction; click to move | 

White frame on cursor: click to jump or zoom  

| Reposition: drag street Icon (orange person)

Smartphone: get Google street view app
 Prices from online booking services 
BKK CHINATOWN
or try  
SM channels
show the love... like, share and stuff 
do more ..
Copy the media hub link / hashtags (above) and paste to your
post (Hashtags 
group posts into a stream
 ... cool!)
Pls share me
Hashtags this gig
Tip: Copy & paste these hashtags & web page url into your post for search match



Yaowarat Street Food Chinatown Bangkok is (after sunset) a Main street endless offering of food stalls and kerb side dining and more, SM hub https://tourwinner.fyi/YaowaratStFoodBkk

BEST HASHTAGS
#YaowaratStreetFood  Industry #BkkStreetFood  #BkkDining  #BkkTourIcon  #BkkAdventure 

  #BkkYaowaratRd    #MrtHuaLamphong  

 #

BkkAchiever   #BpacApproved

  

 #1NightBkk   

#BkkZoneChinatown



live hashtag links: click on a live hashtag link below to see how it works


How to use Hashtags for Social Media


Chinatown Bkk Food
Related topics
NEW TO TOWN 
Buy us a coffee
when I roam around town with a few bags of camera gear, phones and compass I get tired 
ultimately I prefer support for visit my local charity project 
Join our Community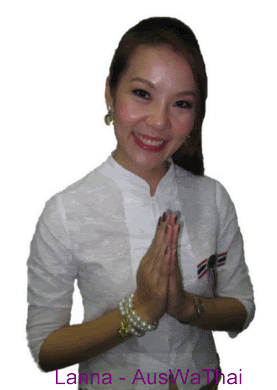 Personal Assistant  
(translated: Laeh kha suan dtua)
Our priority is You! 
We Orientate, Translate and Negotiate to ensure your seamless experience.
Tourism Bangkok
Prices from online booking services 
Other stuff
Recommended Events
Places visited  
Where we have been link
why try .. . see places of interest, sort table by any column
Bangkok Hospitality & Tourism
Donate Photos, videos to to our Community Groups
Become a Roaming reporter
how it works
News