Sukhumvit zone is mainly retail tourism with excellent transport to access to other zones
About
Thanon Sukhumvit is Bangkok's longest road – it keeps going east all the way to Cambodia – but for such an important artery it's way too narrow for the volume of traffic that needs to use it, and is further hemmed in by the overhead Skytrain line. 
The tourism sector of "Sukhumvit" is an exclusive district in Bangkok, home to fancy apartments, villas, restaurants, bars and clubs.
Popular among foreign visitors and expats, it becomes more and more a Thai residential neighborhood as you follow the road southeast. Khlong Toey (also known as "the slaughterhouse") is nearby, ironically, it's one of the poorest neighborhoods of Bangko
k
or view in 
Google doc
 with summary of zones (option to download)
Soi Savyy
Roaming reports on the good, the bad, the up to you! 
Street g

uide: includes Transport, Eats, Drinks, Icons, Street view map and more, 

click here
BTS (skytrain) station directory: includes landmark Icons,

click here

. Select a station to see the station directory and a cool 

street view map. 
Next we'll have a go at MRT (subway) and river / canal piers
BTS Savvy
Transport
Accommodation
Major:  There are so many 
options from 2 to 5 star, this is one of the best places to 
stay to be in among the action.
Attractions
Whilst mainly retail tourism, local adventure is Street food / bars, Nightlife zone tours, Shopping, rooftop bars,
and journey on Saen Saep Canal, and you can't not experience the awesome comforts at local cinema.
about Bangkok:

  
Web Directory Attractions

 

a brief overview with a directory of those we road-tested




browse and select a photo linked to website or search by 

Name, Industry, Stars or Location
Photos
Photo album  "Icons Sukhumvit"
Generally the photos here are "collage" which are location and website linked.
Eating
So many worthy nominees, Bangkok (Thailand) is a champion of culinary taste delights.
Our web directory Restaurants (in development) view ncludes a photo album to view by location or stars? otherwise use the longdo map (local) and view our best search tips and tricks for restaurants
A major aspect of local culture is 

street food

, if you need a few tips try 

Thai food $1 Menu

, ideally you should have a local host or a few drinks to give you the confidence to try (try NOT die). 
Drinking
Sukhumvit is high end retail tourism and residence of foreigner so you can imagine there are bars, pubs and taverns everywhere 
There are several nightlife zones mentioned below

2013: suggestions - we'v e jotted them down in the Sukhumvit Street guide
Our web 

directory Bars

 (in development) includes a photo album to view by location or stars? otherwise use the longdo map (local) and view our best search tips and tricks for 

bars
Rooftop
Sukhumvit is home to several popular venues such as the Long table 9th floor view across Benjakiti Park or in Suk Soi 11 is the new (2012) Above Eleven 33rd floor panoramic view across the city skyline.  Long table is more 5 star indoor class whereas above eleven more about the view. 
see all significant Bangkok rooftop venues

, includes photo album and map
Sukhumvit boast several Nightlife zones
The premiere nightlife zone is Suk Soi 11, home to several internationally recognised nightclubs and bar lounges.
a few kms in either direction are more mature (adults) only zones such as Soi 4 (Nana), Soi 21-23 (Soi Cowboy) and Soi 33 (Dead Artist Soi), details on each in Bangkok Nightlife zones
 Thonglor is the new upmarket trendy nightlife zone .. details to be added
Related Directories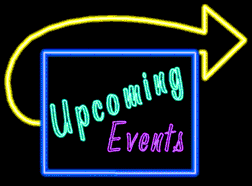 Be Served
Serve yourself > D.I.Y. 
New 
to town?
Bangkok 
Novice to Advanced
, multiple search engines
Group leaders
 "
tour database
", logistics on 600 venues (free support for developers)
Tour zones
below comparison directory with sort options and links
Buy us a coffee
when I roam around town with a few bags of camera gear, phones and compass I get tired 
ultimately I prefer support for visit my local charity project 
Join our Community
Tourism Bangkok
Prices from online booking services 
Other stuff
Recommended Events
Places visited  
Where we have been link
why try .. . see places of interest, sort table by any column
Bangkok Hospitality & Tourism
Donate Photos, videos to to our Community Groups
Become a Roaming reporter
how it works
News