About
Sukhumvit Soi 11, Klong Toei, Bangkok
Street savvy
Arguably the premier nightlife strip of Bangkok, a banquet of Western nightlife, infused with "Thai style", up to you. 
Bursting with offerings, several internationally acclaimed Nightclubs, a healthy compliment of Western Iconic taverns, wine bars, orgasmic restaurants.
As the evening reaches prime time expect congestion (car and foot) so arrive earlier and find your spot among the treasures.  
Expect to see many outdoor street Bars / food stalls, whilst they add to the traffic chaos they're part of the local culture.
They say the ideal launch point is the balcony of Aussie Pub, mid way down the Soi open 24/7 from here you can watch the activity and decide when to launch 
Map
note: map image may not be 
true North
, rotated for best view
below is a thumbnail "Mud map" for orientation from Bts Asok & Nana, 
save it your device for off line, or view the  
Transport
Airport: Excellent 
by skytrain: 
1 km to station Makkasan, 15 min express transfer to airport,
read more
by taxi: 2km to freeway bypass

Local transport: Excellent
> 100 mtrs to BTS (skytrain) station Nana [
street view
], loads of 
taxi; car, tuktuk or motor bike 
The Soi is most always busy with taxis: car/bike/tuktuk. 
You can avoid the busy entry in/out of Sukhumvit (main rd) by using the side roads that connect at the T-junction at the end of the Soi, otherwise try the adjacent Soi 13 and 7 and then cut thru the Hotel foyer.
Accommodation
Major: Choices galore from 3 to 5 star
Eating
So many worthy nominees, Bangkok (Thailand) is a champion of culinary taste delights. 
Make time for the 1km of the Soi, the day to Night shift is extreme (street view map below)
Far 
too many people return to their country not experiencing the delight of 
street food
, if you need a few tips try 
Thai food $1 Menu
, ideally go with a local host otherwise have a few drinks to give you the confidence to try (not die).
Rooftop views
The Nest, 9th floor Le Fenix Hotel opposite Q-Bar
Above Eleven 33rd, opened 2012, Panoramic view of city skyline from behind the Q-bar
Photos
Levels club lounge
 (5 star) opened 2012, a 6th floor sound and lighting blast (2 zones) + balcony escape
Street Bars are common, safe and "good fun", you'll see many in Soi 11. From around 10pm till 6am along the roadside from Soi 3 (Nana) to Soi 23 (cowboy), 

Soi Icons
2017
The new rooftop
Above Eleven
 holds panoramic 25th flr romantic views, cocktails and dining 
Corner is 
Apoteka
 lounge Bar
is Loud the jazz scene
The photo album includes map location of photos try the google street view map below 
Best 10
Shopping
Not much room left in Soi 11, of course there are boutique shops but to get serious you it's around the corner o Sukhumvit (main rd) and jump aboard the skytrain or use the local Taxi car, bike or tuktuk.  This area has many excellent shopping centres along Sukhumvit.  
Virtual Tour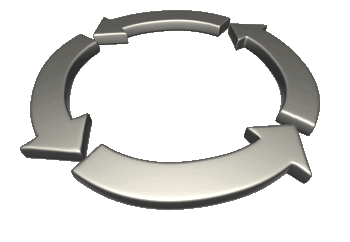 images are 360 Spherical
Tour covers: 
various based on what we see 
Social media
Suk Soi 11 Bangkok is premiere Family nightlife strip 1km of Bars, Hotels, Restaurants, Clubs and Pubs SM 
https://goo.gl/Ee2T0W
BEST HASHTAGS

#BangkokNightlife  #BtsNana  #BkkSukSoi11  
#BpacApproved
   #BkkZoneSukhumvit  #1NightBkk  #BangkoksBest  #BangkokAdventure
live hashtag links: click on a live hashtag link below to see how it works
Google+
#BkkSukSoi11
Facebook #BkkSukSoi11   
Instagram: #BkkSukSoi11 
Blogger  Pending
Videos
Youtube:   Pending
Line - #BkkSukSoi11 
Photos
Gogobot/Trip: Pending
Trover (travel app)     Pending
Gif
animated image: Pending
can be posted to fbk as a animated image
Distribution
apart from using the SM channels above we have access to 
Related topics
Buy us a coffee
when I roam around town with a few bags of camera gear, phones and compass I get tired 
ultimately I prefer support for visit my local charity project 
Join our Community
Tourism Bangkok
Prices from online booking services 
Other stuff
Places visited  
Where we have been link
why try .. . see places of interest, sort table by any column
Bangkok Hospitality & Tourism
Donate Photos, videos to to our Community Groups
Become a Roaming reporter
how it works
News