About
2019-09 Censorship: F-M-PG 
Whats up: Passive Chaos nightly! 
Located in tour zone "
Bang Lamphu
" (5 km from Siam centre), here you'll find 200+ pubs, bars, nightclubs little restaurants serving toned-down versions of Thailand's spicy classical dishes. 
The locals and expats used to turn up their noses at the very mention of this 800 metres long strip of flophouses, retail outlets and travel agencies, frequented by impoverished tousle-haired backpackers wearing toeless shoes and shorts. But nowadays better-dressed, better-off and altogether a better proposition. 

Backpackers still visit Khaosan in their thousands and dominate the scene both by day and night. But after sunset, when the neon lights flicker into life, and the entertainment establishments open their doors, the area takes on a new dimension. Office workers, students with money to spend and freelance.
note: map image 
IS NOT true North
, rotated for best view
Google map link in Social media menu for GPS navigation
The map link is key word search: nightlife ..zoom in for Icons (bottle & Glass)
Getting there
Canal (Klong Saen Saep)
Pier Fa lilat
 and short walk or tuktuk canal closes 8pm
Taxi/tuktuk or M.Bike in the evening rush-hour is risky, not all drivers are keen because of traffic gridlocks. By 9 pm. however, access shouldn't be a problem.

Zone map
There are no go-go bars here, no sex-shows or touts, but there are plenty of good bars and nightclubs. 
from open air rooftop "Gazebo" to nightclub with scintillating décor, laser strobes, large dance-floor and sensibly-priced drinks. 
Neighbouring Rambuttri Road is home to the best of the Thai-style bars and clubs. 
it's everywhere and changes so fast 
There are main stay / well known major venues but there are so many "hole in the wall" places, endless alleys peeling off the main road
TIP: use 
Longdo (local Thai) map search 
example tag word search:  (most bars are under restaurants)
tip: change location (zoom in out) and refresh search
tip: 
click map search box, select an Industry Icon
Youtube 

below
shorter version
360 Spherical 
Best view: mobile device for Virtual Reality effect
On the fly - no props, vid used to test google st maps
walk the main street (end to end) main zone (the loudest) 
Duration: 9 mins - 
1st min is intro of Khaosan
note: if display is NOT 360 pls use external link below widget
same video hosted in VeeR TV (360 only site)
free to join and download their app
Photos
Social media hub this page 
Tour zone

BTS skytrain & MRT (subway) do not access this area 
as at Oct 2019 now have a MRT station 
Land: Taxi: car / tuktuk / motor bike is frequent 
Water: River and canal ferry frequent
Tours
Prices from online booking services 
SM channels & hashtags below
Like, review & share
your network will see your post when they visit the channel
FACEBOOK
more channels below.....  
SM channels
Copy media hub link / hashtags to your 
post 
KhaoSan Nightlife zone is "Most unusual"  where East meets West with hilarious results, (in the old town of Bangkok near the Grand Palace) this zone is home to backpackers 3 main areas and hundreds of sub Soi /alleyways where you can find almost anything 
"
it's Up to You", SM hub 
https://tourwinner.fyi/KhaoSanRdBkk
BEST HASHTAGS
#BkkZoneKhaoSan  #KhaosanNightlife  #BkkNightlife  #BkkMarkets   #BkkNightMarkets  
#BkkFleaMarket  #BangkokAdventure  #LuckySaidSo  #1NightBkk 
KhaoSan  Rd Bkk
Other Night Markets
5 in the last by latest edits, open table to access all
Map Bkk zones
Buy us a coffee
when I roam around town with a few bags of camera gear, phones and compass I get tired 
ultimately I prefer support for visit my local charity project 
Join our Community
Tourism Bangkok
Other stuff
Places visited  
Where we have been link
why try .. . see places of interest, sort table by any column
Bangkok Hospitality & Tourism
Donate Photos, videos to to our Community Groups
Become a Roaming reporter
how it works
News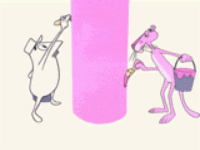 Page Views - click widget to expand view