2015-08 Censorship: M
Whats up: Youth & Loudsville
Live bands, are selected not only for their musical talents but also for their ability to pump-up the decibel level.
Not the area to go for a quiet conversation, nor a place to sit down, stand up at navel-high cocktail tables, and although a few places have a designated dance area most people jig around wherever they are standing. The average age is probably not much higher than 22, and in the early evening it looks like a lot less than that.
For the more adventurous, this area can provide something of an insight into how young Thais like to have a good time and get plastered. The Soi, which was previously a second-hand car lot, and which even now sells cars during the day, comprises a cluster of bars and pub discos patronised 90% by Thais but enough foreigners to make the visitor feel you should be there.
The clients are young, not as teenie as it was before the ID law started to be enforced, They are a lively crowd, mostly getting to and from the area in groups of three or four.  And although they are happy enough to see the occasional visitor, most of them are not looking to pick you up, that is, not unless you are a 20-year-old pop star or your name is Brad Pitt.     
@ 
Hollywood 
Bangkok
 sing karaoke at the Modern Coyote Club with Thais, Chinese, Japanese and Koreans or dance the night away. It may be crude, it may be boisterous, it may be limited in scope and it may be a bit naughty, but it's Hollywood, Bangkok! 
Ask any taxi driver in any part of Bangkok to take you to Hollywood -  Ratchada Rd Soi 8. Hollywood Awards is in fact only one of about 12 pubs, discos and restaurants in this very lively entertainment area. 
Hollywood Awards is also one of the biggest clubs in town with a floor area measuring more than 2,000 sqm.
This is definitely a place to join in and let your hair down. The official closing time 2.0am, but the bigger clubs invariably stay open until 3am, thus attracting a lot of the girls and guys from the go-go bars in Nana and Soi Cowboy where they are really close. After 3am, Soi 6 is invariably the host to post-closing-time street parties which might carry on until 4am or even later. The crowd is mostly Thai, but there are always foreigners among them. 
If this was not enough move around the corner to 
RCA
 which continues with the same theme - "young at heart", loud and lighting effects that will bring the house down or send you to the stars.
Location map
Google map link in Social media menu for GPS navigation
The map link is key word search: nightlife ..zoom in for Icons (bottle & Glass)
1km from major 
Transport systems
 T
o Ratchada Soi 4 by public transport take the MRT (Subway) to Thailand Cultral Centre, Exit 2. 
Soi 4 is a 400mtr walk from the exit. The BTS Skytrain doesn't go anywhere near here
Hotels
Zone Ratchadaphisek
  I 
Zone Sukhumvit
 I 
Summary zones Bangkok
Map zones
Compare Nightlife Zones
Social Media
Ratchada 4 is cloned to Thai but all are welcome, many bars and clubs SM hub 
BEST HASHTAGS
#Ratchada4Nightlife   #BkkNightlife
Live hashtag links: 
Google+
Facebook
Instagram
Flipagram
Line
Trover
Trip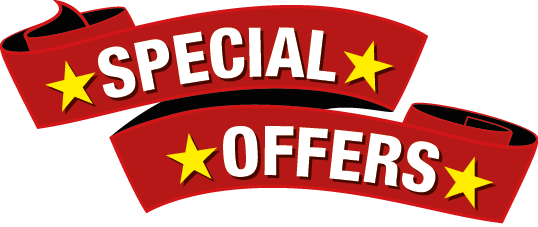 when we find them we add to 
pls do tell us more so we can update the list
Be Served
Serve yourself > D.I.Y. 
New 
to town?
Bangkok 
Novice to Advanced
, multiple search engines
Group leaders
 "
tour database
", logistics on 600 venues (free support for developers)
Tour zones
Buy us a coffee
when I roam around town with a few bags of camera gear, phones and compass I get tired 
ultimately I prefer support for visit my local charity project 
Join our Community
Hotels nearby
Other stuff
Recommended Events
Places visited  
Where we have been link
why try .. . see places of interest, sort table by any column
Bangkok Hospitality & Tourism
Donate Photos, videos to to our Community Groups
Become a Roaming reporter
how it works
News