RCA
2015-09 Censorship: M
Whats up: Youth & Loudsville! 
Royal City Avenue or RCA is one of Bangkok's largest entertainment and clubbing area. Located on in Huai Khwang district, RCA is a long street located between Rama IX Road and Phetchaburi Road. It contains a multitude of bars, nightclubs and live music venues. RCA, a government designated Entertainment Zone, is frequently visited by young people.
RCA is back! Low drink prices, free entry everywhere, and the party atmosphere brings thousands to the RCA strip every night.
It is considered by young, and many not-so-young Thais, to be the best nightspot area in town. 
Royal City Avenue, or RCA as it is known to taxi-drivers and clubbers, is a 1km strip of retail outlets, offices and clubs located in central Eastern Bangkok, off Rama 9 Rd.
By day you will find hairdressers, several excellent motor-cycle shops (including Triumph), company headquarters, a bowling alley and an indoor carting track on top of RCA Plaza, several restaurants, a Starbucks, and about 16 clubs, discos and bars.    
Considered by young, and many not-so-young to be the best nightspot area in town, not least because of the choice of live music that is available every night of the week. Low drink prices, free entry everywhere, and the party atmosphere that pervades much of the strip are other factors that are bring patrons back.
Some of the better known venues are 
Slim
 which is shared space with 
Flix
 (2 zones) and next door is 
Route 66 which packs them out inside and out, it's not unusual to see 1,000 patrons consuming the culture of smashing music and thrilling lighting under the skill with nagivation by the hottest DJ's money can buy.
Night life this zone
Notable clubs 

Route 66 

Flix 

Slim 

Hobb 

Ezze 

The Overtone Music Cave 

Nospace 

808 

Inch 

JazzIt 

Baroque Club 

Love Boat Club 

Dude Nightclub 

T.D.C. club
Tour zone Icons
The area reserved 
for nearby Icons 
Location map
Google map link in Social media menu for GPS navigation
The map link is key word search: nightlife ..zoom in for Icons (bottle & Glass)
5 kms (use Exit 3).
The nearest MRT Underground is Petchaburi (use Exit 1) about 3 kms
Getting in: go early, get settled, the strip has many restaurants.
Getting out: If you leave at closing, expect heavy traffic and a premium for the taxi queue. 
There will be a fleet of food vendors so you won't starve, don't lose your cool waiting for transport or be happy to pay the premium and go.
Hotels
Zone Ratchadaphisek
  I 
Zone Sukhumvit
 I 
Summary zones Bangkok
Map zones
Compare Nightlife Zones
Social Media
RCA Royal Central Avenue nightlife is uniquely Bangkok a strip of coolest clubs SM hub 
BEST HASHTAGS
#RCANightlife   #BkkNightlife
Live hashtag links: 
Google+
Facebook
Instagram
Flipagram
Line
Trover
Trip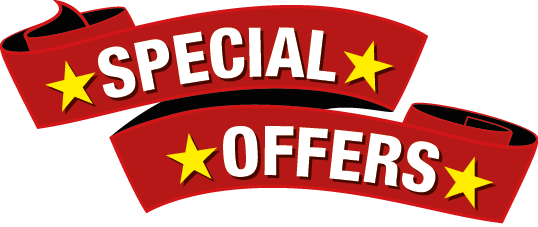 when we find them we add to 
pls do tell us more so we can update the list
Be Served
Serve yourself > D.I.Y. 
New 
to town?
Bangkok 
Novice to Advanced
, multiple search engines
Group leaders
 "
tour database
", logistics on 600 venues (free support for developers)
Tour zones
Buy us a coffee
when I roam around town with a few bags of camera gear, phones and compass I get tired 
ultimately I prefer support for visit my local charity project 
Join our Community
Hotels nearby
Other stuff
Recommended Events
Places visited  
Where we have been link
why try .. . see places of interest, sort table by any column
Bangkok Hospitality & Tourism
Donate Photos, videos to to our Community Groups
Become a Roaming reporter
how it works
News