2013-09 Censorship: M-R
Whats up
: slip-slop-slap > sleazy!
Thailand's 'Wall Street' is by day a place of financial institutions, law firms and multinational corporations. By night however, Silom slips out of its suit, transforming into a bustling shopping street and frenetically paced hedonist's playground. 
Patpong is where it all started in the 1960's. The war was raging between Americans and the Vietcong in neighbouring Vietnam. The rest is history. Quite simply, Patpong has become one of the world's most famous red-light districts. 
With it's great selection of pubs, clubs and bars, Silom rarely disappoints the party crowd. Want to experience Silom's sleazier side? Head to world-renowned sex-district Patpong, where you'll find a procession of tightly packed go-go bars, touts flashing explicit menus, and promises of racy memories if only you follow them upstairs!  
Patpong, if you didn't already know, is composed of two parallel 400-metre-long streets (sois) between Silom Rd and Surawong Rd in central Bangkok, and it is where Bangkok's go-go bars started way back in the 1960's when war between the Americans and the Vietcong was raging in neighbouring Vietnam. The rest is history. Quite simply, Patpong has become one of the world's most famous red-light districts alongside Pigalle in Paris, and Soho in London. 
The thing to remember is "the past" you've been warned! "never go into an upstairs bar" because this is where the rip-offs occur. Yes, you will suffer the disappointment of not seeing a live frog or a ping-pong ball pop out the anatomy - please do smile as you resist the dozens of sex-show touts who will collar you in Patpong Soi 1 "the ultimate salespeople".  
What used to happen (rarely today unless your an easy "mark" for the nightmare of being held hostage and told you cannot leave until you have paid through the nose for dozens of drinks that you never ordered for girls whom you never asked to sit next to you.  Smile and negotiate .. it really isn't that much for the experience!    
But by all means venture into any of the ground-floor bars where you will find an interesting mix of ready-to-go pole-dancers, most of whom are female in the traditional sense but many of whom are post-op lady-boys. You can usually, though not always, spot the latter variety by their above-average sized chest appendages. Also their hands and feet are invariably larger than those of the real thing.  tps / warnings  
Patpong
 >  
Patpong night markets
Public transport is very good. The BTS Skytrain station Saladaeng (S2) (Exit 2) within 50 metres of Patpong Soi 1.
MRT (subway) station Silom is 150 mtrs away.  
If getting to Patpong is easy, getting away after midnight can be a nightmare. Ignore taxi touts and don't allow taxi drivers to quote you a price either in Silom Rd or in Surawong Rd. Instead, walk 100mtrs in any direction and hail a taxi whose driver is "metre".  
Tour zone Icons
The area reserved 
for nearby Icons 
Location map
Google map link in Social media menu for GPS navigation
The map link is key word search: nightlife ..zoom in for Icons (bottle & Glass)
Map zones
Compare Nightlife Zones
Social Media
Pat Pong Nightlife zone is world famous naughty red light zone strip of Bars and clubs with a night market in that closes late and the naughty lights up more than ever S
M hub 
BEST HASHTAGS
#PatPongNightlifeZone  #PatPong  #MrtSalaDaeng  #BkkNaughty  #BkkRedLight   #BkkAdultsPlayground
#BkkNightlifeZone #BkkNightlife  
Live hashtag links: 
Google+
Facebook
Instagram
Flipagram
Line
Trover
Trip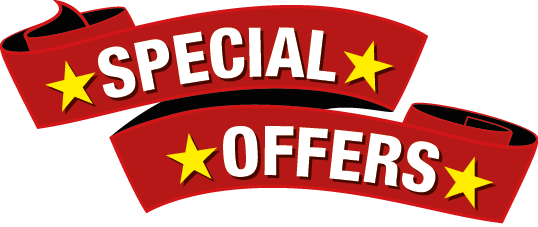 when we find them we add to 
pls do tell us more so we can update the list
Be Served
Serve yourself > D.I.Y. 
New 
to town?
Bangkok 
Novice to Advanced
, multiple search engines
Group leaders
 "
tour database
", logistics on 600 venues (free support for developers)
Tour zones
Buy us a coffee
when I roam around town with a few bags of camera gear, phones and compass I get tired 
ultimately I prefer support for visit my local charity project 
Join our Community
Hotels nearby
Other stuff
Recommended Events
Places visited  
Where we have been link
why try .. . see places of interest, sort table by any column
Bangkok Hospitality & Tourism
Donate Photos, videos to to our Community Groups
Become a Roaming reporter
how it works
News