About
Censorship: M-R
Oct 2022 - VERY IMPRESSIVE 
certainly come a long way over the years
today the adult only entertainment complex is vibrant 
please dn't form prejudice because of the congested street, many operators / vendors feed off the high volume passing trade
At the entrance to the courtyard are security staff to ensure correct age,
once you pass thru this simple security check you will enter a large open courtyard surrounded by multi-storey complex 
Whats up

:   

Where sexy and sensual 
Bangkok's nightlife culture may appear intimidating but it's quite harmless, if your a paying customer the hospitality awaits. 
For go-go bars Nana Plaza is NO LONGER the down the list, apart from a hectic street activity with a swarm of bars at the entrance, once you get to the central court yard there's a fantasia world atmosphere.  
In the centre court yard of the plaza is a centre bar, surrounded with smaller bars and now (from Oct 2019) the sail roof of the courtyard is gone so you can look up and around to be better acquainted with what awaits got journey, multiple levels in fantasy of sensual adventure. 
Nana Plaza is Bangkok's 'naughty niche', famous for its racy cultured go go bars. 
three levels of eye catching activity around an consuming square shaped central atrium. 
Different to Soi Cowboy or Patpong, Nana Plaza is a 'more adult' scene. 
That means no families, no markets, certainly less curious tourists more for those in the mood for an exotic visual experience and a good tale to tell.

Past reviews
Oct 2019 brief visit: IMPRESSIVE
more upgrades, open courtyard, cleaner trim, gained 
July 2018 brief visit: many VERY GOOD CHANGES
you definitely need to walk in, the centre court and try more 
upgrades every where, in high quality in context to the theme
July 2017 brief visit to see many changes
contacted vendor through facebook for visit and told (not verbatim) but words to effect 
"Not interested see yourself out" you must be stupid to ask us for help"
Check in S.M.
 show some Social Media love ......
Location
3 - 3/1 สุขุมวิท 4 (ซอยนานาใต้) สุขุมวิท คลองเตย คลองเตย Krung Thep Maha Nakhon 10110
note: map image 
IS NOT true North
, rotated for best view
600 mtrs from BTS (skytrain) 
station NANA - view
, exit gate 2, 500 mtrs to Soi 4, turn left 100 mtrs
Videos
Youtube 

below -

external link


shorter version
Created: March 2022
Scene: Walk Soi 4 zone(including Nana Plaza)
Duration: 10 mins 
Timeline
best practice: use external link below widget
Social media hub this page 
360 Spherical photos
Best view with smartphone
why:
VR: Virtual Reality effect, 
turn device at any angle or better turn around while holding the device for 360 / Spherical view, 
Note: Images are hosted in different sites for different effects
Site: Theta:  
Powerful zoom in / out
why Theta site: many display controls,  
Zoom out to make a crystal ball, all display styles can be downloaded. 
click a thumbnail to watch in 360 
  - 
have fun morphing the images
Theta site lets you change the display styles - see options below images in Theta site or  

Virtual tour
Tour: in conjunction with google street view, we can get in and move around on all levels
rotate mobile to landscape mode or use 
tip: use external link, match sample image to fly, jump, walk 
tip: fly, jump, walk tricks shown in link "FREE Drop"
An extension of Street view where 360 images are inside places (buildings and property) 
rotate mobile to landscape 
best option is use external link below image
more images, better control in virtual tour this page 
Mobile link: see get free app 
- link below

Website
widget / window below 
if not able to view or display 
widget below
external link
"Get the most use a Host" > Bangkok
PAC
Small cost Big Smiles!
Tour zone Icons
Zone:
Sukhumvit
,
 tour icons Family, Shopping, Nightlife
last 9 by latest edits: open table to sort by any column
Prices from online booking services 
Night life this zone
Nana Plaza has ???  many many many bars of various configs and themes
here's a few places in the street outside that we have visited 
hOOters Nana
Social Media
SM channels & hashtags below
Like, review & share
your network will see your post when they visit the channel
more channels below.....  
SM channels
show the love... like, share and stuff 
do more ..
Copy the media hub link / hashtags (above) and paste to your
post (Hashtags 
group posts into a stream
 ... cool!)
Pls share me
Hashtags this gig
Tip: Copy & paste these hashtags & web page url into your post for search match





Nana Plaza Suk Soi 4 is grown ups playground, mostly naughty and out of this world, find a chair and watch on or have a dare and "get on board", 

SM hub 

https://goo.gl/uJNd6x




BEST HASHTAGS

#NanaPlaza   #BkkSukSoi4  #BtsNana  #BkkNaughty  #BkkRedLight   #BkkAdultsPlayground  

#BkkNightlifeZone #BkkNightlife  




live hashtag links: click on a live hashtag link below to see how it works


How to use Hashtags for Social Media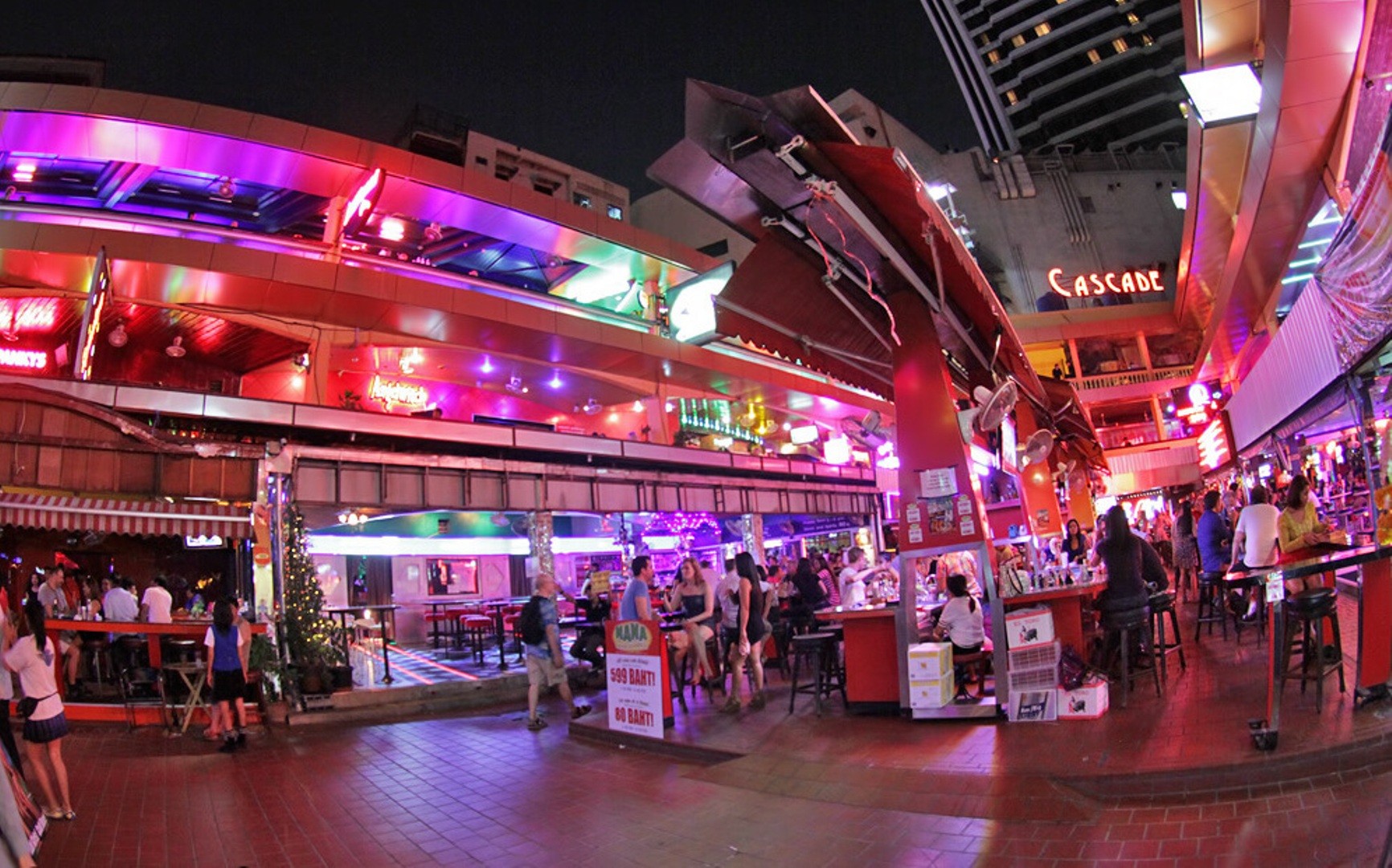 Map zones
Compare Zones
Last Five (5) entries 
Buy us a coffee
when I roam around town with a few bags of camera gear, phones and compass I get tired 
ultimately I prefer support for visit my local charity project 
Join our Community
Tourism Bangkok
Prices from online booking services 
Other stuff
Places visited  
Where we have been link
why try .. . see places of interest, sort table by any column
Bangkok Hospitality & Tourism
Donate Photos, videos to to our Community Groups
Become a Roaming reporter
how it works
News