Top
Long tail boat tour of Bangkok Canal  
July 2017 
we decided to go ad hoc and see what's on offer at the main Pier and the following is our journey 
360 Spherical photos
Best view with smartphone.
use external link option for best effects
why use smartphone
Virtual Reality effect, 
turn device at any angle or better turn around while holding the device for 360 / Spherical view, 
more at about 360 Spherical Photo apps

 
Note: Images are hosted in TWO (2) sites for different effects
Site 1. Theta:  
Powerful zoom in / out
image below hosted in Theta, more controls via 
Zoom all the way out to make a crystal ball effect and then spin it.. 
for Virtual Reality mode view 
Dermander
Best view: smartphone tablet for Virtual Reality effect
Site 2 Dermandar:  
VR (Virtual Reality) effect
you can 
change search: 1. deselect tag words from directory 2. select new tag words 
use the links to post the 360 pics into your social media
Site 3: Drone 360 
Photos
Videos
360 Video
Best view
: smartphone tablet for 
V
irtual
R
eality effect
1. set quality: select HD  
(
gear icon
in corner of player): how to
2. Smartphone: turn device in any direction, 
rotate with finger swipe or pinch zoom
If you can not rotate screen/view see help notes below
Scene:  
video
 embedded
 below for desktop view
, remember ...  best viewed in 
smartphone to rotate screen for VR effect
Don't forget - best viewed in smartphone 
If you can not see 360 (rotate screen) 
Desktop: should work in this page
Smartphone: copy and paste (not click) the video link into your app browser or youtube app
but wait .. there's more see below 
NOTE: watch in "flat mode" (non 360) to see all, how to:-  
Smartphone - click play button in widget/window above - 
help
PLAYLIST - 360 clips:  raw clips Spherical video HT ft PT  tba 
We use and recommend VEER TV or VR 360 spherical Photos video
desktop and sPh apps
Bookings
check the prices from the various online booking services 
Related topics 
Map Canals
Map: River Piers
Known as the Venice of Thailand, Bangkok Canals are everywhere, where toured in a Long Tail boat from the main pier through canals in Thonburi area where canals are common place lifestyle, a fascinating community culture based on waterways 
https://goo.gl/1E6V5p
BEST HASHTAGS

#BangkokCanals  #BkkCanalTours  
 #BkkFamilyFun  
#BkkZoneThonburi  #BpacApproved  #ThaiCulture  #BkkZoneThonburi
SM channels
show the love... like, share and stuff 
do more ..
Copy the media hub link / hashtags (above) and paste to your
post (Hashtags 
group posts into a stream
 ... cool!)
Check in S.M.
 show some Social Media love ......
Distribution
apart from using the SM channels above we have access to 
Hotels nearby
Agoda Search: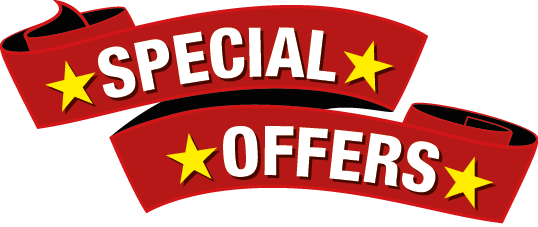 when we find them we add to 
pls do tell us more so we can update the list
Be Served
Serve yourself > D.I.Y. 
New 
to town?
Bangkok 
Novice to Advanced
, multiple search engines
Group leaders
 "
tour database
", logistics on 600 venues (free support for developers)
Tour zones
Buy us a coffee
when I roam around town with a few bags of camera gear, phones and compass I get tired 
ultimately I prefer support for visit my local charity project 
Join our Community
Hotels nearby
Other stuff
Recommended Events
Places visited  
Where we have been link
why try .. . see places of interest, sort table by any column
Bangkok Hospitality & Tourism
Donate Photos, videos to to our Community Groups
Become a Roaming reporter
how it works
News